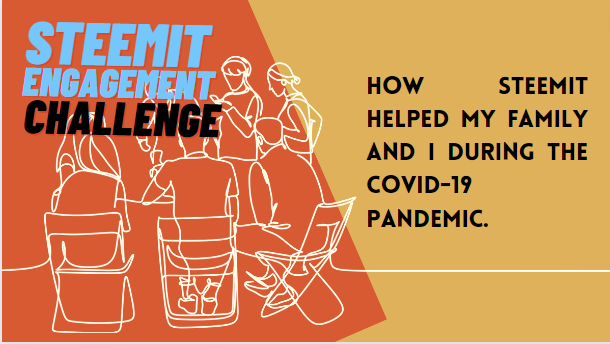 Hello everyone and welcome to my entry for the contest "how steemit played a useful role in improving your life during Covid-19". Before I begin, I would like to say thank you to the community for organizing such a contest. This is one of my very first entries since the initiation of the engagement challenges and I hope to be more of a frequent contestant.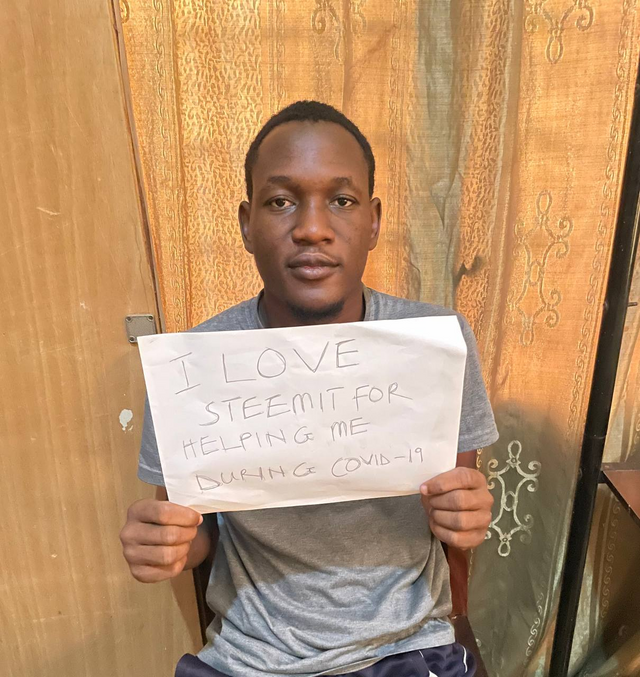 What is the Covid-19 Pandemic?
---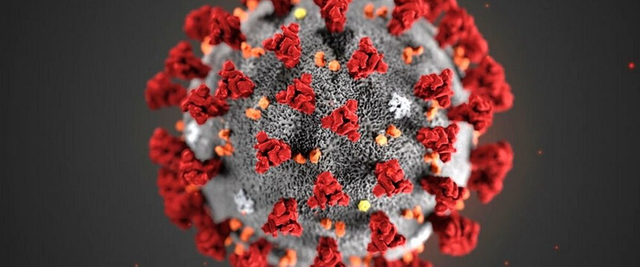 source
Covid-19 as is now called was initially called the coronavirus disease because it's a strain of virus that belongs to the coronavirus family. I am by now no one doubts that covid-19 hit the whole world and was recorded in almost every country if not all hence it is referred to as a pandemic. Before a disease can be classified as a pandemic, it should be a disease that is prevalent in every country at a particularly time just as covid-19 was when the first case was recorded in 2019 in Wuhan, China on December 31 according to the World Health Organization.
Covid-19 pandemic is a deadly pandemic that has no respect for who you are. It doesn't care if you are male, female, adult, newborn, sick, old, rich, poor, straight, gay, chaste, sex worker, among others. Covid-19 can affect everybody and can kill. Currently there are vaccines and treatment that help us to fight the virus but even the best of health workers know it is not enough.
Covid-19 pandemic affects the respiratory system of human beings and can depict symptoms like cough, fever, tiredness, loss if taste, loss of smell, headache, body aches, runny nose, etc. The scary part of covid-19 pandemic is the means by which it spread. It is airborne which means that when an infected breathes into the air, the virus is released and anyone around that vicinity who inhales is infected.

Difficulties I Encountered During Covid-19 Pandemic.
---
During the pandemic, schools were closed down and all other public placed were shut down in exception of hospitals. I am a student and so you can just imagine the inconvenience. My school and other public institutions were closed down in March 2021 after Ghana recorded her very first cases.
Studies were halted for a long time and though I had a break from studies in the beginning which was fun, I soon became bored because I had nothing else to do. After months of no studies, studies was moved online were I had my classes online. Being the first time studying online and having lectures via zoom, you can imagine just how strange that felt. My concentration was lacking and I could not fully grasp how fast my school life had changed.
Aside the school part, body contact and contact with a lot of objects became a problem. We know the virus can spread through body contact and so during that time, I could not even have body contact with my family and was very paranoid. I couldn't comfortably move around the house for the fear of picking up the virus via making contacts with doors, etc.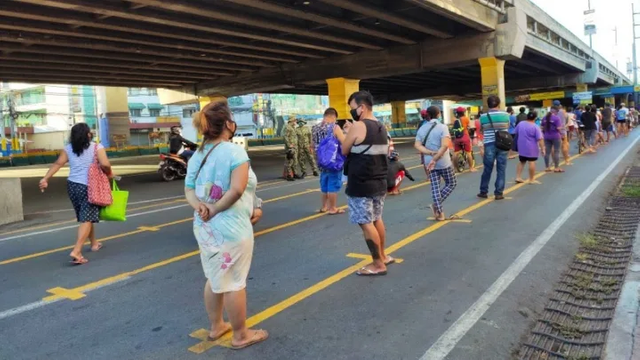 source
Because of covid we had to be at least 6 feet apart from one another
.
My life changed and I had to confine myself in my room almost like a self quarantine. Nose masks soon became a norm and I didn't like wearing them at all. Due to that, I just had to be indoors always. Covid-19 greatly impacted my religious life because I couldn't go to the mosque to offer prayers and take part in other activities. For the very first time, we had to offer Eid prayers at home and feast without friends and extended family.

How Steemit Blockchain Helped During The Pandemic.
---
I am quite a new user on the steemit blockchain having joined last year in March. For the large parts of the pandemic, I did not know of steemit. I became acquainted with steemit in 2021 when the lockdown measures were adjusted and we could resume school activities in a more controlled environment. A friend. @njaywan introduced me to the platform and I created my account in March 2021.
Covid-19 was still on the rise back then and so it kept me busy when I had no engagements with school. I got myself familiarized with the platform and started making posts. Frequently posting and engaging in the posts of others took my mind off the real world and made me forget the pandemic for sometime.
I soon began taking lessons in the steemit crypto academy which was a life saver. With the academy I had found new purpose and new drive to continue living. I made sure to never miss academy lessons and with the homework tasks, I had so much more to do. I no longer had time to sit and ponder about this deadly virus that came to ruin our world.
I learned so much about cryptocurrencies and blockchains in a short period of time and started to earn on my own. This helped reduce financial burden on my parents. The pandemic made things a bit hard for the family and to have come across a means of survival just gave me joy and purpose.

People In My Household Affected By Household And Their Condition.
---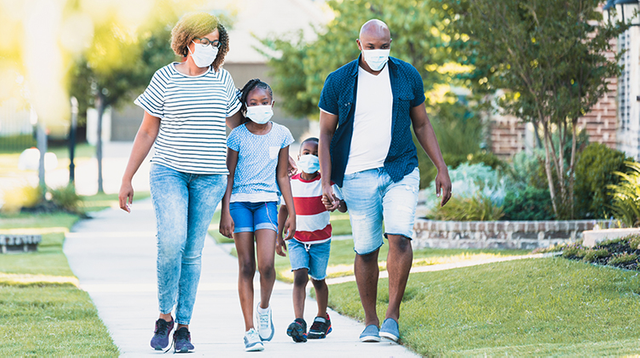 source
The pandemic meant that we had to wear nose masks even around around family.
My family and I were very fortunate to not have been affected by the covid-19 virus. Our health condition was good during the pandemic.
However, my grand mother died from the virus few months ago.

How Steemit Kept Me Busy During The Pandemic.
---
Making regular content on the platform was how I kept myself busy. When restrictions were eased, I was able to promote steem to outsiders.
For the large parts, the steemit crypto academy kept me very busy during the pandemic. Having to read and make 5 entries to different professors was not an easy task especially for a crypto newbie like myself.
Steemit is a social media platform and so I was able to gain information on a variety of subject matter including the pandemic. Google was also a means of information, twitter and my television at home.

Selling Steem To Help Myself Financially.
---
When I gained enough steem tokens, I made my very first sell of about 600 steem which helped my family a lot. The price of steem was good back then. Steem was valued at $0.8 when I first sold my tokens. I no longer required money from my family because I could take care of some of my needs like clothing and food.

How Steemit Helped Other People In My Country During The Pandemic.
---
Steemit did not just make my life better but it made the life of my friends and a lot of people in Ghana better during the pandemic. People lost their jobs but with steemit, they could still afford their needs. Steemit helped people like @farhmade, @kasib07, @rubilu123, @jimah1k, @sadiqxylo, @tymetwo77, @natybongo and many others. We were all busy with the platform and earning.

My Own Experience Of Steemit During The Pandemic.
---
The pandemic changed the course of lives. It brought positive changes to some but a lot of negatives to a lot of people. A lot of people lost their jobs and the pandemic has set nations backwards. It has caused financial turmoil in a lot of institutions and that can be seen in the football world with a lot clubs now in debt.

My personal experience is that during the pandemic, I became a shop attendant in my dad's store. We sell building materials in our neighborhood and fortunately, the shop is at home. But with the pandemic came restrictions and so a lot of projects were halted.
People stopped purchasing our items and I could sit in the store the whole day and not make a single dime. Seeing this, we decided it would be best if we all stayed indoors to avoid the risk of contracting the virus. How could I ask my parents for cash when I saw for myself the business wasn't booming? I applied for an inline teaching job in a private school. Little did I know they had to lay off a lot of workers to be able to run the school and pay the few remaining and so I was denied.
I managed to get by for most parts just confined to my room attending my school's online lectures. Then came steemit which proved to be a life changer. This not only removed boredom but also helped me to take care of my needs and to help my family.
With time I believe the steemit blockchain will grow a lot more and turn out to be one of the very best projects in the world.
I would like to invite @rubilu123, @sadiqxylo and @kasib07 to take part in this contest.
Thank you.