Every Kids are valuable they are the hope for the future. Wherever they come from and whatever status in life they have we treat them fairly with love and appreciation.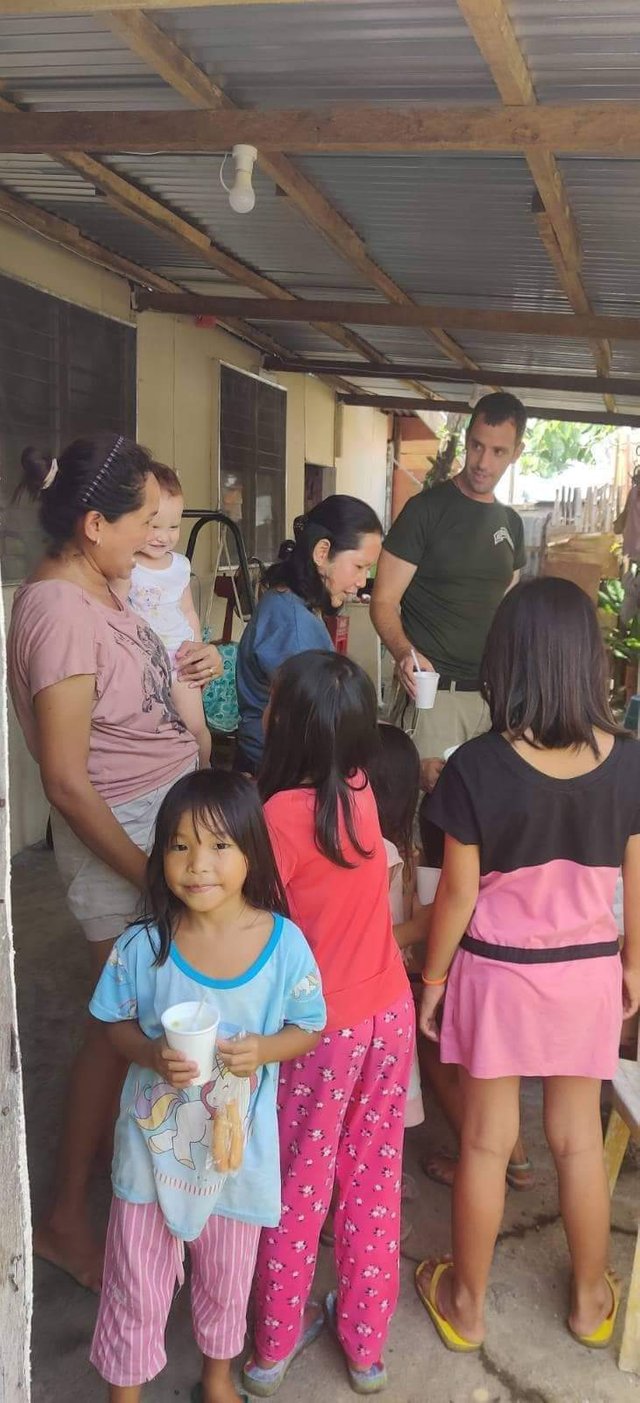 My sister @georgie84 and her husband @steemitcebu discussed about feeding activities to the kids in our neighborhood for it's been a long time since we had our last feeding. It comes to their mind to have porridge with chicken and vegetables lumpia. They bought all the ingredients and we all in the family work together, i assist to fried the vegetable lumpia and cooked the porridge.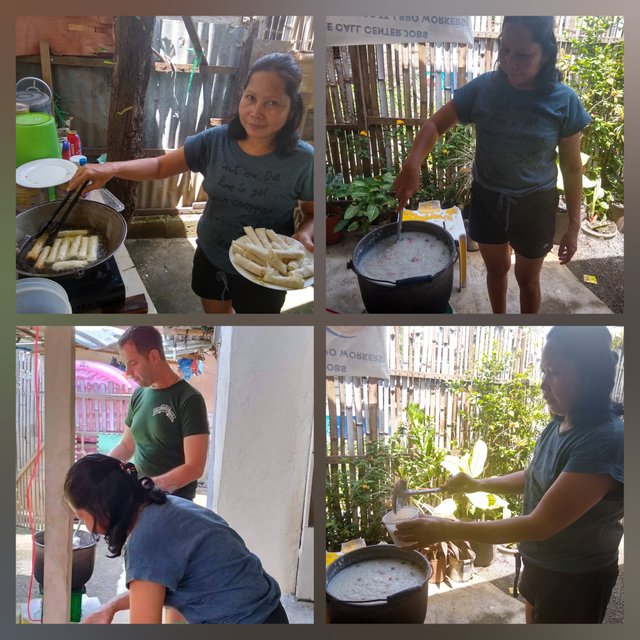 Before we call the kids we prepared first the porridge and the vegetable lumpia we made sure that it is safe for them when they received the cups of porridge and the plastic of vegetable lumpia. It is best to serve and eat this kind of foods when hot especially the vegetable lumpia.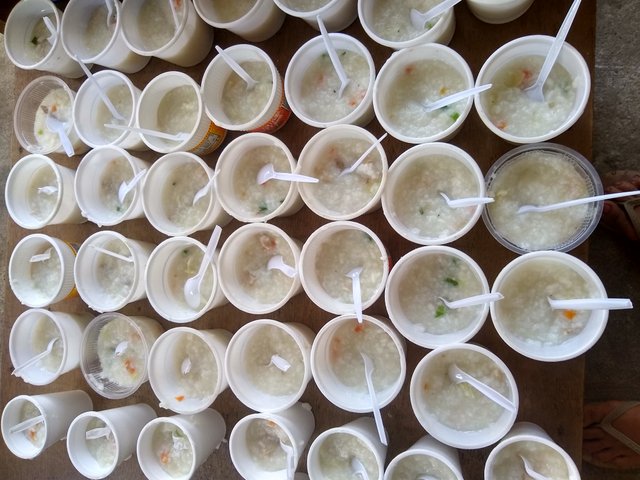 Porridge on cups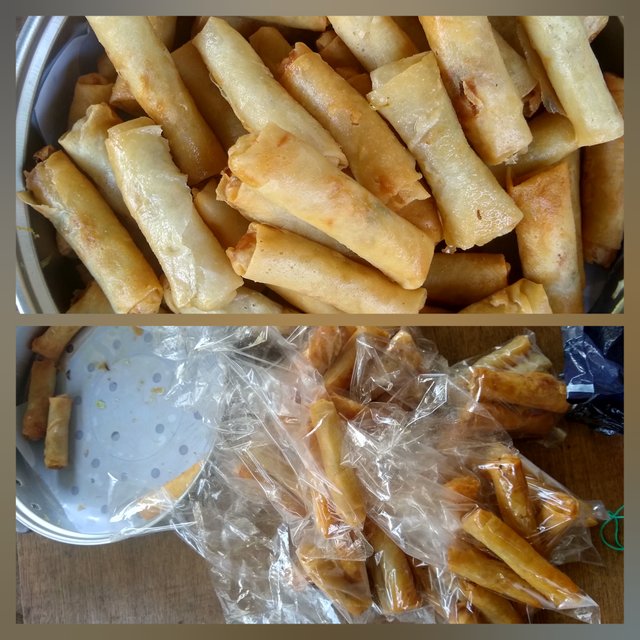 Vegetable Lumpia
Every time we work for our neighborhood our mother is always with us because it is from her that we learned how to share every blessings and by this time @jess88 came to help us to distribute the the vegetable lumpia and porridge with chicken.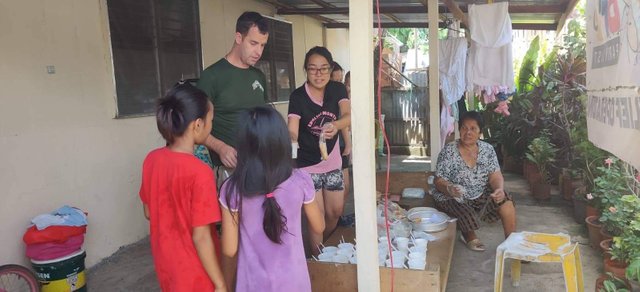 Kids were very excited when they heard we had prepared porridge with chicken and vegetable lumpia for them. They were waited for us to call them. We decided to serve them by first come first serve because we were worried if they bump with each other and get hurt.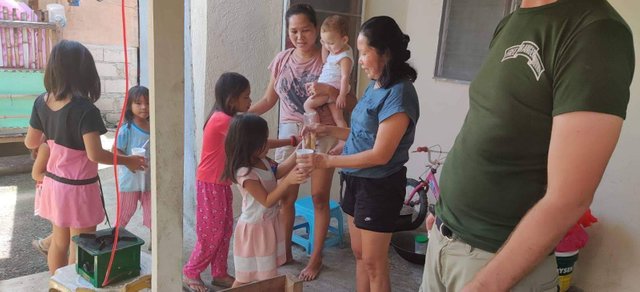 We had 60 cups of porridge and more than enough of our vegetable lumpia. All the kids in our neighborhood who came got the food, there were others asked for more to share their other siblings at home.
Thank you for dropping by
Inviting @lealtafaith, @maii and @jaofran to share with us your diary game
God bless us all
Always,
Sweespicy