DEAR ALL WHO MAY CONCERN AND ESPECIALLY THE STEEMIT TEAM
The steem.amal account has been compromised by the @ gandurasik011, and he/she has stolen SBD 109.828 and STEEM 6.309, this data is checked on steemworld.org.
The detailed information as you can see in the picture below: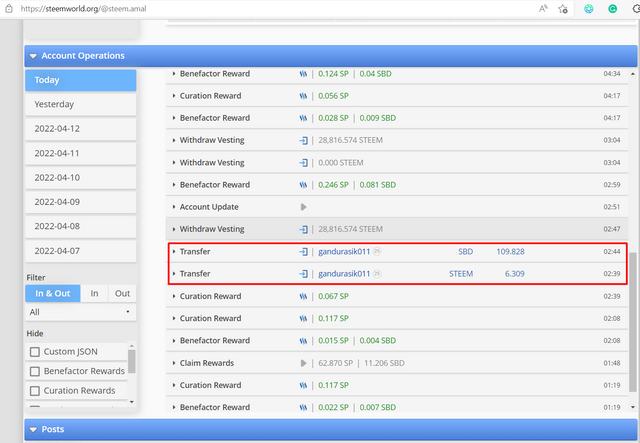 The first information I got was today at 11.01 AM from @ anroja, he informed me that the account has been stolen and no keys could be used to access the account even though the MASTER KEY itself.
PLEASE BE ADVISED:
DO NOT SHARE ANY REWARD OF YOURS WITH THE @STEEM.AMAL ACCOUNT FOR TEMPORARY SINCE THE ACCOUNT IS UNDER-RECOVERY PROCESS. WE WILL LET YOU KNOW WHEN THE ACCOUNT TAKING BACK (WE HOPE IT CAN BE DONE SHORTLY).
INSTEAD, YOU CAN SHARE THE REWARD WITH @STEEMSEACURATOR FOR A WHILE AND THE FUND CAN BE USED FOR CHARITY PURPOSES AS WELL.
IN THIS CASE, I NEED HELP FROM THE STEEMIT TEAM TO FREEZE THE ACCOUNT WHILE THE RECOVERY PROCESS
THANK IN ADVANCE TO ALL PARTIES INVOLVE IN THE RECOVERY PROCESS
Thank and best regards
El-Nailul
Steem.amal initiator