On this blog, you will find must-see places and activities to do. And don't forget to check out the best places to eat & HAPPY HOUR at the end of this post.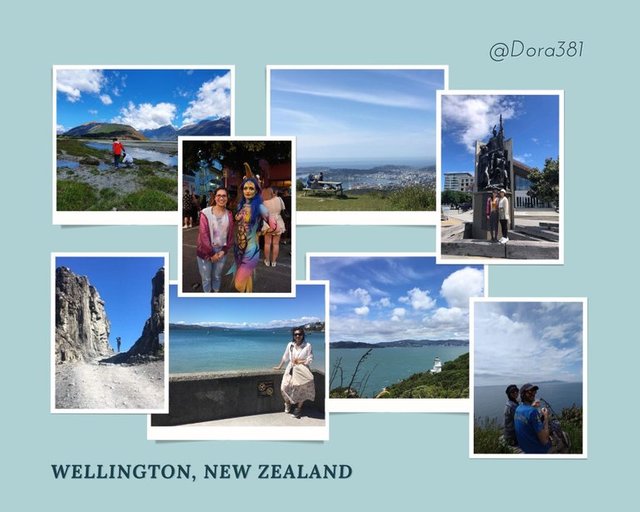 Following my introduction post, I would like to share with you about the little cool city I am living in: Wellington, the capital of New Zealand. My first impression about this city is: Wind, lots of wind. Occasionally we can't stand upright because of the wind.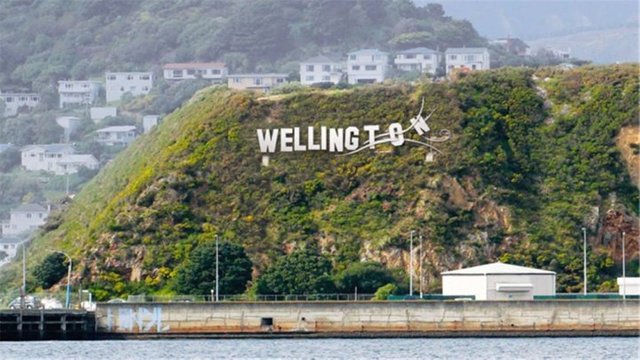 Photo Credit: Scoop NZ
To be honest, I didn't like it in the beginning. In fact, many of my friends moved away as they don't like the weather. Now that I have lived here for over two years, I often hear people say "Nothing beats Welly on a good day" and they're right. It is an incredible place to be on a beautiful & sunny day. However, because good days in this town are scarce, I can't help feeling very grateful for the incredible sunny days.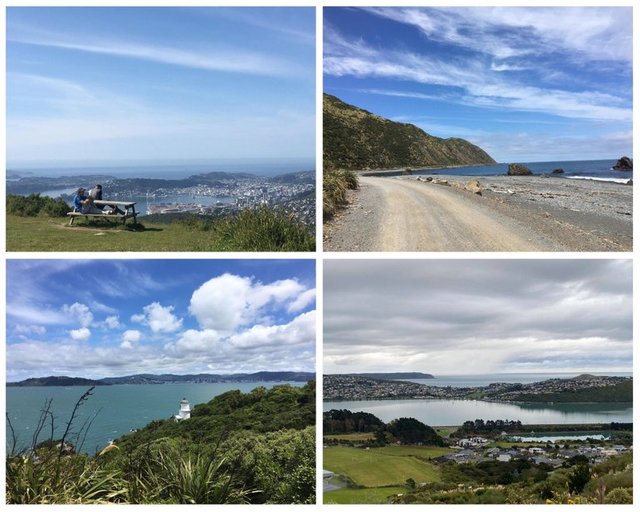 I often do my homework before visiting places, such as the best time to visit, the weather forecast, what to wear, top must see places, activities to do and, last but not least, where are the best places to eat. So for my travel blog, I will follow this format so you can have all the information about the place that I want to share with you. Just in case you will visit it in the future, below are all you need:
When is the best time to visit?
As I mentioned earlier, we don't have good weather here. It is very unpredictable due to the location at the southern tip of the North Island (NZ has north island & south island).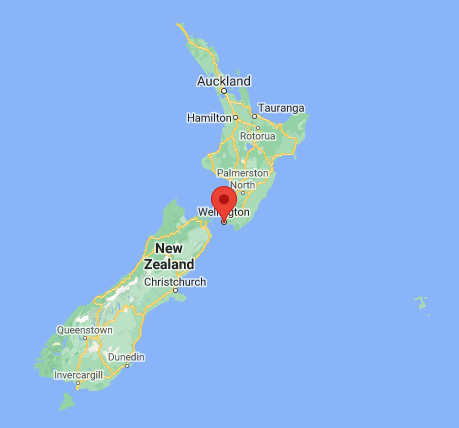 Photo Source: Google Map
Summer is the best time to visit Wellington from late Dec to Mar. Well I call it summer but it's actually not if you are from a tropical country. Don't expect to have a hot day with 30 °C. Based on my experience for the last summer, we have 1 day with 28 °C and 2 days with up to 25 °C. So if you are here in Summer, you should pack something warm and waterproof as well.
You can find out more about other seasons here
One of the advantages to visit Wellington in summer as it is the time for festivals. My favourite one is Cuba Dupa, New Zealand's largest outdoor arts and music festival. It is often held each year over a weekend in late March. Really sorry I only have videos from this event but I am not able to post it here yet so I use some of photos online.
Photo Credit: Cuba Dupa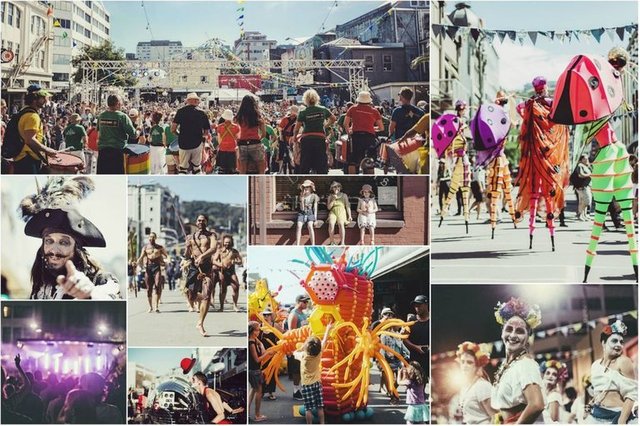 Photo Credit: John Psathas
But if you can't be here at that time, it's all good just remember that we have bad weather on June, July and September; lots of southern wind and rain. August, for some reason, it's better than those.
Must-see places
1. My number one on the list is Te papa Museum
I've visited this museum many times and will continue to see it as they often have new exhibitions.
If you would like to know about the history of Aotearoa New Zealand, this is the place to go. There are plenty of exhibitions, so it may take you a full day (or more!); else, you should probably dedicate at least 2 hours for a very quick visit. There are 6 floors to walk through. Their permanent exhibtions are free to enter. And don't worry if you think museum is boring, this interactive national museum will change your mind.
If you are unfamiliar with Maori culture, I suggest to start with the Mana Whenua exhibition where you can learn about New Zealand's indigenous people. It covers their history, culture, their rich mythology, & their lives.

Photo Credit: Te PaPa
However for me, the best one is the Gallipoli: the Scale of our War. This is a true gem to Te Papa in collaboration with Weta Workshop (the special effects company behind the Lord of the Ring production). The exhibition follows eight New Zealanders through the Gallipoli campaign, telling their stories. I spent lot of time to admire their life models. It looks so real and going through each of them with difference music, I feel like I am there with them, I am witnessing it. It is truly amazing, but it can be gut-wrenching as it tell in detail the hardships of war.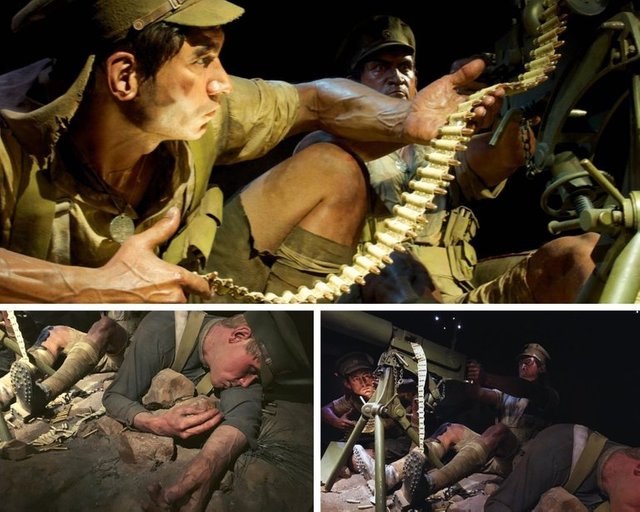 Another one is the Web of Time installed by Chiharu Shiota in the Toi Art exhibition which aims to create the vision of a night sky with constellations of numbers. When I enter this web, I feel like walking through the universe with all different dimensions. It makes me want to slow down to see clearer and to enjoy the feeling of discovering something big, something that I don't know about it before.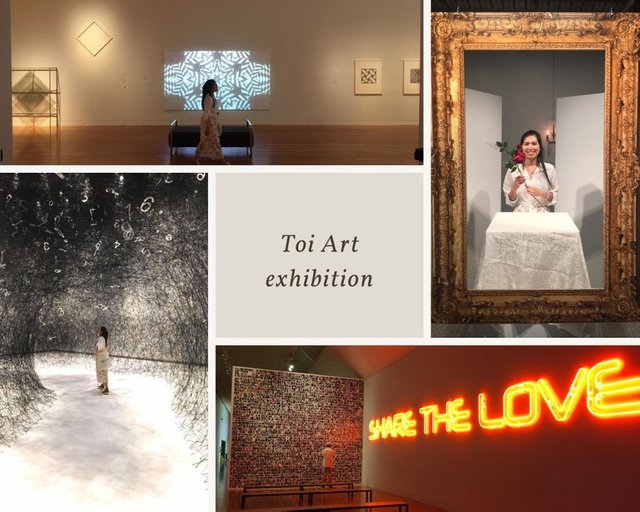 Finally, they usually feature temporary exhibitions and they usually have an additional fee. Rest assured permanent exhibitions are always free and worth to visit.
2. Walking along the Wellington Habour
It's best to do it on the day you visit Te Papa, and you might be lucky to see the whales & dolphins. If you are here on a good day, make sure to wander the wellington waterfront. It's a perfect trail for walking, jogging or cycling. Along the way you'll find interesting sculptures, spots to sit and places to dine.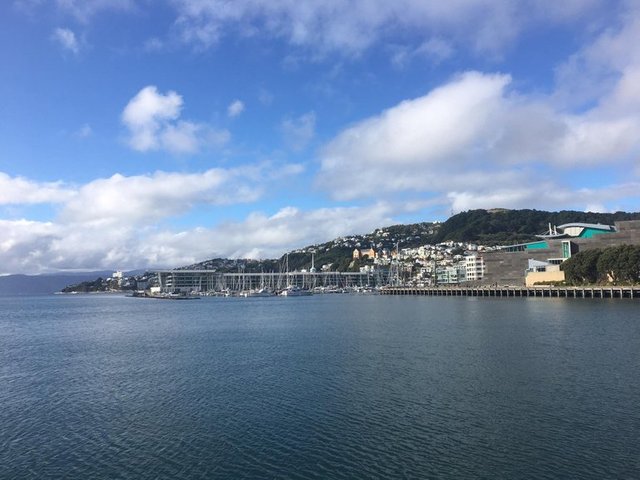 3. Enjoy the Wellington cityscape from the Mt Victoria Lookout.
This is one of the best spots in the city for panoramic views, spanning the town centre, habour and all surrounding hills. You can pack a quick picnic with you, settle in on the hillside & enjoy the view. Then you can walk down to Oriental Bay, bathing in the sun or have a swim – if you are here in summer of course. If you don't have enough time, it's easy to drive up to the top or taking a bus. For me, I always prefer to walk there via one of the many trails in the Town Belt.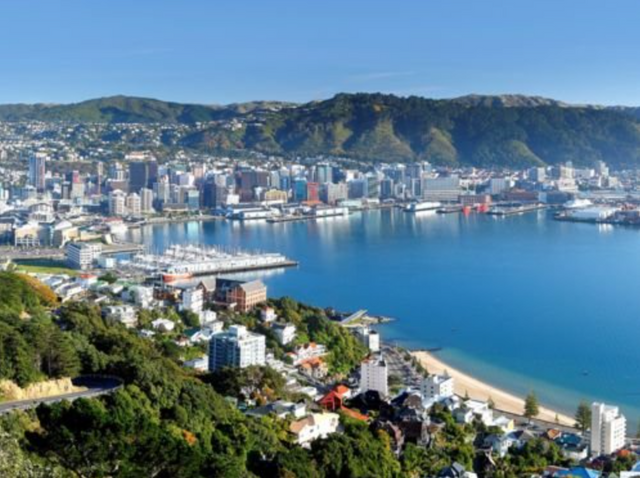 Photo Credit:100% Pure New Zealand
4. Visiting Somes Island
This is one day activity or you can stay overnight but bear in mind there are no shops there so you have to pack your lunch.
Somes Island also known as Matiu is only a short ride on the ferry from the Wellington Harbour. If you are nature lovers looking a getaway close to the city, then check this place out. The island has short hiking trails up to its highest point, with World War II gun emplacements and bunkers, and around its perimeter, you can enjoy many differents views. If you go for a day trip, remember to pack your own lunch and water, start early and don't forget to check, clean, and seal your stuff to ensure you don't bring pests, soil, and seeds to the island. The Department of Conservation enforces restrictions to prevent the spread of pests that may disrupt this environment.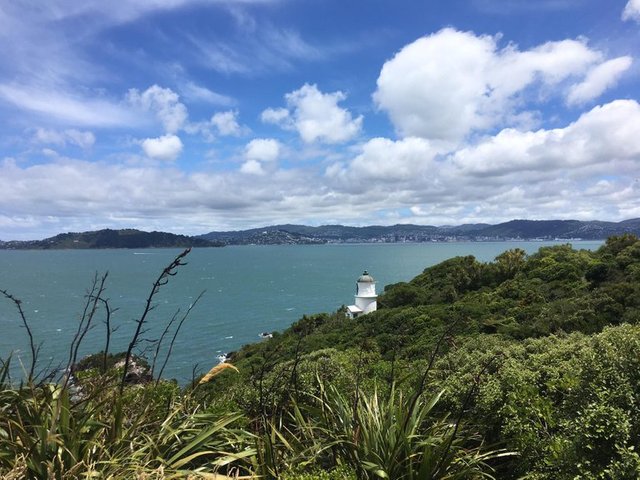 If you love hiking, there are more walking tracks you can check out here
Places to eat & happy hours
Yeap, travelling means you will have an opportunity to try different cuisine, right? But what if I tell you the best places to try? And does it better if they are even cheaper?
One of the best thing I found out here is the restaurants run their Happy Hour, when you can enjoy their best food of the place at special prices. Check this list out here – It features all the places in day order so super easy to read.
Below are some of the places that I've tried and would recommend for you:
1. For meat lover:
If you are here on Monday: there are plenty of options as Monday is quiet time so restaurants either close or they will run promotion. One of the place to try if you love meat is El Matador . They do Wood-fired rump steak + Glass of Malbec for $32 (price at Sep 2021). It is an excellent deal as their steak is so tender & I love to eat with the chimi-churi. Really Good combination for me.
Mind, however, that this place is so popular (and small) that it tends to be very busy. They don't take bookings, and you may have to wait before you get a table. Best is to go early or late hours.
This place is an Argentina restaurant so I ask my partner for his feedback:
"E'pe'tacular! Glad to have a taste of home"
2. Are you a beer & seafood lover?
Try Leuven – a belgium café & restaurant. On Monday, you can get 2 pots of steam mussels for the price of one and they also have my favourite small dish -Leuvense pannekoeken/crepe aux champignons . Oh I forgot to mention they server Leffe beer; according to my partner, it's the best one he ever tried.
3. For Vietnamese food lovers
Try Rockyard Garden for their famous pork two ways noodle & beef sizzling with veggie. If you order two mains on Tuesday, you only have to pay for one. And trust me, it's so worth it. The flavour is so close, make me feel like I am back in Vietnam.
Another quick & good place for Vietnamese food lovers is PhoMo on Cuba street. I love their grilled bread & beef noodle soup.
4. St John bar restaurants.
If you are here on summer, don't forget to check out this place. They are in the Wellington Habour, so on the day you visit Tepapa Museum & Wellington Habour, you can stop by for lunch or an early dinner. They often run 50% for food in Jan or Feb so do check their website for more info.
5. Sunday Habour Market:
One of the best place to see veggie local markets and enjoying your breakfast at the same time. If you have time on a Sunday morning, make sure to check out the Wellington's oldest market. Get yourself some coffee & breakfast and see how locals shop here. Or perhaps get yourself some fresh stuff before travelling to the next destination.
I think that's enough for today. I hope you enjoyed this post. And let me know if you want to find out more about anything. Have a lovely weekend.

#travel #newzealand #explorenature #wellington #creativecoin #proofofbrain #planet #cityofwind