10% from this post will goes to charity, account @steemseacurator
---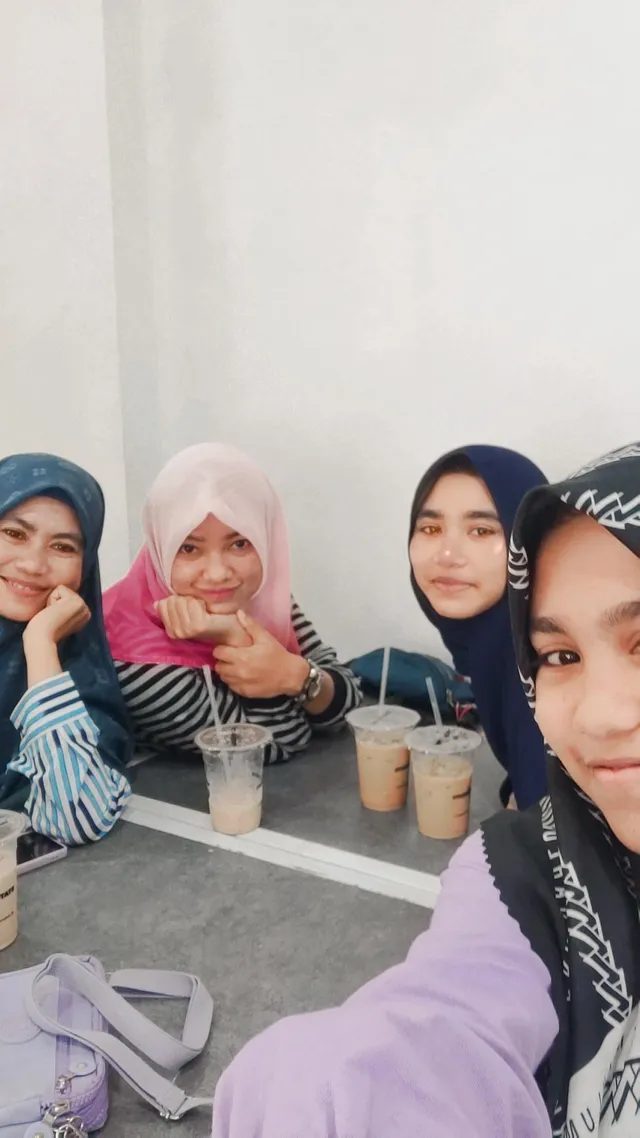 Meet up on Eid Al-Fitr to keep in touch with my stunning sista & her daughters at Station Coffee Premium, Darsa street, Lhokseumawe 💝🥰
---
Hi my dearest Steemian ☺️.
How's life ? May Yaa Mujiib ijabah all your du'a in this lovely month, May 2022 🕌🌛. Happy Eid Day, my brothers & sisters 🤍🌜😇
---
Getting period made me rather late to woke up in the morning. However, that's not a good reason. After made a little du'a to be grateful to Yaa Hayyun who still give me a chance till today to continue my life journey.
I got up due to the fact that I got some chats and called from my WhatsApp. Yazz, my pretty sista chats and called me by Whatsapp inasmuch as she want to make sure about our appointment today to meet up to keep in touch on Eid Al-Fitr at Station Coffee Premium, Darsa street, Lhokseumawe this morning.
After reply her chats and had a small talks on the line a.k.a. phone, I did a little stretching and warming-up in my bedroom.
After fought with my lovely enemy, water and dipper in the bathroom, I got dressed. I got permit to my lovely sister, kiss and hugs my adorable nephew, a baby boy, warm up my motorcycle then, "Ngengggggggg 🏍️".
Yazz, Valentino Rossi on my body every time I rode my motorcycle. One of my biggest dream wanna be a racer, indeed. What the heck ?! Lol (I am serious !!!)
After shake hands, kiss and hug my gorgeous sista, Mrs. @sailawana and her pretty daughters, we order some beverages at Station Coffee Premium, Darsa street, Lhokseumawe.
I asked Mrs. Sailawana and her daughters to have a seat indoor at Station Coffee Premium Lhokseumawe. Yazz, I need an air conditioner owing to the fact that the weather extremely hot at that time. All I need is a cold place.
We had a long conversation after didn't meet each others about a month ago. We shared a bunch of things concerning Steemit at that time. In others hand we #learnwithsteem.
We share a lot of things such as about some new rules in Steemit, some contest engagement, new tagging, new programs club5050 #club75 and club100 and so forth.
Alhamdulillah I got a lot of lores in that noon ba'da shared and cared with my warm-hearted sista, Mrs. Sailawana, my beloved Steemian.
---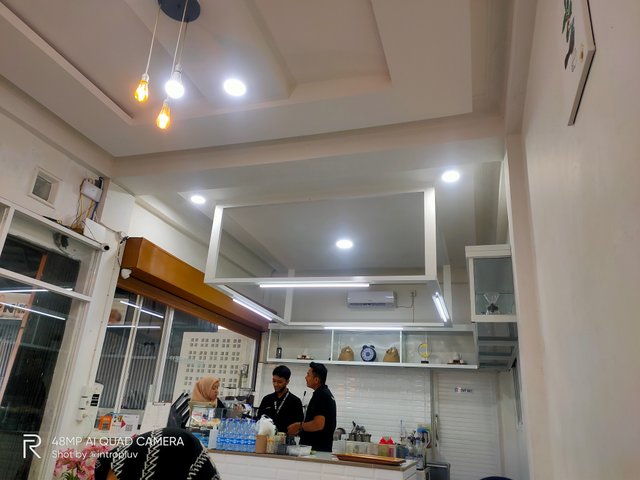 Meet up on Eid Al-Fitr Day to keep in touch with my gorgeous sista, Mrs. @sailawana & her daughters at Station Coffee Premium, Darsa street, Lhokseumawe 💝🥰
---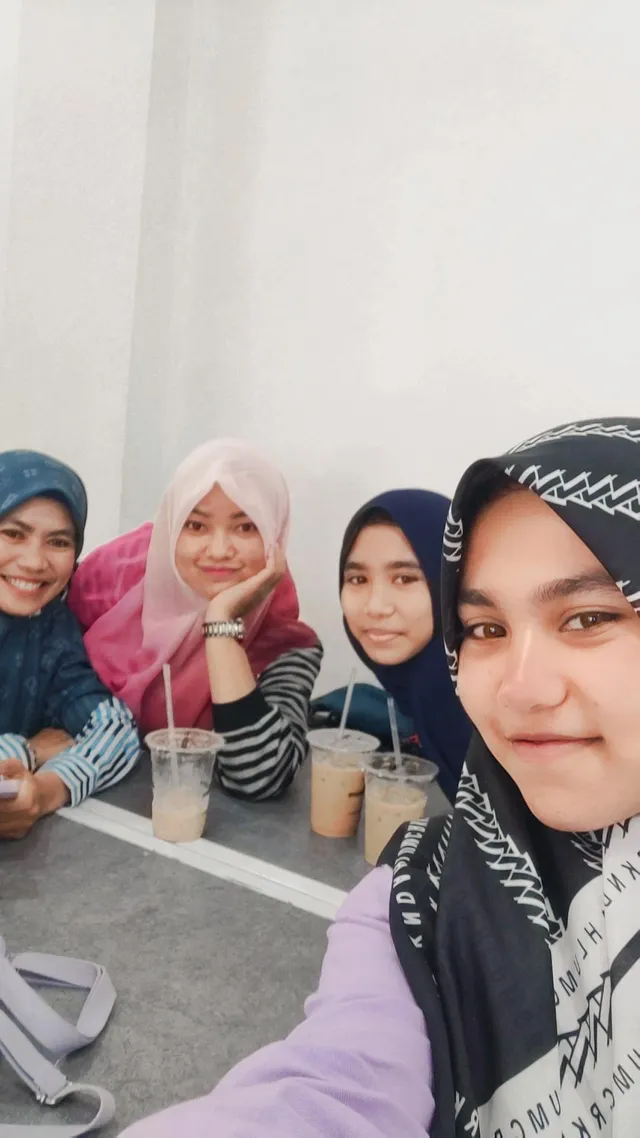 After #learnwithsteem, we took some wefies to capture our lovely moments on Eid Day 🤍😇
---
"I do apologize, sista. I couldn't accompany you and your family to shop to Suzuya Supermarket Lhokseumawe", I told my sista, Mrs. Sailawana.
Yep, owing to the fact that I slept a wink. I lack of sleep last night. Quite insomnia. Perhaps inasmuch as my body have to adapted again with the new atmosphere after back to my mom's village about a week more. Ahaha
I changed my dress, wore my socks, hug my bolster, made a little du'a then hit the sack, "Zzzzzzzzzzz 😴". I took a nap. I couldn't hold my sleepiness any longer. My bad.
In the dusk, I looked after my nephew, a baby boy in his bedroom when her mom, my sibling Pray Maghrib.
Several minutes later I went to the dinning room, drank two glasses of water then ate Jamaican waterapples on the dine table. I am pretty hungry. I have to ate something before go to the training sport centre to did aero zumba.
---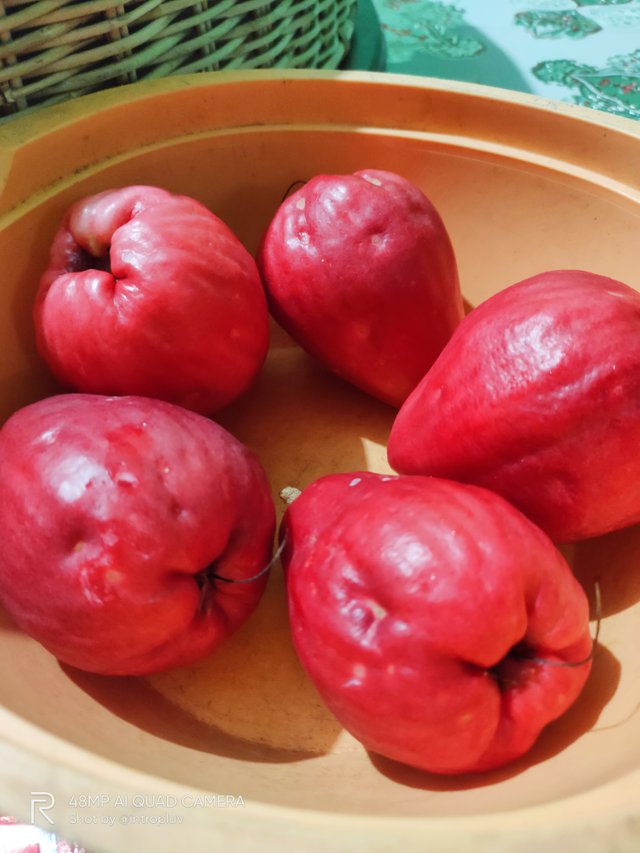 Having Jamaican waterapples for my healthy meals
---
I wore my sportswear, took my hat, wore my sports shoes, got permit and shake hands to my lovely sister then, "Ngengggggggg 🏍️". Three minutes later I arrived at the training sport centre. I felt my racer soul has a good progress day by day. Lol
Alhamdulilah an hour later my body full of bullets sweat after did aerobic, body core and zumba dance in that evening. My heart and mood plus soul definitely happy after did aerobic body core and zumba dance. I do love a healthy life 💙
I am over the moon of zumba, indeed.
---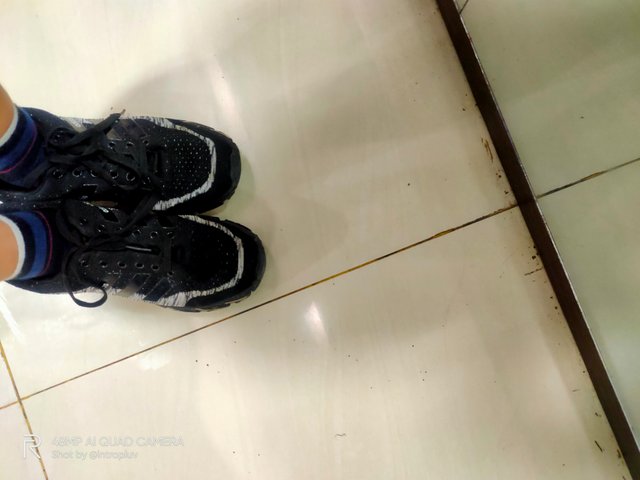 Alhamdulilah, done aero zumba dance in one of training sport centre. Let's maintaining our #health, fellas 💙 !
---
Finished aero zumba dance, I took my cellular phone then started typing to make some posts in some of communities in Steemit. I am in the highest mood for writing. Even if I realized there is a bunch of news on Steemit about Luna (Maya ?) or whatever.
I don't think too much about it even I need °it. As a logophile and introvert, I just love writing. I write as I want. I just follow my heart, soul and brain. I don't follow by the human or environment. I build my own world.
Moreover I want to improve my English writing skill. All the praise only for Yaa Malik, I felt that I have a good progress day by day since I knew and joined this adorable platform, Steemit related with my English writing skill. Big thank you, Steemit 💙
I just make du'a hope everything is under the control.
I switch off my package data on my mobile phone, made a little du'a and recited TriQul thereafter hit the pillow.
Have a blessed day, fellows 🤍😇
---
---
Thanks a billion to Mr. @anroja @radjasalman @nazarul @herimukti @heriadi @firyfaiz @mirzamg and @el-nailul for the support.
---
---
Warm regards,
Intropluv