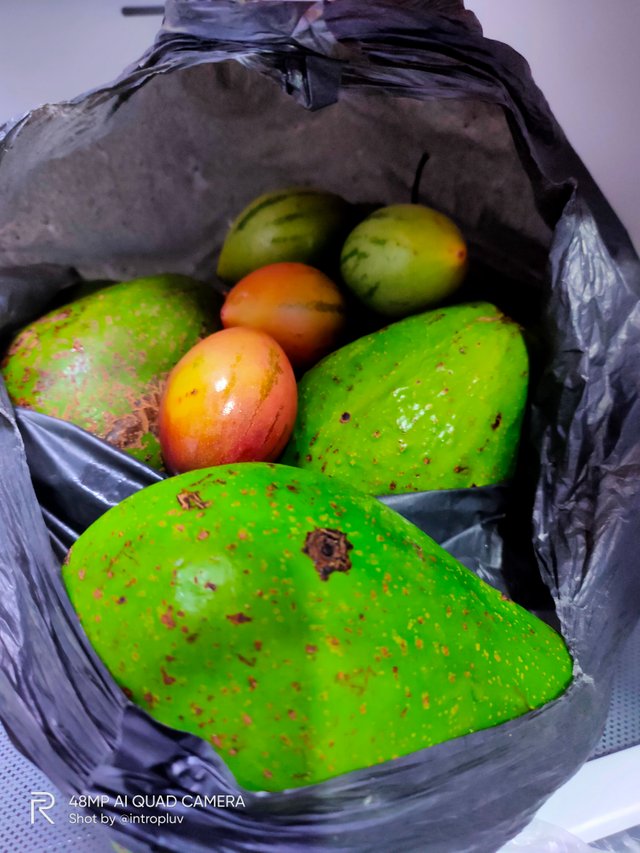 Fresh avocado & tamarillo from Takengon City
---
Hi my dearest Steemian ☺️.
How's life ? May Yaa Mujiib ijabah all your du'a in this lovely month, May 2022 . Happy Eid Day, my brothers & sisters
---
This morning after drank a spoon of honey and drank a glass of water, I got breakfast with my family.
A few minutes later I collect the dishes then washed it in the washing area. To begin with collect the trash therefore throw it into the plastic.
Approximately an hour later, I went to my sister's bedroom then play with my lovely nephews there. Yazz, they just finished take a bath with my elder sister.
Yep, play with my lovely nephews and niece is one of my fav things when I back to my mom's village in Pijay.
---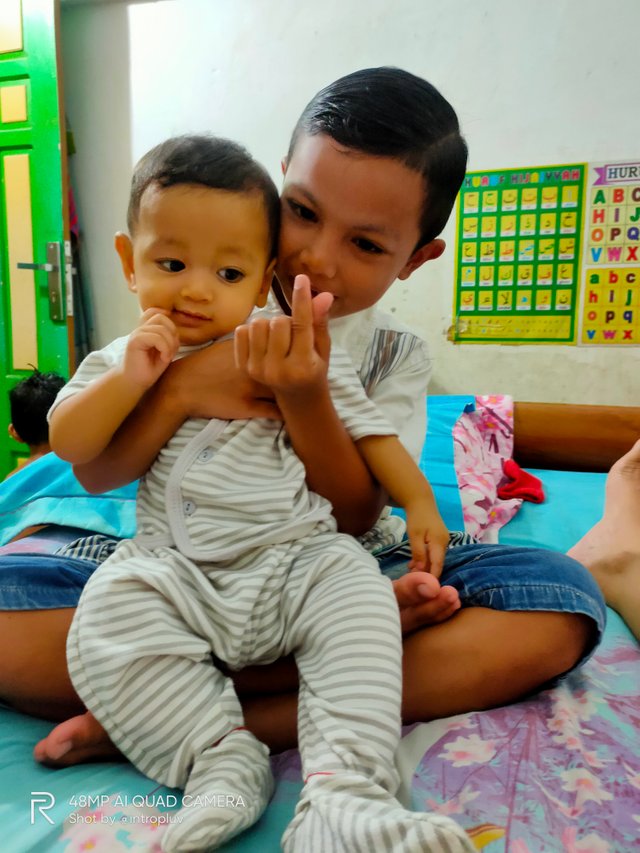 My lovely nephews
---
Several minutes later I went to the backyard then took the broom stick. I started to sweep my backyard. I collect the rubbish then throw it into the trash can.
I continued to sweep the yard also near my veranda. There are some of trash such as plastic snacks, toys and etcetera. Yeah, some children, include my nephews frequently throw the rubbish on the grass in my yard. Even if I always remind them to throw it into the rubbish place, yet they still throw it on the grass.
Well, I have a lot of patience to face them. Kiddos !
Several hours later after dried my body with fan due to the fact that my body full of bullets sweat after clean the yard, I went to the bathroom then take a bath. The weather extremely hot at that time.
After get dressed, I got lunch. Today my mom cooked our favourite meals, Aceh Traditional Foods, Kuah Teucrah and vegetable, sautéed mini eggplant.
After clean the dishes, I back to my bedrooms. I took my cellular phone then watched some movies spoiler on YouTube. Yazz, inasmuch as I didn't have a plenty time to watch movies or Korean drama or Hollywood movies, so these months I just watched movies spoiler on YouTube.
However I realized that watching movies or dramas spoiler are not good and gave bad impact for those movies or dramas. My bad.
---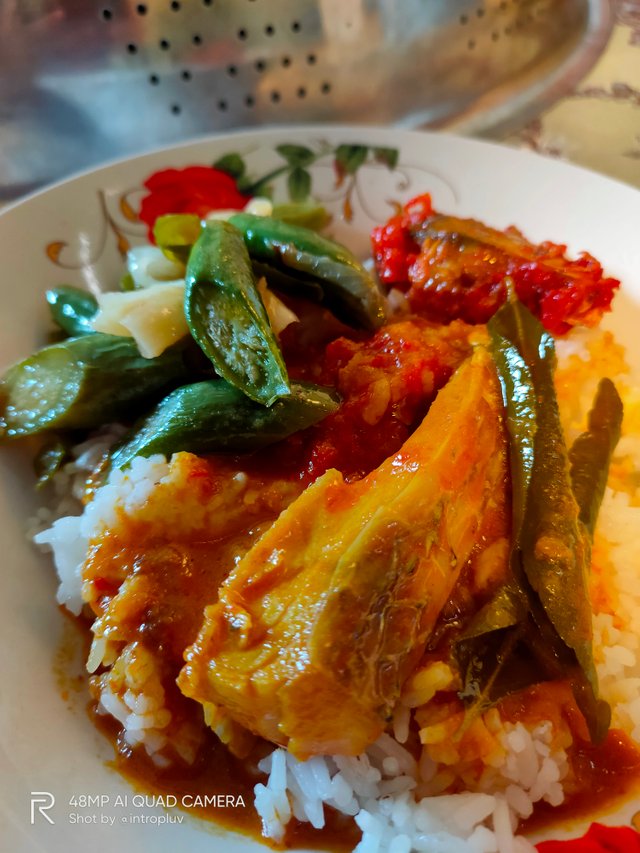 Say hi to my lunch 🍛
---
Well, I hate this moment. Tonight, ba'da Maghrib, I have to back to Lhokseumawe City with my lover sibling and her children.
After pack my clothes and put into my bag, I shake hands, kiss and hug my lovely mom and sisters plus my nephews one by one. Those are one of a hard moment for me every single time when I want to back to my real activities in Lhokseumawe City.
My mom, sister, brother and nephews waiting for travel car for us on the side of the road in the cold night. At that time drizzle also.
Alhamdulillah at 11 pm more, I and my sibling plus her children a.k.a. my nephew and niece arrived safely in Lhokseumawe City.
When we back to or house, one of my nephew or my sister's son welcome us at our house. Yazz, he just back from Takengon City, a little vacation on Eid Al-Fitr with his friends.
My nephew told me that he brought some of avocado and tamarillo from Takengon City for us 🥑. Hmmm, arigatto gozaimashita. I am a happy bunny heard about that. As I am a fruit lovers, indeed. Xoxo...
---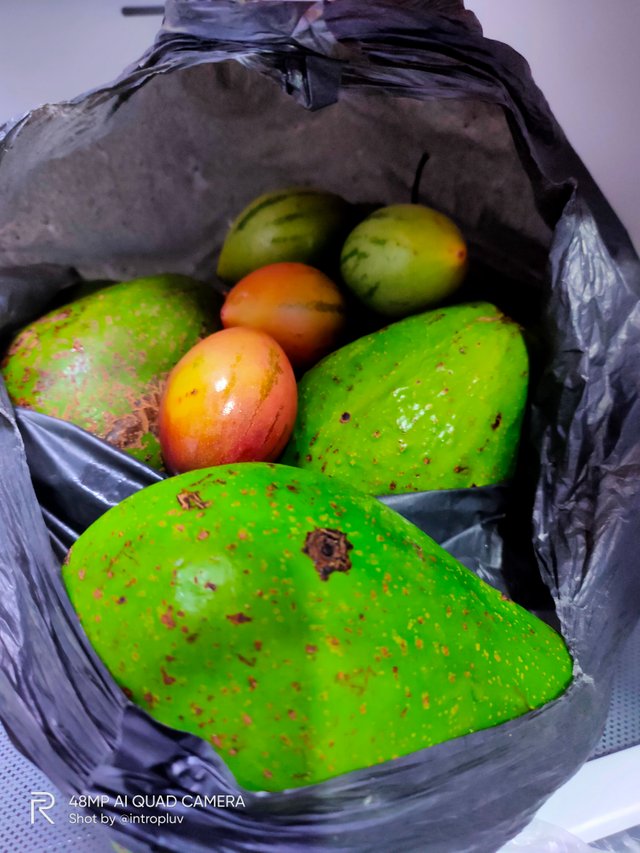 Fresh avocado & tamarillo from my lovely nephew who just back from Takengon City 🥑
---
I changed my dress, clean my face with my skincare then lay down on my bed while playing my cellphone. My head quite dizzy and my belly rather queasy after had a long trip about three hours by the travel car from Pijay to Lhokseumawe City.
The travel car drove his car it looks like my favourite movie, "Fast & Furious". I recited some Surah, dzikir and du'a during on the road. It drove me crazy. Yet all the praise only for Yaa Malik, all of the customer arrived safely in our destination.
I switch off my package data on my mobile phone, made a little du'a and recited TriQul thereafter hit the pillow.
Have a blessed day, fellows
---
---
Thanks a billion to Mr. @anroja @radjasalman @nazarul @herimukti @heriadi @firyfaiz @mirzamg and @el-nailul for the support
---
---
Warm regards,
Intropluv