Two of National Media in #Indonesia reported the news of the handover of emergency response assistance from Steem Amal to Jernawati in Tanoh Manyang Village, Aceh Jaya District.
The handover of aid was delevered by Steem Amal volunteers @aafadjar, @nasir.steem and @panteu.hamdani yesterday, November 14th, 2021.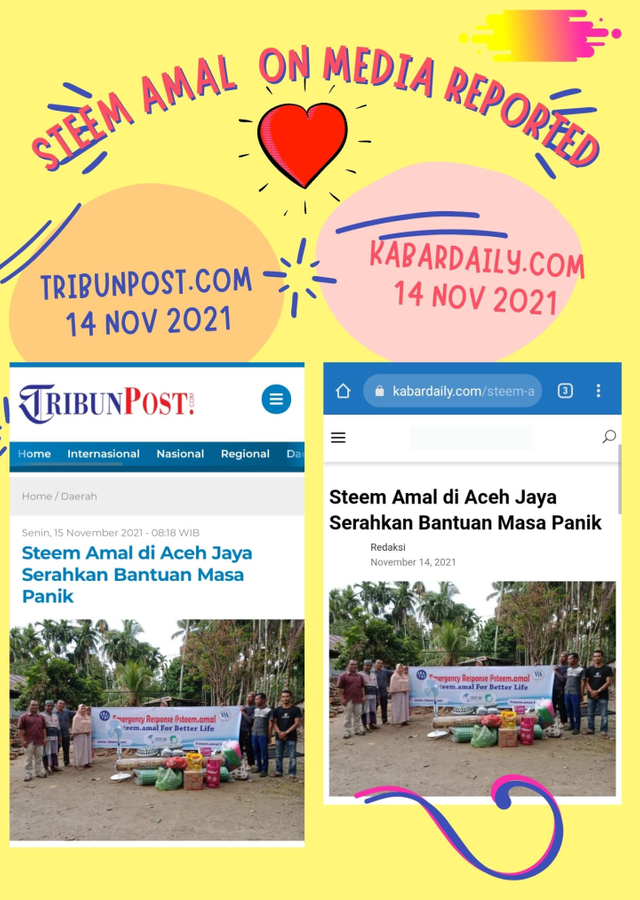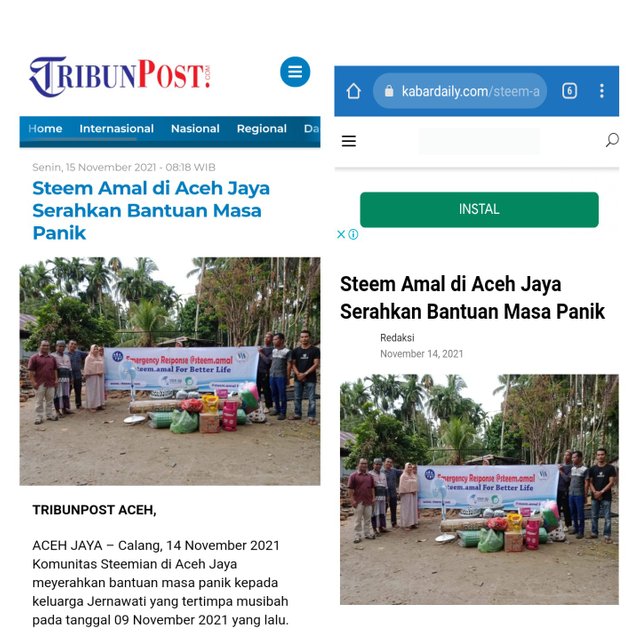 Steem Amal On Two Nasional Media In Indonesia
This is online medias who reported Steem Amal Emergency Response:
1. TribunPost
Tribunpost.com is one of the online media whose they journalists are spread throughout Indonesia.
2. Kabar Daily
Kabardaily.com is also a national media. Kabar Daily network is in almost all regions in Indonesia.
The Releted post :
Thanks and cc to :
@pennsif
@anroja
@el-nailul
@radjasalman
Best regard me,
@aafadjar
#preparatory to join #club5050