| | |
| --- | --- |
| @qwerrie invited me a few days ago to join a @qurator Monday Mission. Since it is a photo mission, I am of course happy to join. | @qwerrie hat mich vor ein paar Tagen eingeladen, an einer Monday Mission von @qurator mitzumachen. Nachdem es sich um eine Fotomission handelt, bin ich natürlich gerne dabei. |
Things with "P" / Sachen mit "P"
Qurator's Monday Missions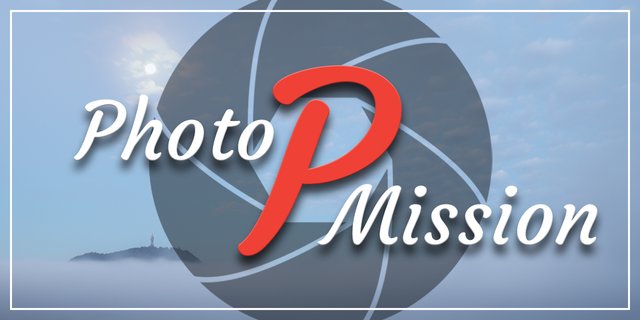 Unfortunately, I had some other issues to do this week, so I could only take a few fresh photos and had to find the rest in my archive.

But I made it a bit more difficult for myself by trying to make the things start with "P" in both German and English.

Leider hatte ich diese Woche einige andere Angelegenheiten zu erledigen, so dass ich nur ein paar Fotos frisch machen konnte und die restlichen in meinem Archiv gefunden habe.

Dafür habe ich es aber ein bisschen schwerer für mich gemacht, indem ich versucht habe, dass die Dinge sowohl in Deutsch als auch in Englisch mit "P" beginnen.
Thing P #1: Path
| | |
| --- | --- |
| The path to the Martuljek waterfalls in Slovenia led me over this bridge, then I walked over autumn leaves and finally the path ran a while along the Martuljek river, which unfortunately did not have much water. | Der Pfad zu den Martuljek Wasserfällen in Slowenien führte mich über diese Brücke, dann ein Stück über Herbstlaub und schließlich eine Weile entlang des leider nicht viel Wasser führenden Martuljek Flusses. |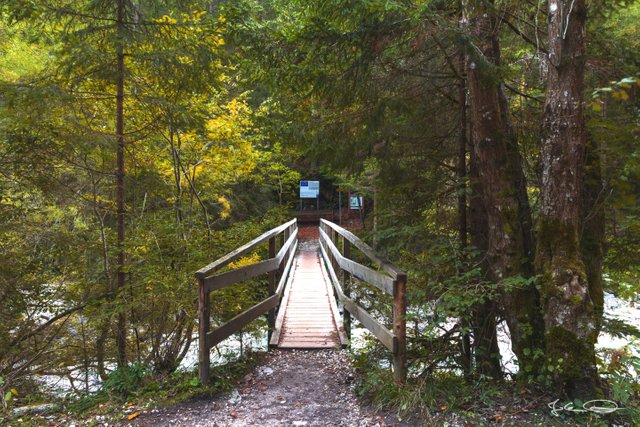 ❖ click the image for fullsize view ❖
Thing P #2: Pink Peak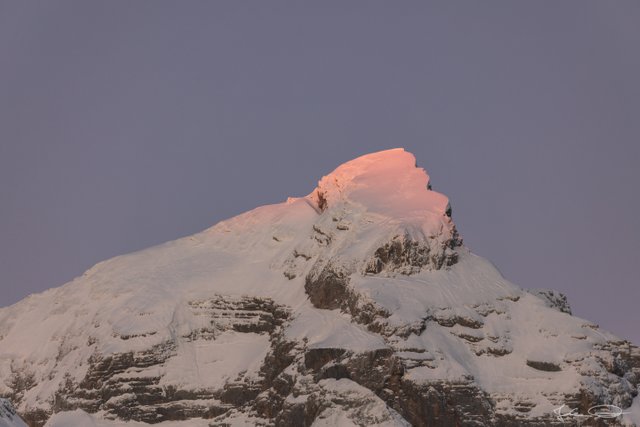 ❖ click the image for fullsize view ❖
| | |
| --- | --- |
| This is the peak of the Jalovec (2,645 m) in Triglav National Park in Slovenia at sunrise - the so-called alpenglow makes the mountains shine beautifully in pink. German synonyms for mountain peaks would be Pik or Piz. | Synonyme für Berggipfel wären auch Pik oder Piz. Das ist der Gipfel des Jalovec (2.645 m) im Triglav Nationalpark in Slowenien bei Sonnenaufgang - das sogenannte Alpenglühen lässt die Berge wunderschön in Pink leuchten. |
Thing P #3: Pines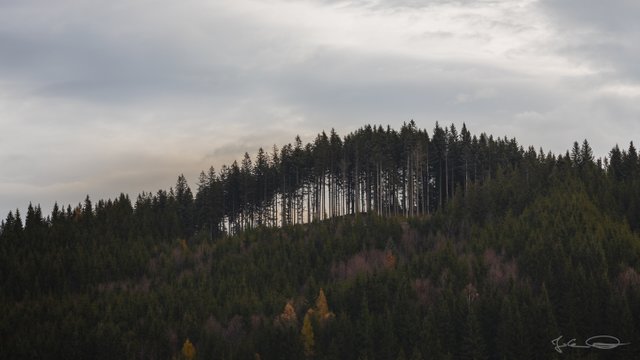 ❖ click the image for fullsize view ❖
| | |
| --- | --- |
| Last autumn I photographed the pine forest on the hill above the Soboth reservoir on a cloudy morning, and the lower picture shows the pinesbelow the Hochosterwitz castle during the snowfall last weekend. | Im letzten Herbst habe ich an einem bewölkten Morgen den Nadelwald am Hügel oberhalb vom Soboth Stausee fotografiert, und das untere Bild zeigt den Wald unterhalb der Burg Hochosterwitz während des Schneefalles letztes Wochenende. |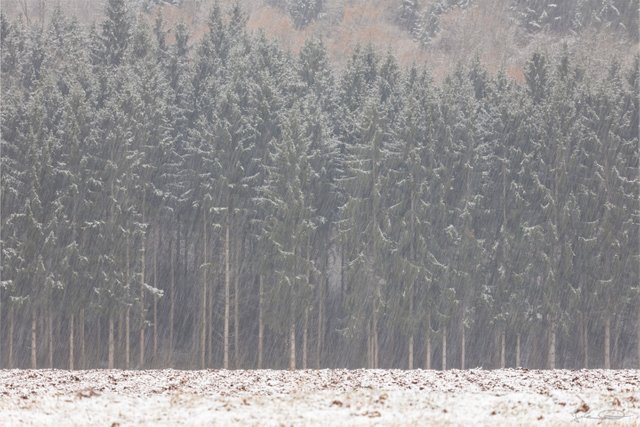 ❖ click the image for fullsize view ❖
Because I unfortunately did not find a suitable word in German for the two forest photos above, I found the following photo, which shows a phenomenal mystical morning at Lake Wörthersee.

There is a thick blanket of fog above the lake, which is just high enough for the observation tower on the Pyramidenkogel to be freely visible, and the full moon directly above the tower fits wonderfully into the overall picture.

Weil ich leider kein passendes Wort in Deutsch zu den beiden obigen Waldfotos gefunden habe, habe ich noch das nachfolgende Foto gefunden, das einen phänomenal mystischen Morgen am Wörthersee zeigt.

Über dem See liegt eine dichte Nebeldecke, die gerade so hoch reicht, dass der Pyramidenkogel mit dem Aussichtsturm frei sichtbar ist, und der Vollmond direkt über dem Turm passt wunderbar ins Gesamtbild.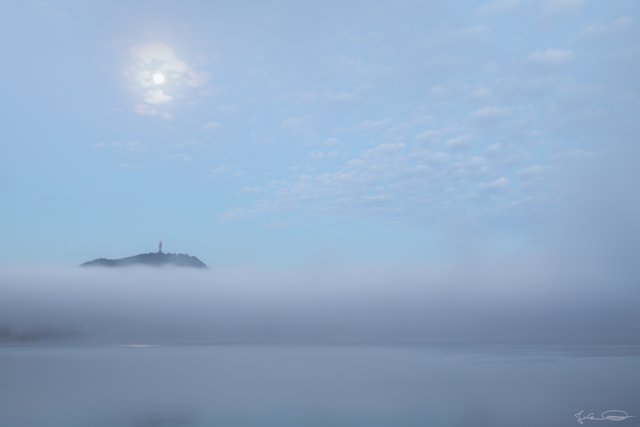 ❖ click the image for fullsize view ❖
Thing P #4: Potato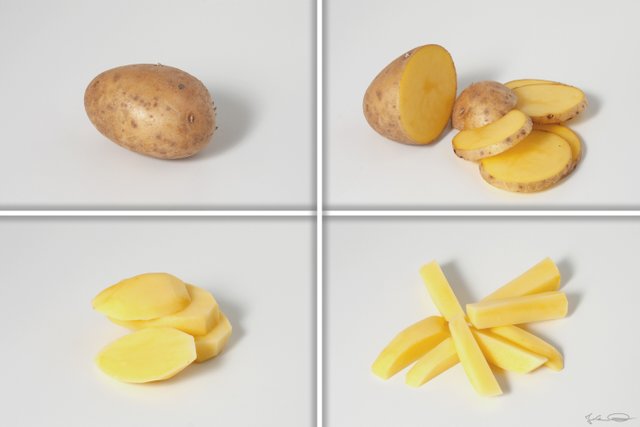 ❖ click the image for fullsize view ❖
| | |
| --- | --- |
| French fries are called "Pommes frites" in German. This word came to me first when I read the topic "things with P". And what are french fries made of? Correct, they are made of Potatoes. I took these photos a few years ago with my Olympus E-510. | Pommes frites sind mir als Allererstes eingefallen, als ich das Thema "Dinge mit P" gelesen habe. Diese Fotos habe ich bereits vor ein paar Jahren mit meiner damaligen Olympus E-510 gemacht. |
Thing P #5: Pfennig / Penny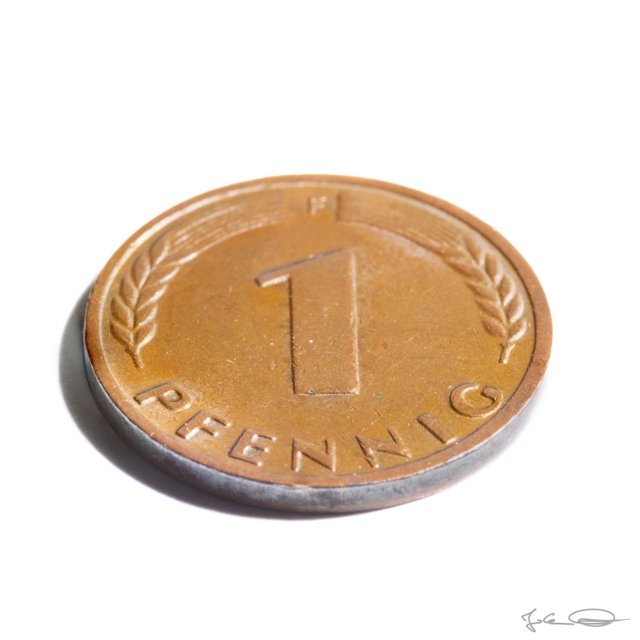 ❖ click the image for fullsize view ❖
| | |
| --- | --- |
| The idea of the P-thing Pfennig (German penny) I have got from @qwerrie and coincidentally we still kept some coins of the "old" money at home - thanks @qwerrie :) | Die Idee vom P-Ding Pfennig stammt von @qwerrie und zufälligerweise haben wir noch einige Münzen des "alten" Geldes zu Hause aufbewahrt - danke @qwerrie :) |
Thing P #6: Phil Collins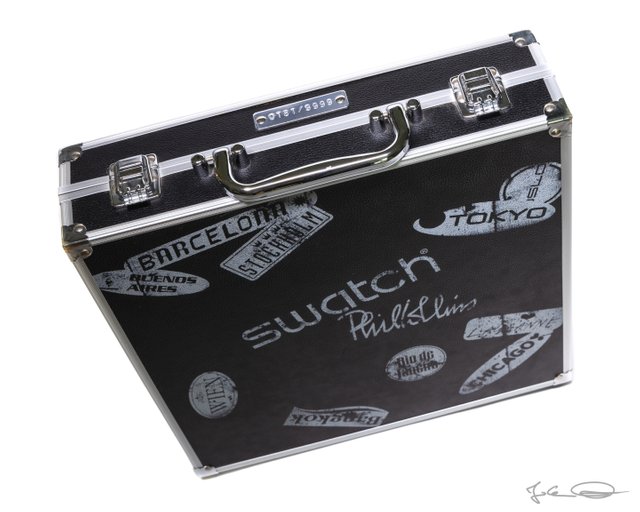 ❖ click the image for fullsize view ❖
When I saw a Swatch watch designed by Sam Francis in a shop window quite some years ago, my passion for these plastic watches began and I collected them for a while.

I kept the most beautiful pieces later, which of course includes the Swatch Special Set "Suitcase Phil Collins" (GZS08). This set consists of the two Gent watches "Phil's Greatest" (GZ180) and "XL Drum Phil" (SUDZ100), some tour pictures of Phil Collins and a music CD "Wake Up Call", packed in an aluminum case.

Als ich vor einigen Jahren in einem Schaufenster eine Swatch Uhr im Design von Sam Francis gesehen habe, begann meine Leidenschaft für diese Plastik-Uhren und ich sammelte sie ein paar Jahre lang.

Die schönsten Stücke habe ich später behalten, zu welchen natürlich auch das Swatch Special Set "Suitcase Phil Collins" (GZS08) gehört. Dieses besteht aus den zwei Gent Uhren "Phil's Greatest" (GZ180) und "XL Drum Phil" (SUDZ100), einigen Tour-Bildern von Phil Collins und einer Musik CD "Wake Up Call", verpackt in einen Alu Koffer.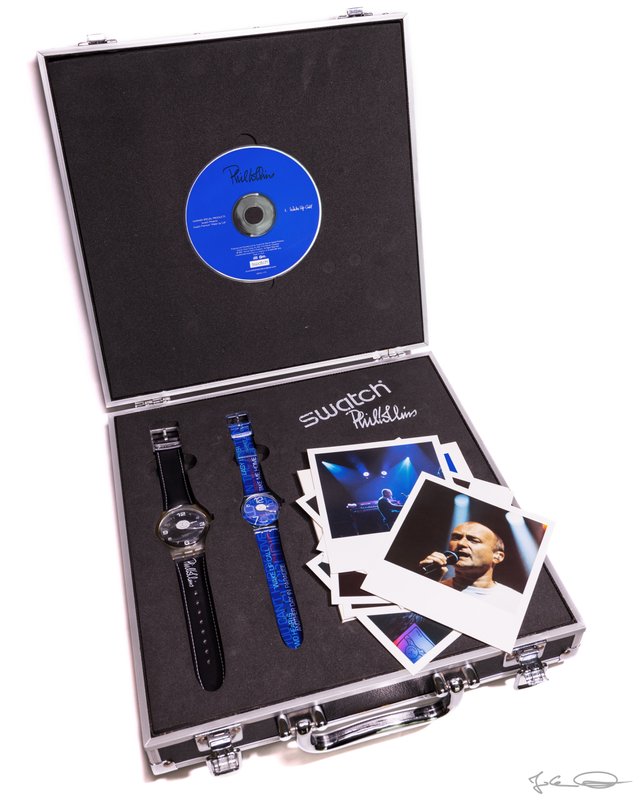 ❖ click the image for fullsize view ❖
---
| | |
| --- | --- |
| That's it - 6 things starting with the letter "P". Actually I wanted to take all new photos, but unfortunately too many things got in the way ... these are strange times at the time. | Das war es - 6 Dinge mit dem Anfangsbuchstaben "P". Eigentlich wollte ich alles neue Fotos machen, aber leider sind zu viele Sachen dazwischengekommen ... es sind komische Zeiten zur Zeit. |
Information
Each Monday @qurator will come up with a new theme and will specify the form of the post. You all have 6 days to come up with something cool to have a chance to win the prizes. Since we are already hosting some other competitions we decided to make this a themed one to really get the creative juices flowing!
This week's theme was to photograph six things that start with the letter "P" and create a post about it.
All photos except the potato photos, which were taken with the Olympus E-510 and the photo of the lake Wörthersee, which I shot with the Canon M50, were shot with the Canon EOS R and one of these lenses: Canon RF 24-105mm f/4 L IS USM, Canon EF 70-200mm f/4 L IS II USM, Canon EF 16-35mm 1:4 L IS USM, SIGMA 105mm 1:2,8 DG MACRO HSM, SIGMA 150-600mm F5-6.3 DG OS HSM C.
I leave all EXIF and IPTC information stored in the pictures.
---
If you like my photos I would appreciate an upvote, nice comment or a resteem 😊 ... and maybe you would like to follow me, so that you never miss a post from me.
Thank you for visiting my blog,
have a nice evening,



Photos and Text: Johann Piber | All rights reserved - do not use without my permission
#originalcontent #originalworks
2020-03-14