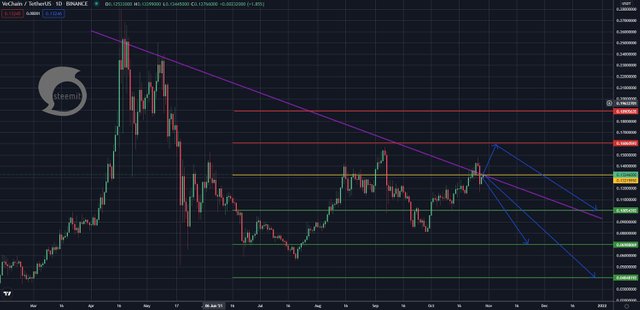 WET/ USDT trading idea on the daily timeframe. Short
Purchase in the region of $0.15 - $0.17 for 7% - 9% of the deposit.
Stop, fixing below $0.19
Goal 1 - $0.10
Goal 2 - $0.07
Goal 3 - $0.04

If you like my reviews and help you understand and assess the current market situation - subscribe to the blog, like and follow the updates of ideas that are not trade recommendations.
Thanks to your likes, I understand how many people rated my review positively. Thank you very much and thank the sympathetic commentators for your understanding.
I spend my personal time monitoring the market situation and share my opinion with you openly. I ask you to take this point into account and treat it with understanding.

---
May the profit come with you!