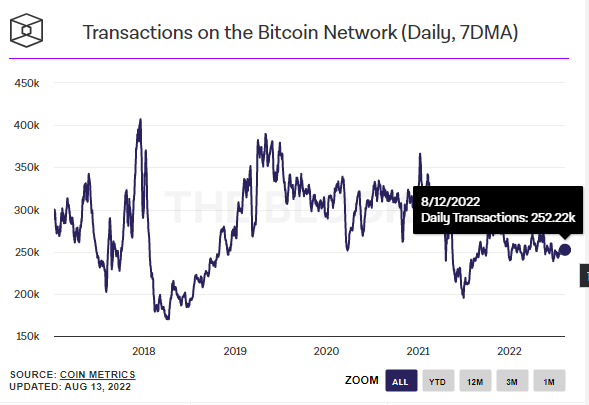 In 2022, Bitcoin transactions has been steady while having the HTF decline trend.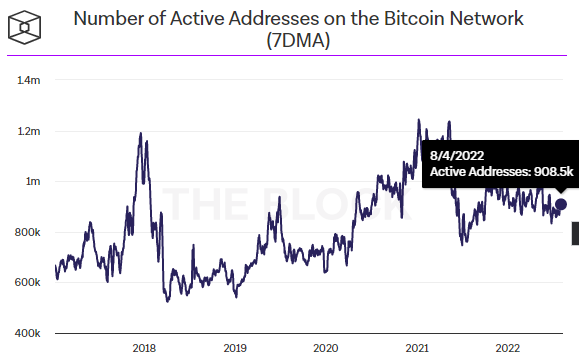 While overall activie users increase, the number of active users in 2022 decrease by around 10%.
In HTF, trasactions decrease as active users increase.
It may mean BTC has become a sort of value reserve currency since the first usage that 1 BTC is paid out for a piece of pizza.
In 2020, We have had many alternative like ETH, SOL, ADA, LTC, BCH, DOGE.
Active users increase as BTC has become more popular and crypto has been accpted having fought with tranditional finance and policy makers.
Now more users do transactions, small number of transactions as it is a digital gold that is not necessary to transfer frequently.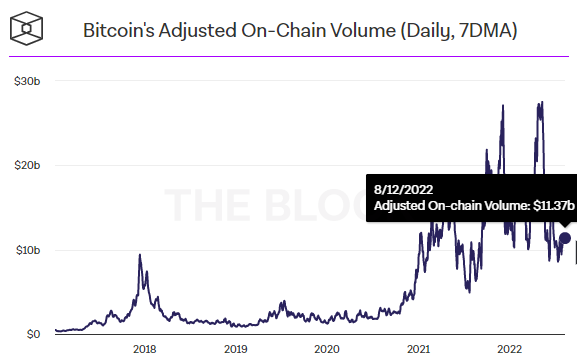 BTC transaction volume(Not TVL) increase continuously. The trasaction volume is similar with the amount on the march last year.
P.S. Please keep in mind this.
I do not believe recent most of crypto data and collectors.
Much portion of them are also scam. Depending on its own profit, it blames some chains or hide some data. Sometimes, even price from data analysis institutes are not correct having over 10% difference.
One of my big concern on crypto is that there are not many talents who could monitor and challenge many idiots and cheating actions.
Immoral and biased programmers are widely spread already on all crypto world. And the programmers condier themselves as whistle blower or capable ones.
Even though there are so many scams and fake specialists and influencers, still there are good quality chains like Ethereum and Solana. I like them and their sincere attitude. They do what that they shoud do continuously. This is not matter of price.
And I also know that the effort is not directly linked to price or output. That is real unfortunately. Let's see all as a witness of short piece among long history story