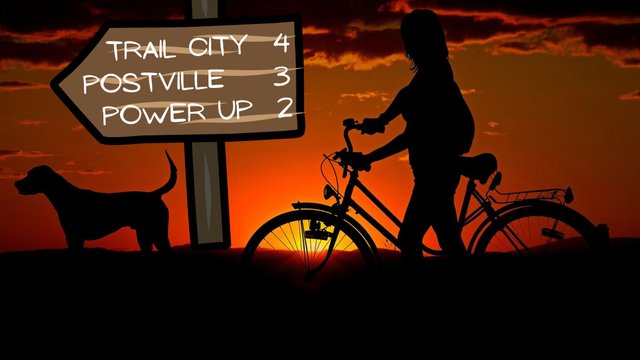 Image by cocoparisienne, free to use (Pixabay)
---
ENGLISH VERSION
Dear friends of WOX Sports,
welcome to the third week of the contest dedicated to one of the most important elements of the Steemit platform, the POWER UP!
How the game works
Participating in the contest is very simple and will earn you points based on the operations you perform:
Perform a POWER UP, converting part of your Steem into Steem Power and earn 1 point for each Steem converted into SP. Take a screenshot of the operation and post it in the comments of this post.

Want to earn a bonus of 50 points? Participate with a post within the WOX Sports community and explain why you decided to take part in the competition and why you think it is important to do constant Power Up.

Want to double your points? Join the sportscurator01 trail at Worldofxpilar.com, to also automatically earn on curation. If you don't know how to do this, follow the instructions in this post by searching @sportscurator01, the official WOX Sports community trail.
What you win
The user with the most points will win the following prize:
2 Steem - in case of Power Up
3 Steem - in case of Power Up + Post in the community
4 Steem - in case of Power Up + Post in the community + Trail join
In addition, ALL PARTICIPANTS in the contes will receive a special badge 🚀 next to their username, which will remain visible until the end of the month badge reset.
Contest end
The contest ends
MONDAY 5th SEPTEMBER 2022, 23:59 (UCT TIME)
General rules
It is also possible to participate with several Power-Ups by adding up the various amounts.
In the event of similar scores, preference will be given to users who have participated by joining the trail and with a post within the WOX Sports Community.
Participation is only open to those who will have completed a Power Up from the date of publication of this post until the expiry date of the competition.
The upvote and resteem to this post are not necessary to participate, but are still very much appreciated in support of this and future initiatives, as well as possible sharing on other social networks.

RESULTS OF POWER UP CONTEST #2
With 162 points last week's winner is...
Prize: 3 Steem
📢 AND NOW, 3,2,1..... GO TO POWER UP! 🎊

VERSIÓN EN ESPAÑOL
Queridos amigos de WOX Sports,
Bienvenidos a la tercera semana del concurso dedicado a uno de los elementos más importantes de la plataforma Steemit, el POWER UP!
Cómo se juega
Participar en el concurso es muy sencillo y te hará ganar puntos en función de las operaciones que realices:
Realiza un POWER UP, convirtiendo parte de tu Steem en Steem Power y gana 1 punto por cada Steem convertido en SP. Haz una captura de pantalla de la operación y publícala en los comentarios de este post.

¿Quieres ganar una puntuación extra de 50 puntos? Participa con un post dentro de la comunidad de WOX Sports y explica por qué has decidido participar en el concurso y por qué crees que es importante encenderlo constantemente.

¿Quieres duplicar tus puntos? Únase al trail sportscurator01 en Worldofxpilar.com, para obtener también ganancias automáticas en la curation. Si no sabes cómo hacerlo, sigue las instrucciones de este post, buscando @sportscurator01, el trail oficial de la comunidad WOX Sports.
Lo que ganas
El usuario con más puntos ganará el siguiente premio:
2 Steem - en caso de Power Up
3 Steem - en caso de Power Up + Post dentro de la comunidad
4 Steem - en caso de Power Up + Post dentro de la comunidad + Inscripción para el trail
Además, TODOS LOS PARTICIPANTES del concurso recibirán una insignia especial 🚀 junto a su nombre de usuario, que permanecerá visible hasta el reset de insignias de final de mes.
Cierre del concurso
El concurso termina
LUNES 5 DE SEPTIEMBRE DE 2022, 23:59 ( UCT TIME)
Reglas generales
También es posible participar con varios Power-Ups sumando las distintas cantidades.
En el caso de que las puntuaciones sean similares, se dará preferencia a los usuarios que hayan participado uniéndose al trail y con un post dentro de la Comunidad WOX Sports.
Sólo podrán participar quienes hayan realizado un Power Up desde la fecha de publicación de este post hasta la fecha de finalización del concurso.
El upvote y el resteem a este post no son necesarios para participar, pero siguen siendo muy bienvenidos para apoyar esta y futuras iniciativas, así como el posible compartir en otras redes sociales.

RESULTADOS DEL CONCURSO POWER UP #2
Con 162 puntos el ganador de la semana pasada es...
Premio: 3 Steem
📢 Y AHORA, 3,2,1..... VAMOS POR EL POWER UP! 🎊

VERSIONE ITALIANA
Cari amici di Wox Sports,
benvenuti alla terza settimana del contest dedicato ad uno degli elementi più importanti della piattaforma Steemit, il POWER UP!
Come si svolge il gioco
Partecipare al contest è molto semplice e ti farà guadagnare punti in base alle operazioni compiute:
Effettua un Power UP, convertendo parte dei tuoi Steem in Steem Power e guadagna 1 punto per ogni Steem convertito in SP. Fai uno screenshot dell'operazione e postalo nei commenti di questo post.

Vuoi guadagnare un bonus di 50 punti? Partecipa con un post scritto all'interno della community WOX Sports e spiegaci perché hai deciso di partecipare al concorso e perché secondo te è importante fare costantemente Power Up.

Vuoi raddoppiare i tuoi punti? Unisciti al trail Sportscurator01 su Worldofxpilar.com, per guadagnare anche automaticamente sulla curation. Se non sai come fare, segui le istruzioni contenute in questo post, ricercando @sportscurator01, il trail ufficiale della community WOX Sports
Cosa si vince
L'utente che avrà realizzato più punti vincerà il seguente premio:
2 Steem - in caso di Power Up
3 Steem - in caso di Power Up + Post all'interno della community
4 Steem - in caso di Power Up + Post all'interno dela community + Iscrizione al trail
Inoltre, TUTTI I PARTECIPANTI al concorso riceveranno uno speciale badge 🚀 accanto al proprio username, che rimarrà visibile fino all'azzeramento dei badge di fine mese.
Termine del concorso
Il concorso termina
LUNEDI' 5 SETTEMBRE 2022, ORE 23:59 (UCT TIME)
Regole generali
E' possibile partecipare anche con più Power Up, sommando le varie quantità.
In caso di punteggi simili, verranno privilegiati gli utenti che avranno partecipato unendosi al trail e con un post redatto all'interno della Community WOX Sports.
La partecipazione è aperta solo a chi avrà compiuto un Power Up a partire dalla data di pubblicazione di questo post fino alla data di scadenza del concorso.
L'upvote e il resteem a questo post non sono necessari per partecipare, ma rimangono comunque molto graditi a supporto di questa e delle future iniziative, così come l'eventuale condivisone su altri social network.

RISULTATI DEL POWER UP CONTEST #2
Con 162 punti il vincitore della scorsa settimana è...
Premio: 3 Steem
📢 E ORA, 3,2,1..... VIA AL POWER UP! 🎊