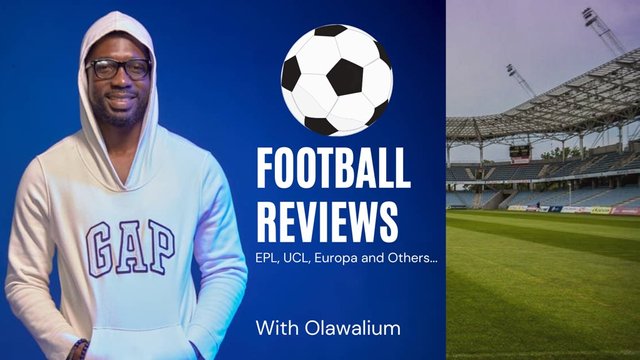 ---
I have heard so many Messi fans say Ronaldo has been rejected everywhere ever since he declared his interest in leaving Manchester United. One thing a lot of people need to understand is the fact that Ronaldo is very ambitious. This is what led him to this stage in his career. He knows how to push himself and only he can tell you what motivates him. When you know yourself and what motivates you, it's natural that you always want to be in that environment.
A lot of people can question him about why he isn't there for Manchester United in their lowest moment since he claimed he loves this club but when you are 37 years old and you know your career is short, you won't want to gamble with the time you have left when you want to add more trophies to your cabinet. I know Ronaldo is intrigued by his record in the Champions League and he doesn't want to go a season without being there. I am not making excuses for him and I won't but what I am trying to say is that it's easier to judge a player if you are not in his shoes.
Rejected everywhere, they say, with banter I know but I don't think it's about not being wanted because of dwindling career, no, most people are checking their books and watching their structures which makes it impossible for most teams to afford him. He takes home £500,000 weekly which most teams cannot afford to pay if they won't alter their wage structure and altering their wage structure means having more disgruntled players who would feel they are not being valued and this can affect the dressing room atmosphere.
Looking back at it, you can see why the dressing room atmosphere at Manchester United took a bit because there are players who felt they were the crème de la crème of the team until a certain Ronaldo waltzed in. It took a dent in their ego and confidence and any club that wants to have Ronaldo in their team must have a better structure, players who are confident in their abilities and of course who have the ambition of their own that aligns with their club.
This is why there are so many teams pulling out and it's not because Ronaldo is a finished article but they are looking to build for the future and not just immediate gain. The guy is 37 years old for crying out loud and at most he would play 2 seasons in the new team and we know how football is going right now, most teams want to build to last as we have seen with how Liverpool evolved over the years. They haven't won English Premier League trophies in over 18 years and see Manchester City too and both teams are now the hot destinations for any player who wants to dream of being decorated with the most coveted trophy in the country.
This is why I mentioned that Ronaldo is too ambitious. He rejected a £2,000,000 a week contract from the East because he is not the one that wants to fizzle into the background or leave the competition he loves the most which is the Champions League. I am sure he came back to United because we finished 2nd the season before and he felt we are an established team but he got what he never expected; a disjointed team being poorly managed without proper structure in place. We have an amazingly decent team but we are lacking in identity and a proper coach and I want to believe Erik Ten Hag can put an end to that aspect.
I think Chelsea is the only team that can afford Ronaldo but I doubt Ronaldo would go there due to loyalty to Manchester United. A lot of people also said Guardiola was the one that pulled out from Ronaldo's deal but that's not true. Rio Ferdinand and Sir Alex Ferguson actually spoke to him about not going there because it would be disastrous based on what he has built over the years with United.
I know there would always be a lot of theories and everyone would want to swing things just to come up with a theory and I wouldn't claim to know everything either but one thing I can say is, that I don't think he was rejected everywhere. It's more of structure, affordability and plans for the future that makes those who can employ the services of Ronaldo to be limited. There is no one who wouldn't want Ronaldo in their team but not at the expense of what they are trying to build which is what Manchester United failed to realize before now and you have to blame the club for that too. They are more concerned with shirt sales and other revenues than what they should be building. This is why I disagreed that Ronaldo was the problem... because Manchester United on their own - the management of the team, they are the problem.
---
Thank you for your time.
---
My pen doesn't bleed, it speaks, with speed and ease.
Still me,
My tongue is like the pen of a ready writer.
Olawalium; (Love's chemical content, in human form). Take a dose today: doctor's order.