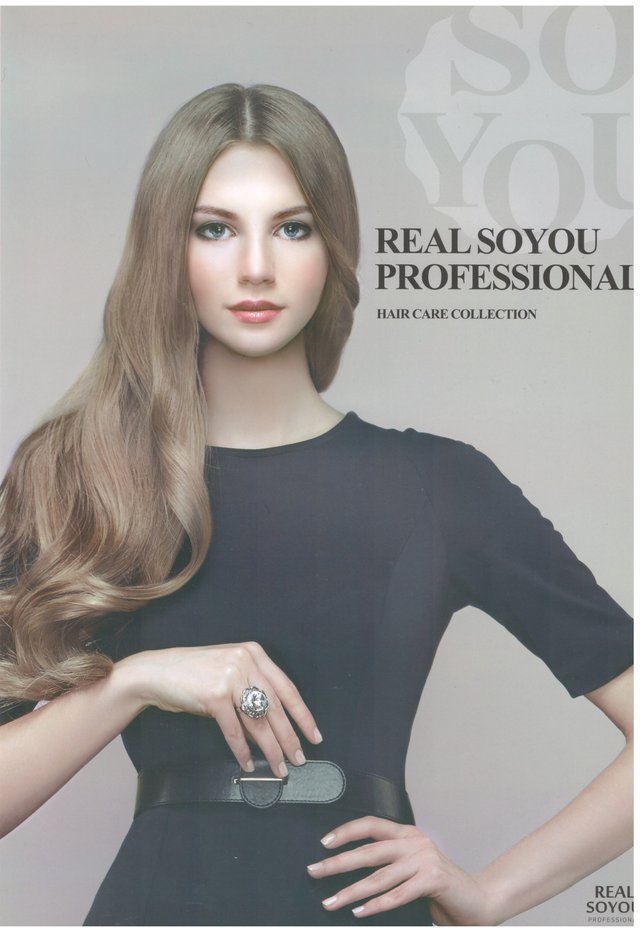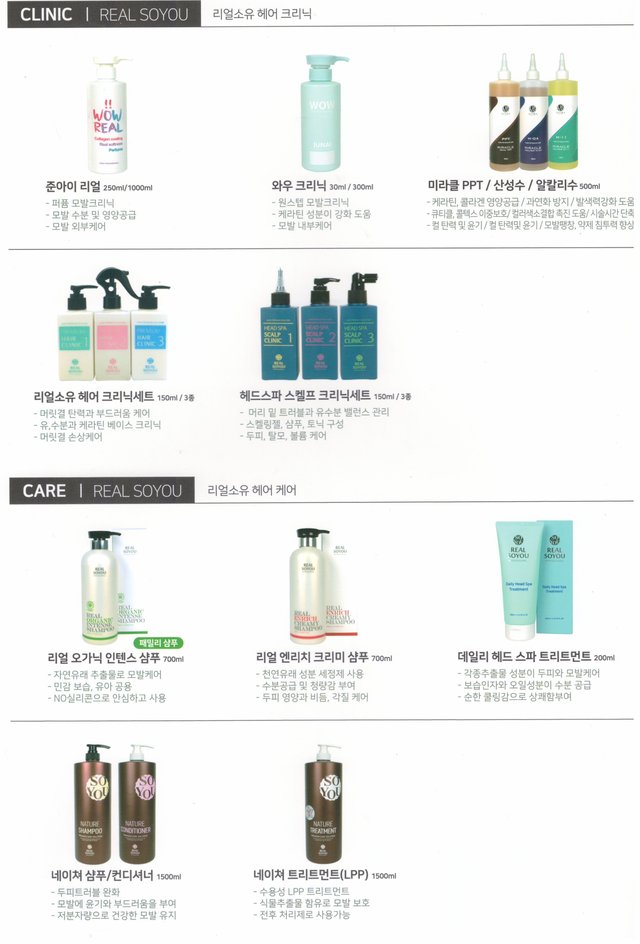 -Only the items you own, write the description-
​
JunAI 1000ml
Perfume hair clinic, hair moisture and nutrition supply, external hair care
​
Wow Clinic 300ml
One-step hair clinic, keratin ingredient helps strengthen, inner hair care
​
Miracle PPT/acid water/alkaline water 500ml
-Keratin, Collagen nourishment help to prevent overheating and enhance color development
-Cuticle, Cortex double protection. Helps promote color pigmentation. reduction of treatment time
-Curl elasticity and shine. Hair swell, improved drug penetration
​
Real Organic Intense Shampoo (Family Shampoo) 700ml
Hair care with natural extracts
Sensitive moisturizing, for infants
Safe to use with no silicone
​
Real Enrich Creamy Shampoo 700ml
Natural ingredients, moisture supply and refreshing feeling, scalp nutrition, dandruff, and dead skin care
​
Nature Shampoo/Nature Conditioner 1500ml
​
For scalp problems. shine and softness to the hair. Maintaining healthy hair with low molecular weight
​
Nature Treatment (LPP) 1500ml
Water-soluble LPP treatment. Hair protection with plant extracts. Can be used as a post-processing agent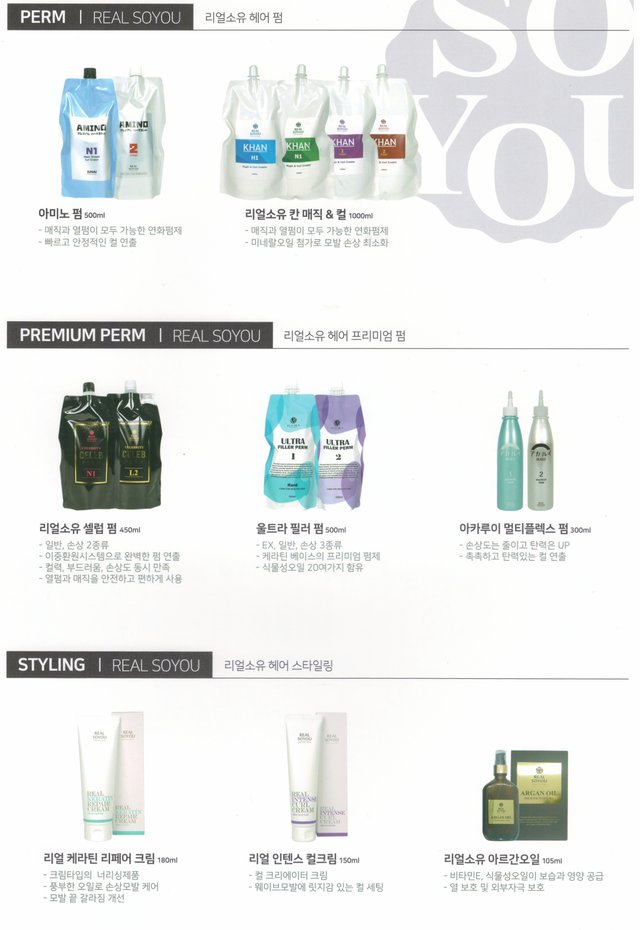 of the above products. Product Information
Ultra Filler Perm 500ml
EX, Normal, 3 types of damage . Keratin-based premium perm. Contains 20 vegetable oils
Akarui Multiplex Perm 300ml
Reduces damage and improves elasticity. Moist and elastic curls.
Real Keratin Repair Cream 180ml
A creamy nutritional product. Care for damaged hair with rich oils. Improvement of cracked ends (unwashed products)
RealSoyu Argan Oil 105ml
Vitamin E vegetable oil provides moisture and nutrition. Thermal protection and external stimulus protection. deep scent
​
Even small quantities will be shipped directly.