Gorilla Glue #4 (GG4) is an extremely potent strain that was bred by GG Strains using Chem's Sister, Sour Dubb, and Chocolate Diesel.  The aroma of this strain is unreal and it is certain to be smelled by anyone within a 100 feet radius of you,  and that is if it is still bagged up.  GG4 is certainly one of the top 5 smelliest strains on the planet.
The effects of Gorilla Glue likely contributed to the name of the strain as GG4 is known to "glue" you to the couch and render you useless for hours!  Even frequent smokers can be surprised by the potency and Gorilla Glue can easily test in the %30 THC range!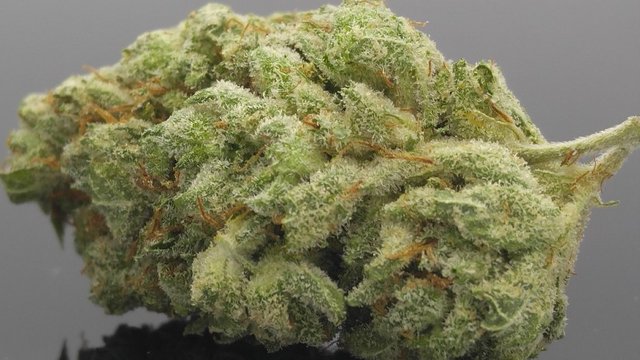 The bag appeal is something else spectacular about this strain.  It glistens with frosty white trichomes that cover the beautiful light colored buds,  and it is truly a sight to see.  Bud lovers will drool over GG#4,  and rightfully so. 
The flowering time of Gorilla Glue is quick at 58-63 days and the yields are high as well.  This makes it a perfect choice for growers looking for high yield AND high quality.
%63 Indica and %37 Sativa means that Gorilla Glue 4 is an indica leaning hybrid which contributes to the "couch lock" effect you are known to get from this strain.  The 37 percent sativa helps balance this out for the frequent toker,  and allows you a modicum of relief to the sedating effects.
This is a great strain that I would highly recommend to any medicinal/recreational user or grower! 
BWELLS