I have been writing quite a lot of articles about Gala Games recently, and also about their most popular game, Town Star. I bumped into Gala Games almost by a coincidence. The truth is, I follow a couple of people on Twitter who are great when it comes to passive income, and I do my best to read their tweets and to follow their advice. Sometimes I am following my own footsteps as well, meaning that I just do all my research on my own and discover projects like that, but often I find out about promising projects through tweets and articles shared by people I follow, trust, and look up to.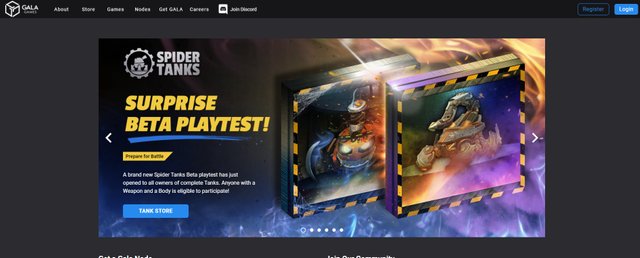 And that is how I read about Gala Games for the first time, late September in 2021. To be honest, the entire platform is of my taste. Not only is it a great project, but they also have a website I like, and the project seems to be solid and with lots of developers and cool games available. And that is for sure the future. It is one thing that Axie Infinity has turned into such a success, and it is awesome, but that doesn't mean that it is Axie Infinity and that's it. Not at all. There will be lots of games and lots of platforms, and I strongly believe that Gala Games is going to be one of the leading portals for blockchain gaming with tokens and NFTS online.
That is also why lots of people have read my articles recently dealing with how to create a Gala Games node, how much you can earn with a Gala node, and so much more. Isn't that neat?
I hope you will take a look at it yourself, because Gala Games for sure has a lot to offer, especially if you want to enjoy blockchain gaming where you can win rewards daily and have a great time while playing!
If you want to visit the Gala Games website, click the link above. It is my referral link, so I hope you will use it, because it would help me and bless me at the same time, while taking you to the Gala Games website.
Have you tried Gala Games? Did you like it? Do you have a favorite game on the platform? I would love to hear your thoughts and about your experience!