Everyone who delegates or use Booster Upvote Bot will soon get an extra gift, a Steem-Engine token named "Booster" from: https://steem-engine.com/?p=market&t=BOOSTER as soon as @inertia can (it is always important to make things work at least 3 times before going public) deem it secure enough to go live!
By Delegating to Booster you are "STAKING" for multi-rewards!
All our Delegators are already sharing 97.5% of all liquid rewards (SBD/STEEM) that Booster earns. Only 2.5% goes to maintain and innovate the Booster System which now also allow us to issue our own token to our own delegators + users at 1:1 or COIN:COIN no matter what the USD value is. So if you are a whale with 1 million SteemPower you will make something like 500 Steem Units (Mix of SBD+STEEM) per day from Booster. Now you will also get 500 Booster Tokens in addition.
Use Booster for Marketing - Spend 30 COINS and get 30 Booster Tokens in return.
About 2000 Tokens will be distributed daily in todays market with 2,060,000 SP in delegations. If delegation or usage goes up - we produce more Booster Tokens, if delegation or usage goes down, we produce less Booster-Tokens.
Booster Token is not a securities or a financial thing - It is a fun way to reward our users with points
All Booster-Tokens can be traded against STEEM, and all booster tokens are held by our day to day delegators and booster-users, the more of them you have - maybe we find something cool in the future we can reward Booster-Token holders with, but that is of course not a promise or a financial suggestion. It will not cost you anything to keep the ones you earn by using booster, and you can always trade them at: https://steem-engine.com/?p=market&t=BOOSTER once the coins start distributing at an unannounced day in the near future.
Nobody can stop you from becoming a Booster-Whale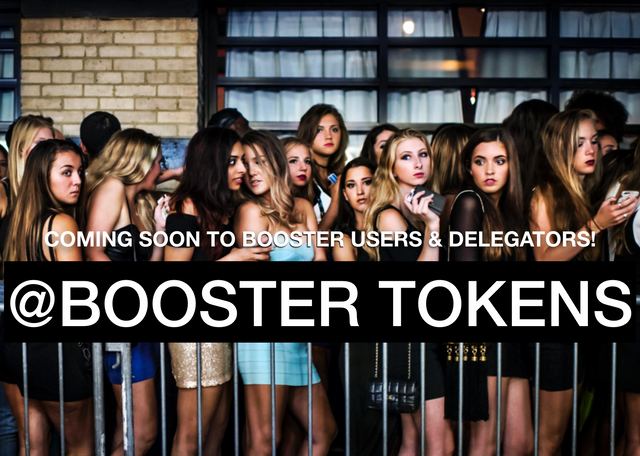 Distribution:
@Booster tokens will be distributed at 1:1, meaning that if you are paid for example 14 STEEM for delegating or if you have spent 14 STEEM to have your post promoted, you will receive 14 Booster-Tokens each as an extra loyalty bonus token, in addition to your regular payments.
In other words - every time Booster Pays out or is getting Paid - it will issue Booster Tokens at 1:1 with either STEEM or SBD.
A Rare token
Booster will always be a rare token due to its distribution model, for the first three-five years it will be governed by the Booster Team until there is a large enough community of whales, dolphins, salmon, carpe and crabs in the Booster Ocean.
Hodl or Sell?
Feel free to do what you please. From the get-go the token will only have symbolic value, but as time goes on and more and more people circulate the Booster-Token, we will be able to add new smart features into it and give it tool-values that can benefit everyone in different grade, but first let us look at distribution:
Get extra rewards in Booster tokens for using Booster to promote your post at 1:1, meaning if you spent 50 STEEM on Booster upvote, you will get 50 Booster tokens in addition to your Booster upvote.
Get extra Booster tokens for delegating to Booster at 1:1, meaning if Booster pays you 23 STEEM and 14 SBD you will get 23 Booster Tokens + 14 Booster Tokens in addition to your liquid rewards.
There will always be very little Booster Tokens on the market compared to for example STEEM or Bitcoin, which produce a lot more coins then Booster does.
When will it be released?
One of these days or weeks - Make sure you have an account with https://steem-engine.com to see when you start receiving Booster Tokens in addition to all the other bonuses, perks and things we have going on in the background to make @Booster the best Marketing-Experience on the Internet.
Sincerely,
Team @Booster
@fyrstikken & @inertia