One year ago, one man had an idea. It was an idea about a better future. He knew that no one can create his future for him so he accepted responsibility and took the matters into his own hands. There are so many new things, amazing new things, that can shape that future and he wanted to help. From innovations that lack investors, artists that have no donators and all those lovely and generous souls who want to change the world through charity work, they all need funds. Does money make the world go around? No, but it does make that spin more easier for all us who are trying to enjoy the ride.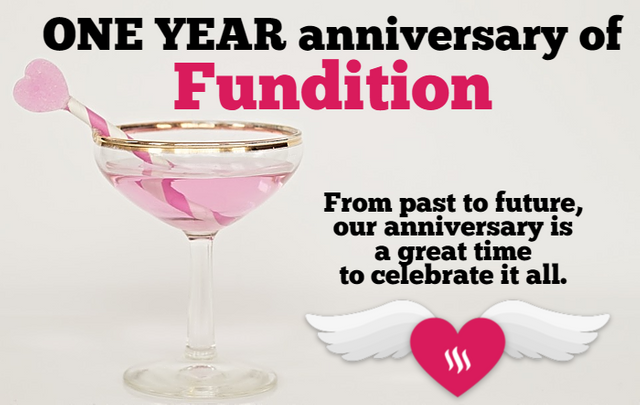 The cover has been created using a CCO image
Fundition is celebrating its first anniversary and we want to take this time to look back to the past and give you some info on how it all started, what has been done so far and talk a little about our plans for the future. We want many things but we know that the only way of changing is by creating. That is why we have created, are creating and will create.
"You never change things by fighting the existing reality.
To change something, build a new model that makes the existing model obsolete."
― Buckminster Fuller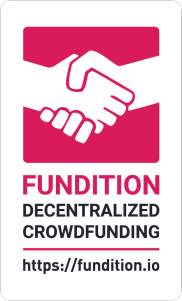 As some of you already know, Fundition is just one part of a huge story called Futureshock that already gave birth to other projects such as steemstem.io, fundition.io, drugwars.io, ongame.io and that is just to name a few, much more is yet to come. Futureshock is about owning your future so Fundition as a project that is building that future, came in perfectly. A small group of people started it all and even though our numbers grow with each day, that small inner circle of associates is in everything involved with all our projects. Our CEO and developer has those functions in every project just as our human resource manager, customer support manager, editorial director and so on. How do we manage to work simultaneously on so many things at the same time? When you love what you do, you are not working. You are enjoying life and following your passion. Sure, sleep is sometimes missed and free-time is a luxury but we are loving our journey.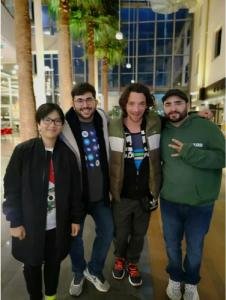 Once upon a time in a land far far away (let's call that land France), a group of people came around a shared goal and a glorious vision about a better future. Hightouch started it all, it was his idea and he has been in charge of everything from the beginning. Theshinstory is a friend of HT who spent sleepless nights in those first two months and who was in charge of community management and marketing. Goyard came as HTs close friend and as a knowledgeable member on Cryptos and Blockchain. He is the most supportive person so he obviously came as the best choice for customer support but his creativity makes him in charge of different events too. Mimee was recruited to create content but shifted toward Human Resources and has been babysitting the rest of the team and managing us ever since.
And then came the others...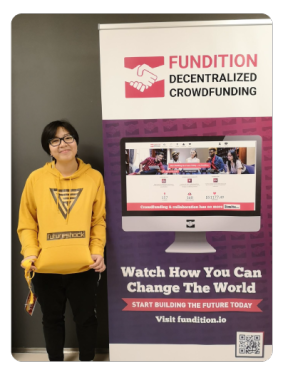 Goyard introduced Enis to the team who was in charge of Managing the Team and the Fundition operations and he then introduced Burak. Enigma came and took over the partnership management while Kent took over the management. Pennsif got into the team directly through HTs request and has proven himself as the best at supporting project founders. Petra, our editorial director, joined the team seven months ago and is the only member of the team who has been through a strict recruiting process. Camilo came through Enis's recommendation as our designer and has created Fundition trademarks that we all use and love. We also have Nisan who knows what projects can attract Backers and Amelie who developed multiple tools for the associates' team to use.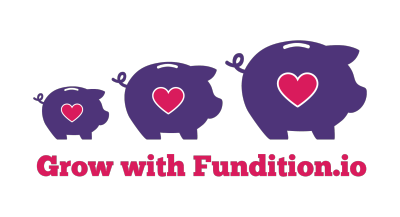 We have quite a team now, from our associates and advisors to our angels and ambassadors, and we are one happy family that works together. Some came and went in other directions but we are grateful for everything they have done while they were with us so we would like to take this opportunity to give a special thanks to those that were once a part of the team. Dear Theshinstory, Enis, Fredo, and Can thank you for all your time, work, and energy given.
A special thanks needs to go to our angels and ambassadors: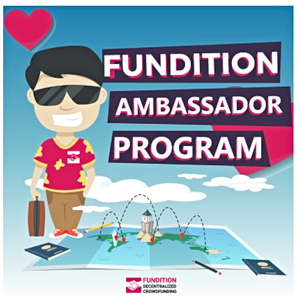 @siamcat @waybeyondpadthai @artakush @winny @travelgirl, @aaronleang @aaronli @azizbd @bahagia-arbi @bitrocker2020 @catwomanteresa @fararizky @the.foodini @gentleshaid @htliao @ilazramusic @ivan.atman @joedukeg @leotrap @manncpt @michaelcj @misomaniac @naturicia @misslasvegas @moncia90 @mr.green @coolguy123 @jznsamuel @sho-t @see-it-feel-it @yasu24 @wilhb81
Join them!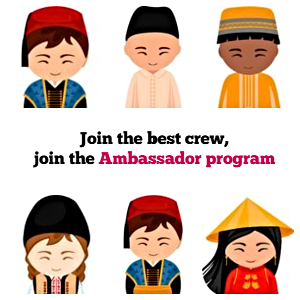 By becoming our Ambassador, you will not only meet new people from all across the world but will also meet some that are next to you, maybe just a couple of streets away. You will make reports, promote, resteem, translate, guide people in the creation of projects and help them on our discord. You will be a part of the best crowdfunding platform there is, one that has love at its core. To find out how to join, read our post about the Ambassador program:
Ambassador recruitment process has evolved


First year numbers:
292 founders and $94,177 funds raised!
To help the founders with their projects, we have always been (and will continue to be) available in our discord channel and on social media. There are 3 major ways in which we are helping; education, promotion, and contests.
Different contests and ONE QUIZ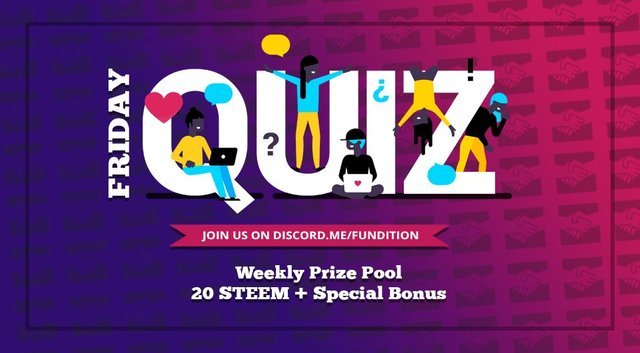 For 21 Fridays so far, our quiz has been a source of fun and an opportunity to earn some great prizes. It is a ChronoQuiz and you have 20 minutes to fill in your points as much as possible and maybe win some of the prizes. (First: 10 STEEM, Second: 7 STEEM, Third : 3 STEEM). In addition to their gain, each of the three winners can choose a project that will get a small support from Fundition. In case you are a Founder, you can not choose your own project as Fundition always incentivize collaboration. To learn more details about it, read our lates Quiz post
Fundition presents: What the Quiz 13 April 2019
Promotional activities...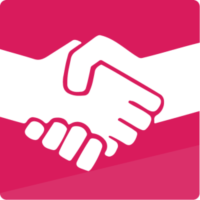 Sharing is caring and we at Fundition strongly believe that promoting projects is important. That is why we usually write two posts on steemit a week about different projects where we tell you something about them and give you reasons why you should support them. We also promote projects on every social media that Fundition is present on and are in that way bringing more potential Backers to founders and more potential users to steem.
Educating you on how to be even better...
We are regular when it comes to our educational posts and have them at least once a week. With 30 of them so far, we are trying to help you to become crowdfunding experts and those who have been reading them have been showing amazing progress and success with their projects. You can find our educational posts on discord or by scrolling through our steemit feed. You will learn everything from what crowdfunding is and how to create a project to specific things about different types of projects, pre-campaign, social-media, psychology, Backers and marketing tips. Here are some of the titles that we have covered so far: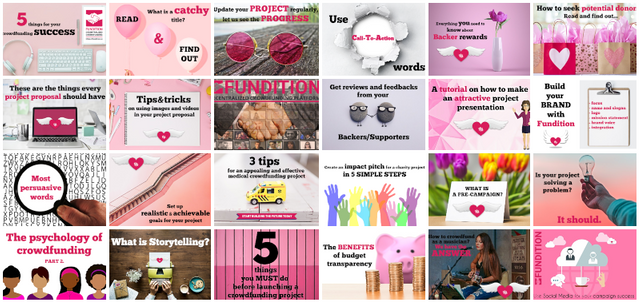 "Education is our passport to the future, for tomorrow belongs to the people who prepare for it today."
― Malcolm X
No, that is not all...
We are in constant contact with founders. Talking, helping, advising and doing everything we can to ensure your projects becomes successful. On the other hand, we are in contact with Backers too and want to promote their generosity so we interview one of them every week and try to motivate you to become one of our next top donors. Here is how a special edition of our Donor Wednesday looked like: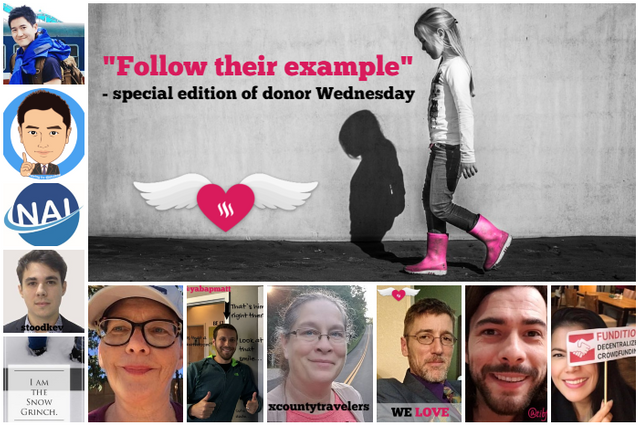 15 amazing and generous people have been our top donors and biggest Backers so far and we would like to take this opportunity to thank them again for all the love they have given to various projects on Fundition. Thank you:
@tibfox
,
@yabapmatt
,
@yasu24
,
@SirCork
,
@newageinv
,
@siamcat
,
@xcountytravelers
,
@stoodkev
,
@mariannewest
,
@project7
,
@dreemsteem
,
@tamito0201
,
@thecryptodrive
,
@r2cornell
,
@prc
. They have recognized both the need and the effort of founders and opened their wallets and their hearts. Follow their example.
Nope, still not done...
Our platform
fundition.io
has been growing and is constantly evolving too. You can read all about us there, from general information to our purple-paper. That is the place where you create your projects and support those from others, a place where you are building a future today. It is also a place where you get rewarded for logging in. Yes, you have read that correctly. We have a special daily chest that you can open once every 24 hours and receive a prize in steem that will be transferred to your wallet. Here is how it looked like when Santa came to visit it: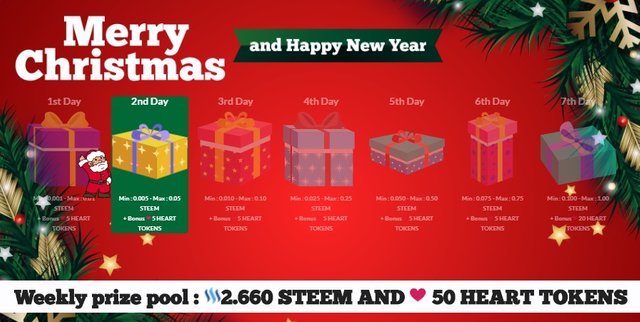 There is no Santa anymore but there are gifts for you there that you can collect every day you log into Funditio.io. Once you are there, why not use that opportunity to support some amazing projects that need your help?


The delegation from steemit.inc pushed us to work even harder on improving fundition.io beyond anything else. We are grateful to
@ned
and everyone involved with steemit who recognized our mission and effort to use the blockchain technology to create a better future for everyone. There is still so much more to come but before we get to that, it is important to stop for a moment and not only recognize all the support that we have received but also to feel an extensive amount of gratitude towards people who enabled it. From big to small delegations, from big to small donations and from big to small promotional activities, we value and respect all of you.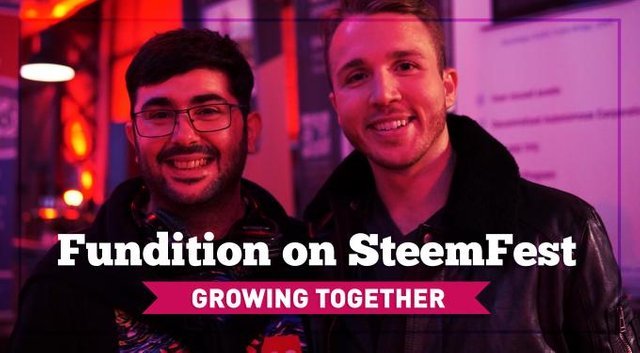 Fundition is the first (and as we know still THE ONLY) crowdfunding platform built on the blockchain. In comparison with other platforms, there are no fees and founders receive all the funds they collect. As a Backer, you can donate to projects with fiat currencies using PayPal, steem from your steemit wallet, or with other cryptocurrencies from your wallets. We are not only crypto friendly but crypto powered and there is nothing in the world like Fundition. No matter what you are creating, from new technology to art or charity, Fundition is the place for you.

With our educational texts that are completely free and provide knowledge that you would pay in great amounts in any other place, we are helping you. With our support and live assistance, we are helping you. For both Founders and Backers, we are always there for you and will stay on every step of your journey to success. The best of you, we will reward additionally in our Fundition Fund Program that you can read all about by simply clicking on the image below.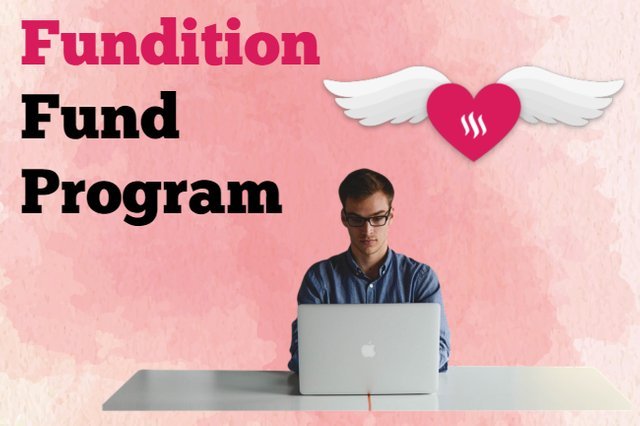 Knowledge without experience is only philosophy and experience without knowledge is ignorance, really. Our mission is to get people to move from thinking to doing, from being a victim to being a creator of their life. Understanding, evolving, doing, changing. There is only one constant thing in our Universe and that is the change itself. Once you stop changing and evolving, you start dying and we are very much alive and kicking. Of course, the word FUN in Fundition is there for a reason. That is the future we are building and the way we are building it, a happy and fun one.
Creating a brand new world...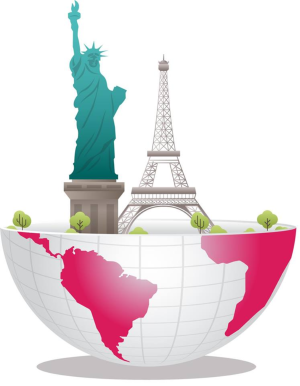 We had projects on Fundition from almost all continents, still waiting for Antartica 😂 but we have a feeling that will be one long wait. We will integrate the heart token once SMT will be launched and there is a huge update coming soon that is still in the works. We can not tell you much about it yet because it would spoil the surprise. As a spoiler, we can say that a better categorization with a special place for gaming and art is coming but only because you have twisted our arm. Fundition is an impressive tool and a bridge between the worlds of crypto and fiat. It is integrating crypto into every part of human life and enabling artists to produce art, developers to create new technology and helping those in need all around the world through charity projects.
Our first year has been truly amazing and we will continue working hard on becoming even better and creating a magnificent future together with all of you. Thank you for being with us in our first year. We are looking forward to our joined future.
"The future depends on what you do today."
― Mahatma Gandhi

Start Building the Future Today with:

Join a community with heart based giving at its core