Hello there friends and crowdfunding enthusiasts. Are you all enjoying your summer? It is still going on strong and we hope you are safe from the heat and drinking plenty of fluids. Do not forget to stay hydrated and do not forget how there are parts of our planet where people are in a struggle to find drinkable water so head over to Fundition and check out some charitable projects. Support them as much as you can and help a fellow human being in need. You can not expect support for your project if you do not support others. Sharing is caring. Care through Fundition just like we will care for you and remind you of a crucial thing in your crowdfunding journey.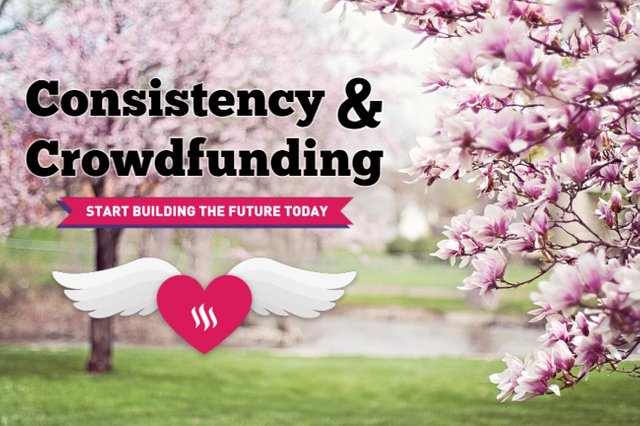 CCO image, Pixabay, author: JillWellington, adapted for Fundition
Today we will talk a little about your ego and your competition in that crowdfunding sky in which you are not the only star that shines bright. What kind of a star are you, anyway? Are you just a flicker of light that made its appearance and disappeared for good or will your light shine bright tomorrow just like it did a week ago? This is where your ego comes in because you need to be realistic and observe things from the right perspective. You are not as special as you think you are.


It may seem harsh to say something like that, we know, and we assure you that to us, you are special. That, however, does not stand for the rest of the world. To others, especially those who do not know you, you are just another person with an idea. That idea may be about anything and as much as you may see it as revolutionary, chances are that others may need some persuasion on that front. Your idea just might be as revolutionary as you claim and it might change the world for the better but guess what, how will it change the world if no one knows about it?
Control your ego…
When you create your crowdfunding project and start your crowdfunding campaign, your enthusiasm should be in its place but it should also be realistic. You may have the next best thing the humanity needs but that humanity has a life too. This means that simply creating a project and leaving it without any further work put into it will not get you to succeed. People are busy and people need more from you than just a project. They need YOU. They need to hear about news, updates, events, changes and they need to hear it as often as possible. Why? Because you are just not that special. You are not as special to people as their own family, friends, work, house, dog, grandma with a bad hip, a daughter trying to go to a nice school, paying the bills, reading the news etc. People have their lives and in those lives, your project is just another thing they will see on one of their monitors. If you want them to notice you, remind them you are there. Remind them of how special you are. If people do not know your project exists, how will they support it? Crowdfunding campaign does not mean simply creating a project. That is the biggest mistake you can make.


There are many projects on Fundition platform in various topics, from technology and entertainments all the way to charity. When a person comes to Fundition in a search of which project to support, be sure that they will check out how many updates have been posted about it. People will look in that news tab of your project to find out what have you been up to. What will they find and will they find anything at all? In that sky filled with stars, will someone notice yours? Keep in mind that social media is your friend and that it should divert people to Fundition and to a specific place where people can support you. Promote your project often and stand out so people can notice you.

You need to have consistency with updates, promotions (social networks promotion), etc. You can not just launch the project and leave it. People will not notice you and even if they do, you will soon be forgotten. Create regular news and updates, events, talks, newsletters, promotions and do not forget that consistency is the key. Do not allow people to forget about you and your project. Good luck!

Spread your love with:

Join a community with heart based giving at its core