We are happy to announce that the planting of the trees has officially started. You still have time to support this important project and help us save the Earth and humankind by planting the trees in Kenya and providing much-needed oxygen to this planet. Are you ready to see how the project is going and read some news about it? Let's get started then!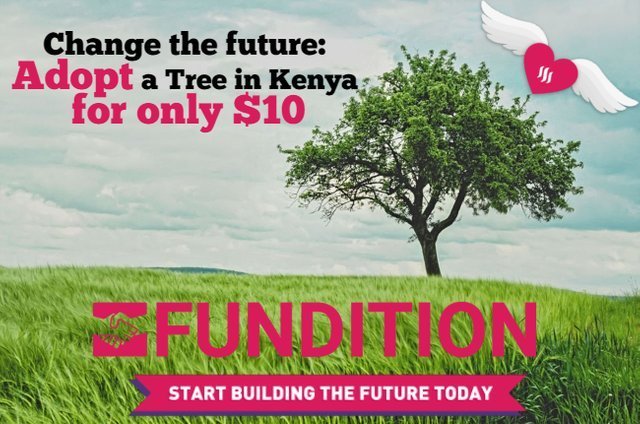 Here is a little reminder; for as little as $10 you can have your very own tree in Kenja, it will even have your name tag on it. It only takes $10 for planting and taking care of the tree but you are more comfortable with a lesser amount, you are free to donate as much as you want. Every penny counts and will be greatly appreciated so be sure to head over to Fundition and support the project now.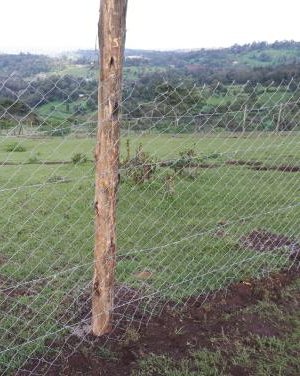 In our last update, we have told you how the land has been secured. The government of Kenya has provided free land on which the trees could be planted so we were able to proceed with our plans and put them to motion. The land had to be cleared first and the fence needed to be placed around it. We had to dig up the holes for the posts and secure the fence in place. Once that was done, name tags of our Backers were prepared and some additional promotional material. Everything was ready for the trees to get planted.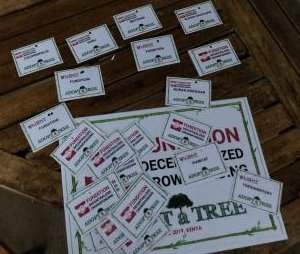 There is a Backer reward that you can choose (and many already did) which gets you your very own tree with your name tag on it for $10. You are adopting a tree for that amount and can still take that opportunity. More than 20 trees have their official adopters and if you want to help that number raise all you need to do is donate so visit Fundition today.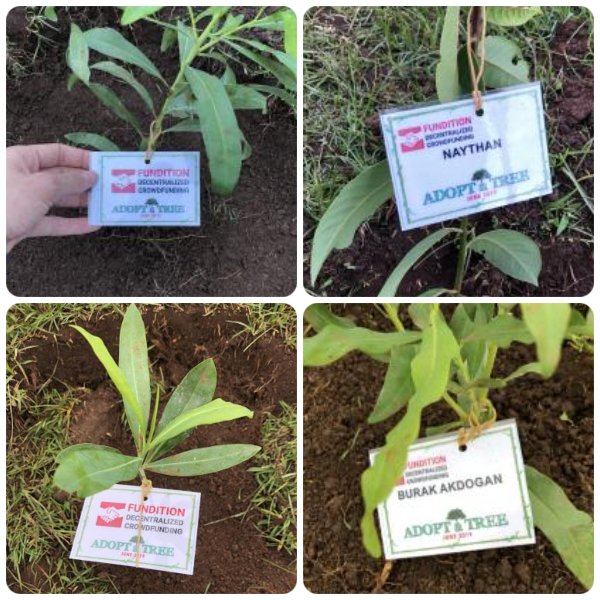 Trees that already have their adopter are carrying the name tag of that person while those which are still waiting for someone to adopt them have the Fundition tag which will be replaced as soon as someone adopts them.


When the first day of planting arrived, everyone was excited to get started with digging the holes, preparing the soil and putting the trees in. The weather was nice and warm with clouds on the horizon which indicated rain and some lovely water to our newly planted trees. Everyone was smiling and having a really good time. The day was absolutely amazing and here are some photos to show you just how much fun we had.

This project is very important to us, trees and our planet are very important to us. Futureshock has decided to make a huge donation and see this project shine. We have donated $150 and made sure that 15 more trees will be planted. To support this project and follow our example, visit it on Fundition by simply clicking here : Adopt a tree. We are looking forward to your donation and are grateful for your help. Let's change the world together!
Spread your love with:

Join a community with heart based giving at its core