Welcome to another update on our project
Change the future: Adopt a Tree in Kenya
where we will not only present you with the news and what has been going on but also remind you to open your hearts and support this important project. Why is it important? You do like to breathe, don't you? Did you know that you need trees for that? :)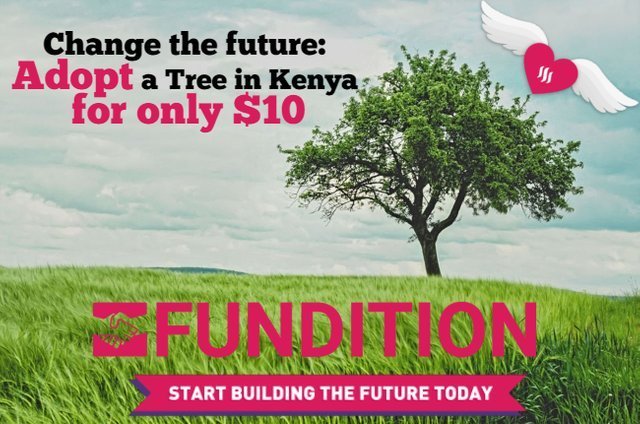 For as little as $10 you can have your very own tree in Kenya. That amount will cover the cost of planting and taking care of one tree and you can be a proud donator to not only this project but to the health state of this entire planet. How amazing does that sound? You can consider yourself to be one of the savers of humanity and planet Earth. If for any reason you are not comfortable with that amount, donate as little or as much as you want. Every little bit helps and that is what crowdfunding is all about, right? :)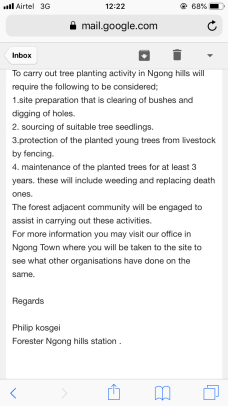 The government of Kenya has granted land for this project to use and plant trees on it. It is a lovely piece of nature that will soon have a lot of trees on it. We are looking forward to moving to the stage where new trees will be planted and seeing them grow. To be able to do that we need your help so open your hearts and visit this project on Fundition. Become a supporter or a Backer and join us on our mission to change the world for the better. Here is how the land looks like now, remember it because it will soon change and become much greener and hopefully have a forest on it.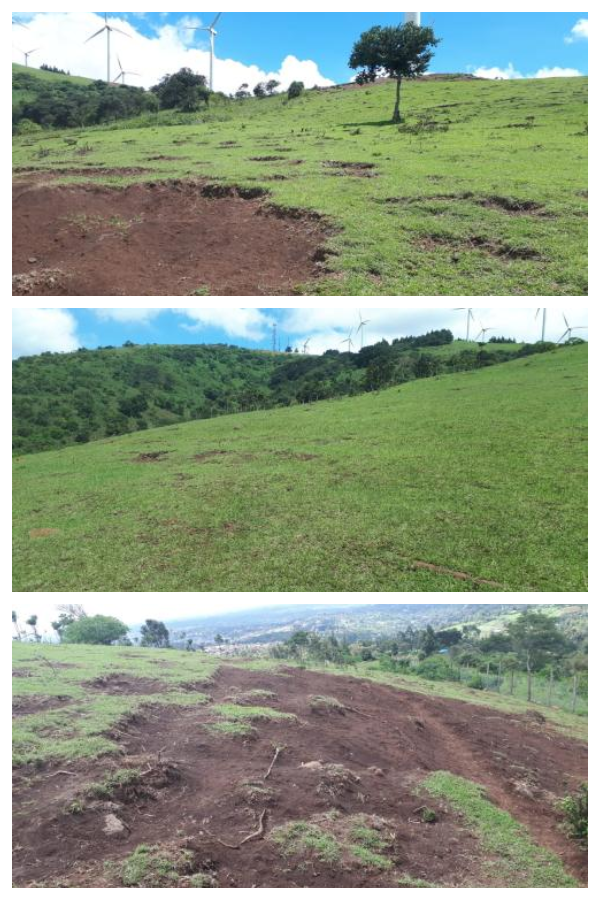 After talking with our professional 'Fundi', we learned that the initial work will take 5 days and 4 men:
• Day 1- Site preparation that is clearing of bushes and digging of holes
• Day 2- Transporting materials (cement, sand, ballast, chain link, barbed wires, and nails,) electing posts and grounding them.
• Day 3- Watering the concrete on posts, electing the barbed wire and chain link.
• Day 4- Electing chain link and Barbed wire and preparing a small entrance gate.
• Day 5 - Digging holes (electing banner if any)
To support this project visit it on Fundition by simply clicking here : Adopt a tree. We are looking forward to your donation and are grateful for your help. Let's change the world together!

Spread your love with:

Join a community with heart based giving at its core