Hello my Dearest Foodies,
🌈Welcome to Fruits and Veggies Monday, the contest where rain or shine we are still guaranteed a rainbow of beautiful fruits and veggies!🌈
Happy Monday! I hope you are ready for another challenge of our FRUITS AND VEGGIES MONDAY CONTEST!!! It's been another successful round last week full of outstanding entries. It was very challenging choosing the winners, but somehow I managed, lol.
I decided that from now on I will be adding the winners to our MONDAY ANNOUNCEMENT instead of posting it in comment section of each winner. Since I decided redesign and organized my recipe blog, I will be quite busy and I will not have as much time for commenting in general. Of course I always upvote, repost and choose the weekly winners. Besides, I am anxious to see what you have ready for us at time!
CONGRATULATIONS TO last week WINNERS!!!
1st PRIZE @hangin 5 Steem
2nd @heart-to-heart 3 Stemm
3rd @proanima 2 Steem
BONUS @gingbabida 1 Steem
Thank you so much and I am waiting with anticipation to see what have you prepared for us this week 🍒 🍌🍑🌿🍍🍓🍇
Big thanks to everyone for their contribution! @naturalmedicine, @vegansofsteemit, @barbara-orenya, the wonderful artist and creator of the lovely Wonkies and all the generous curators 🍒 🍌🍑🌿🍍🍓🍇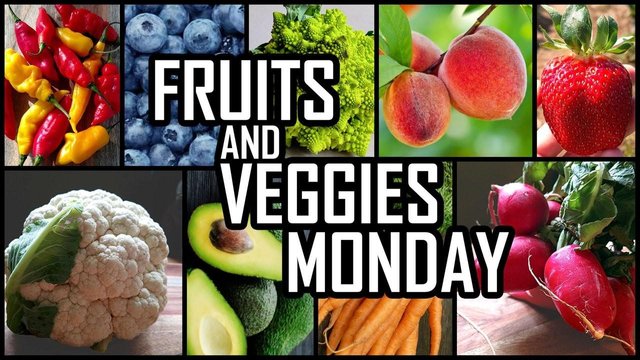 THE PRIZES ARE:
1st PRIZE 5 Steem from @lenasveganliving
2nd PRIZE 3 Steem from @plantstoplanks
3rd PRIZE 2 Steem from @vegansofsteemit
Bonus Prize 1 Steem from @naturalmedicine
THE RULES ARE:
FRUITS & VEGGIES MONDAY by @lenasveganliving
ALL ANIMAL PRODUCTS ARE PROHIBITED:
DAIRY, EGGS, FISH, SEAFOOD, MEAT
• Take and post at least 3 photos of fruits and vegetables. (It can be variety or just one kind from the garden, supermarket or anywhere you wish, PLANT BASED/VEGAN RECIPES ARE WELCOMED).
• One entry only!!!
• PLEASE MAKE SURE THE ENTRY IS 100% ORIGINAL CONTENT!!! (images and text)
• Text must be at least 100 words.
• Use hashtag #fruitsandveggiesmonday
• Mention the creator @lenasveganliving and the title FRUITS AND VEGGIES MONDAY
• Make sure you post your entry no later than Tuesday morning Toronto time.
For additional details on posting, check out the Cheat Sheet by @plantstoplanks
THANK YOU I LOOK FORWARD TO SEE YOUR WONDERFUL ENTRIES!
FOR RECIPES PLEASE VISIT MY Lena's Vegan Living Blog