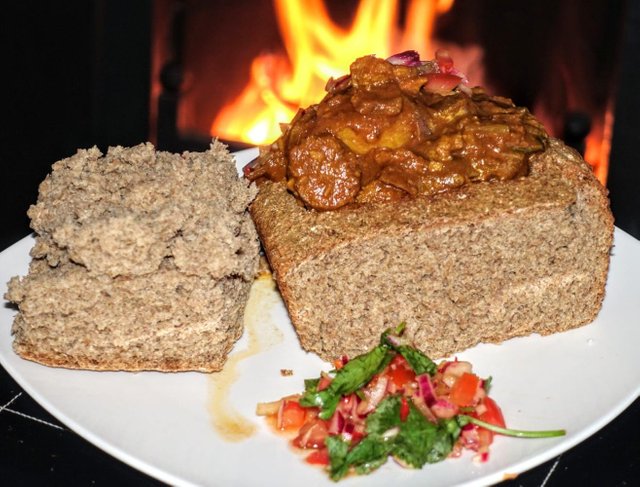 Hey everyone happy fruitsandveggiesmonday! This is my entry to fruitsandveggiesmonday with @lenasveganliving and @plantstoplanks. Basically I took some vegan sausages and made a curry and stuffed it in some bread that I made. First I made some dough and got the bread going.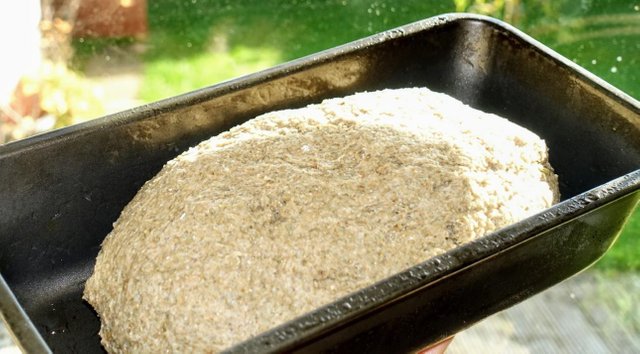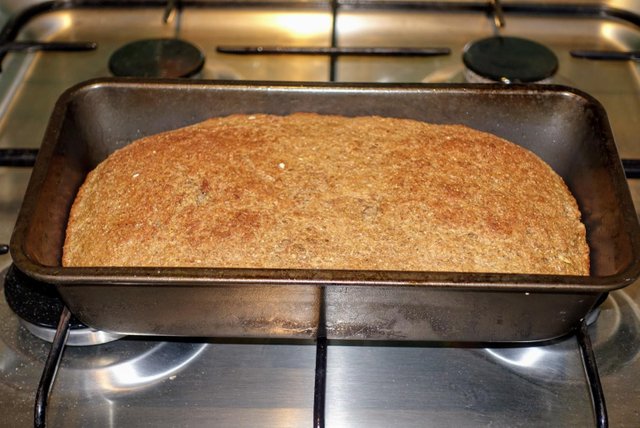 Then lightly oil the pan with fennel seeds and mustard seeds, and sausage.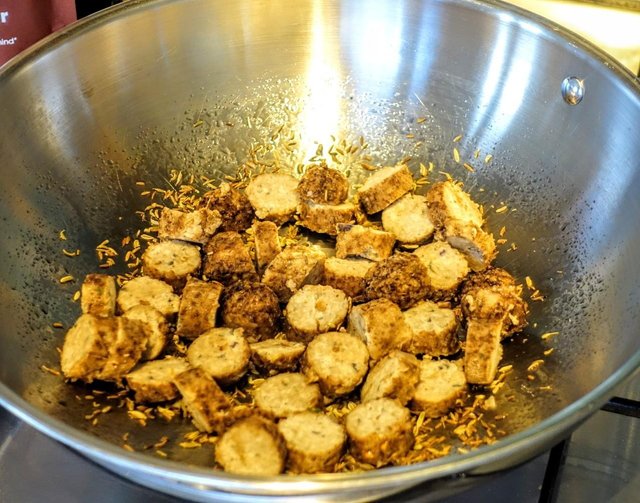 Then some onions, garlic, chilli and ginger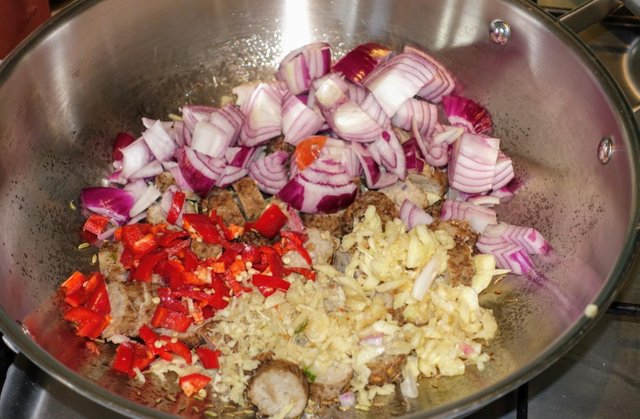 With some curry powder and garam masala and soy sause.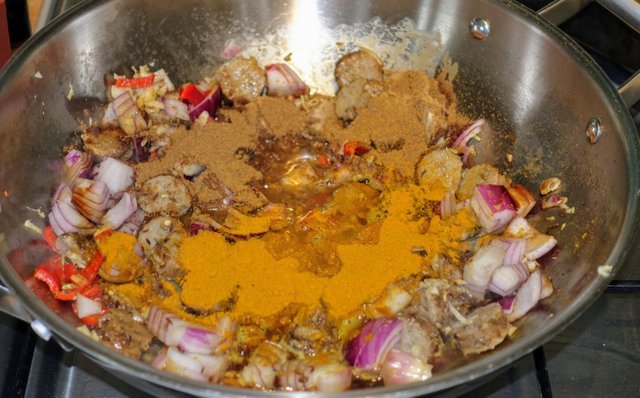 A little tomato pure and some water.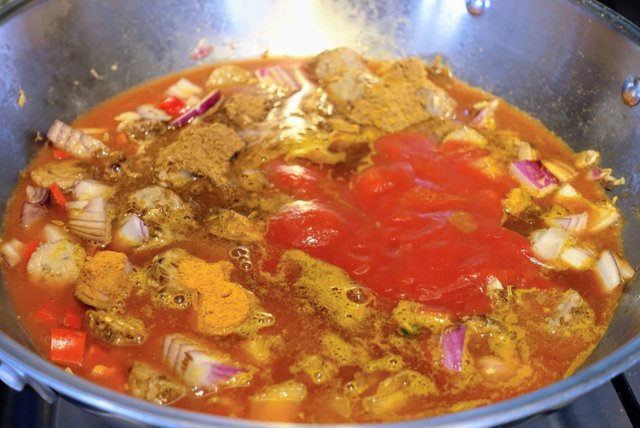 And potatoes of course.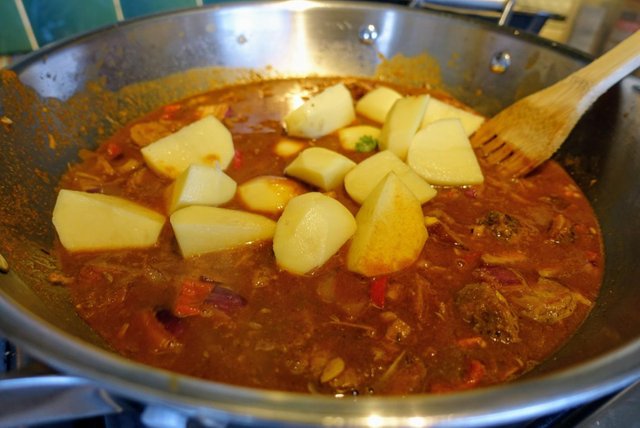 At the same time I made some shambles.
Onions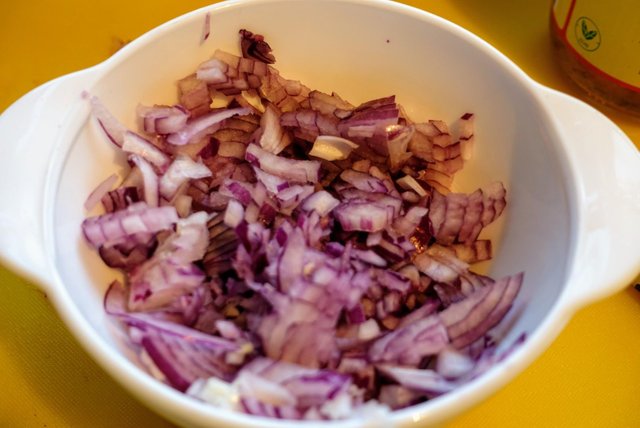 Chillies.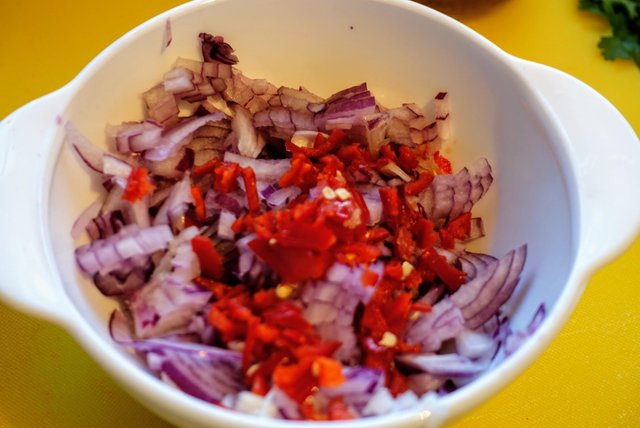 Tomatoe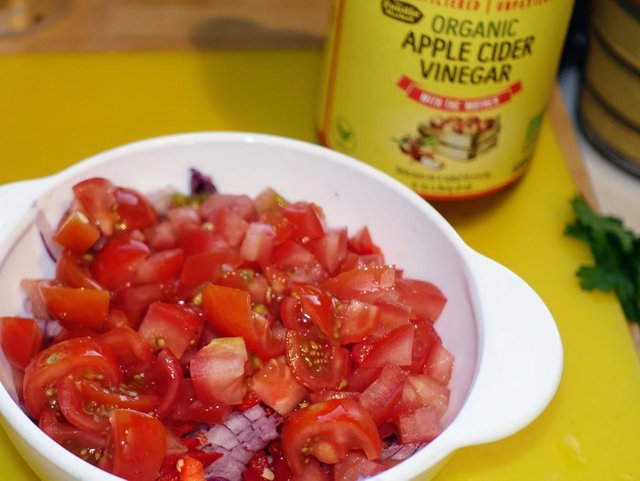 Vinegar and fresh coriander with a pinch of curry powder.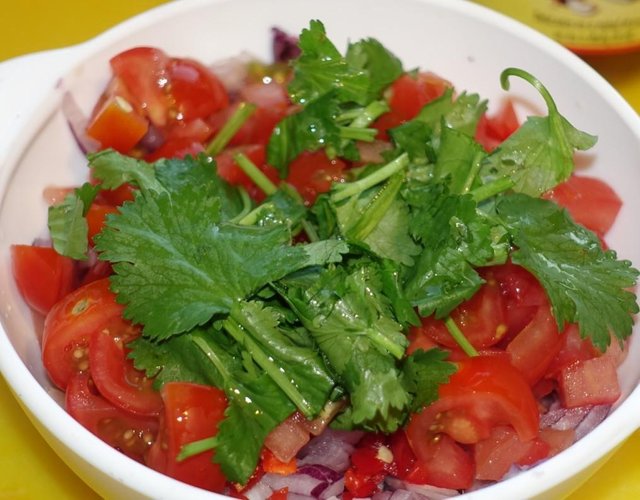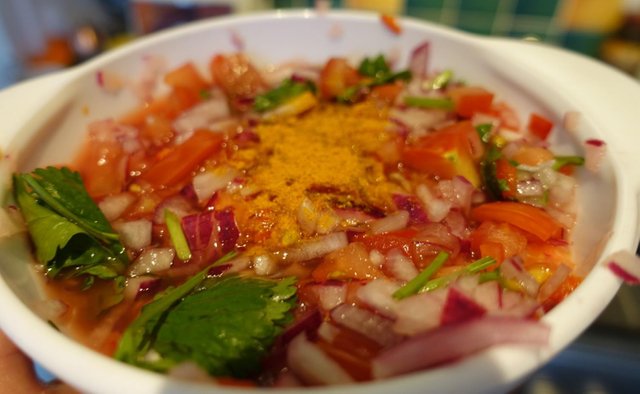 Altogether it makes an awesome meal. Thanks for checking it out.