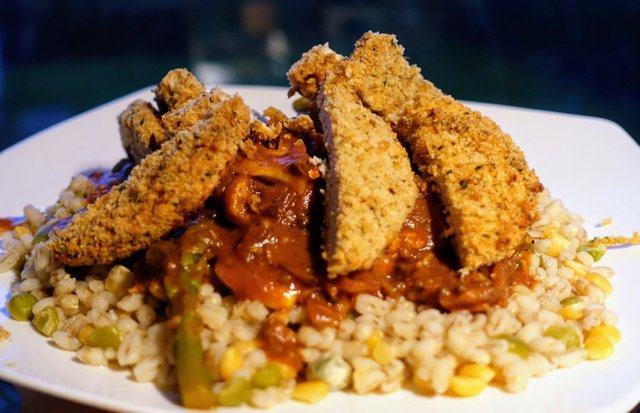 Happy fruitsandveggiesmonday everyone! I have made a curry for fruitsandveggiesmonday with @lenasveganliving, it is made with cauliflower and asparagus, and instead of rice I used broth mix, nice and crunchy, as well as grilling some vegan quorn burgers to go with it 😋.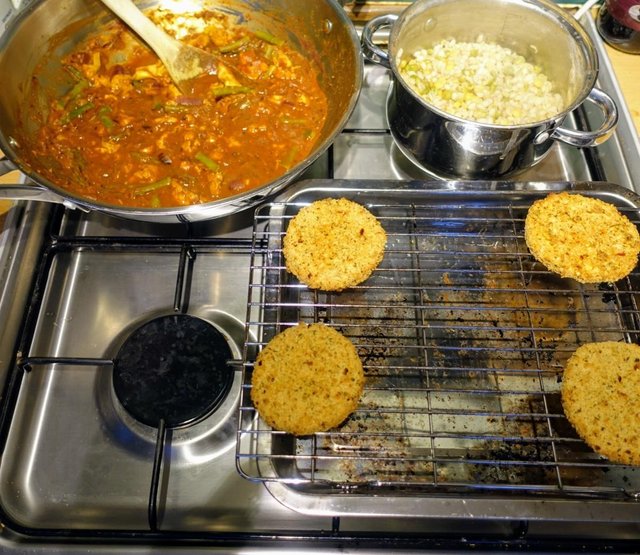 Yip you guessed it a quick fix after having a long day at work.
To make the curry I lightly oil the pan and sprinkle mustard seeds and cumin seeds.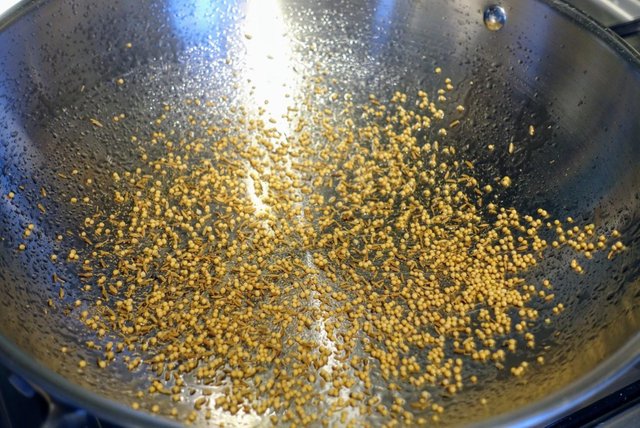 Then onions, asparagus and cauliflower.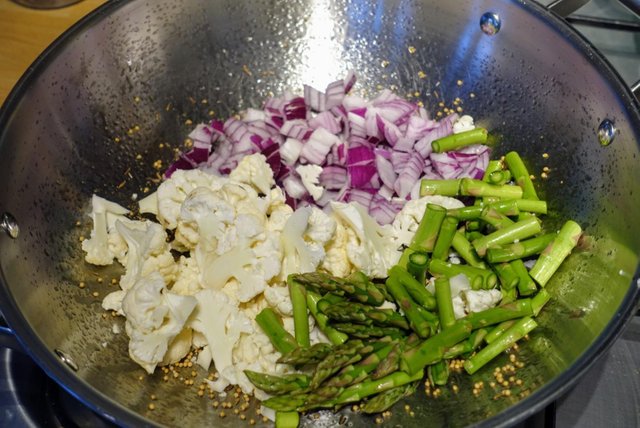 Then two teaspoons of curry powder and garam masala, and a pinch of ground cloves, salt and allspice, grated up some garlic and ginger.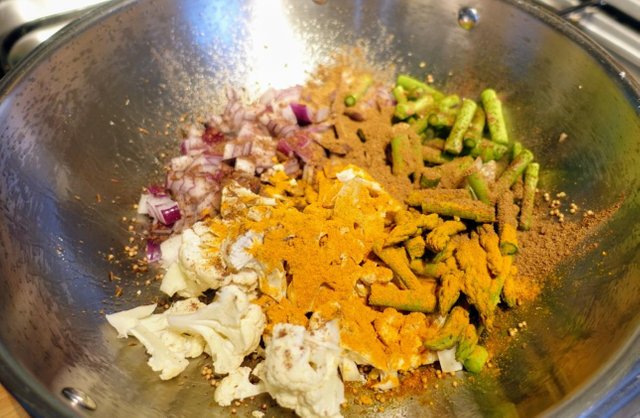 Then a little water and liquidised tomatoes.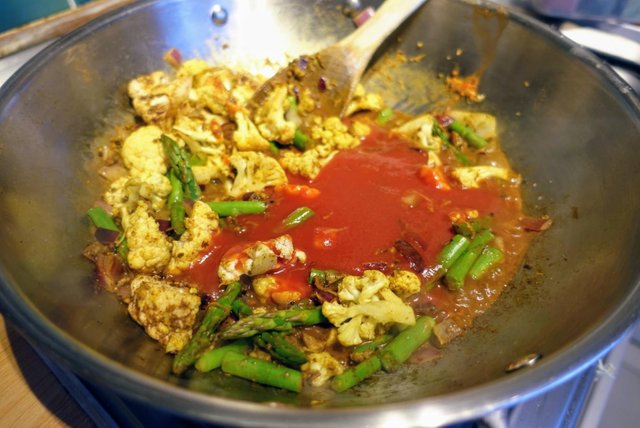 And left to simmer until cauliflower is cooked.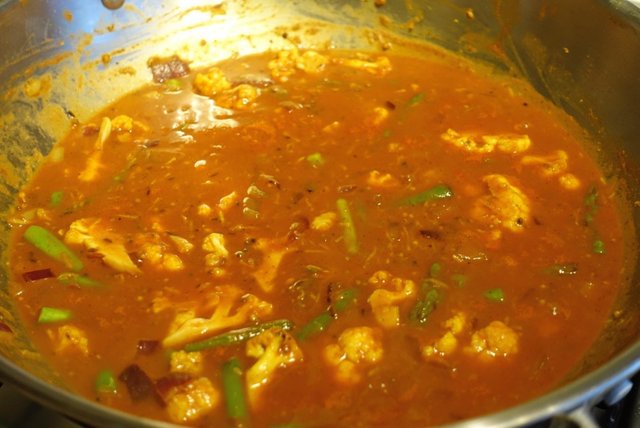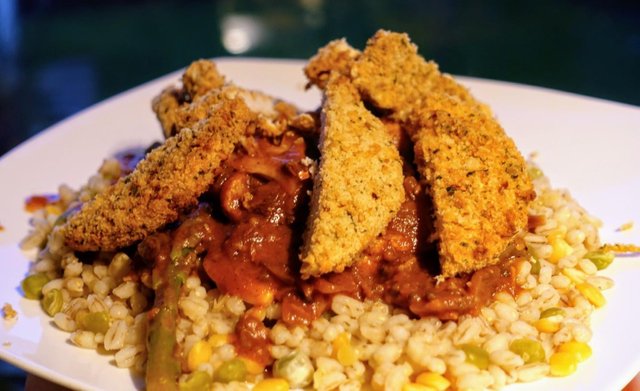 Thanks for checking out my post, toodles.