Girls fun is always special and once in a way it is good to catch up with your girl gang and have some fun. My girls are my power, when we meet we have loads of fun and talk about almost anything and everything. We have been connected with each other since more than 20 years and we are very closely bonded. We met each other when we were all very young in our 20s and now we are all in 40s. It feels so good to have these kind of lifelong bonds, we kind of grow with each other. Friendship is a very special relationship and nothing can replace a good friend. I am blessed to have many good friends in my life. In my case, my family is very small and everyone is away from me living in other cities, so most of my life I have spent being around with my friends. In good and bad times they have been there for me and I cherish all the moments spent with them.
Life would be so dull without these special moments spent with our friends. There is so much joy and cheer with their presence. From everyone, I was the one who got married very early and had a child also at an early age, so my son is the eldest. The rest got married much later and their kids are all very young. When my Son was small, he was taken care by all of them. Now their kids are small and I take care of them whenever possible. Nowadays our get togethers look more like kids parties as we are majorly focused on them. They are all very young and need constant attention. But then these are the different phases of life in a women's world.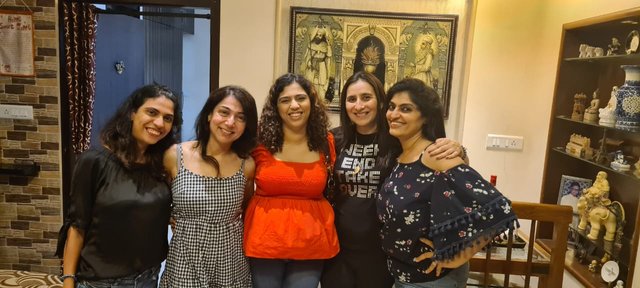 She is my best friend and we have been bonded for more than 25 years now. We met at our first job and our relationship kept growing from there. Later she got married and moved to London. She has come down to India for a few days and I cannot miss this opportunity so I also planned my India visit in this time so that we could be together. We are meeting after 4 years and we are so happy to be with each other after so long.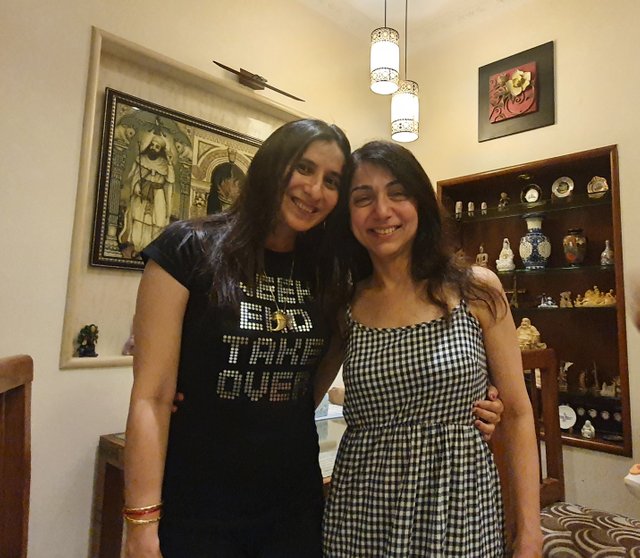 My life is beautiful with all these special people in it. I don't know if they would have not been, specially my best friend, then what life would have been like. Some relations are straight from the heart and they don't need any validations.
We had a wonderful night, hearty laughs remembering the old times, our goof ups in life and the tough times that we sailed through. We had some wine and ordered some Indian food and the time was spent all in joy and laughter.
Thank you for visiting my blog. 👼🏻👼🏻💖💖🌹🌺🌸




"Unlimited Abundance, Blissful Happiness and Unconditional Love"