Homemade Paella. This is our own version of Paella. When it comes to food @sunnylife likes rice a lot. Here is the simple recipe for our Paella.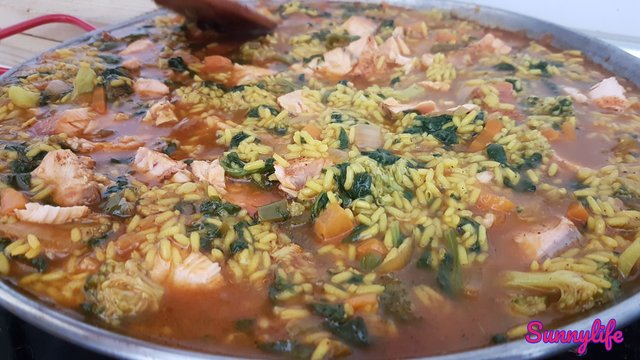 Ingredients:
Garlic
Onions
Rice 1 cup
Spinach
Brocolli
Carrots
mushrooms
Salt
Red/ black pepper
Parsley
Salmon (optional)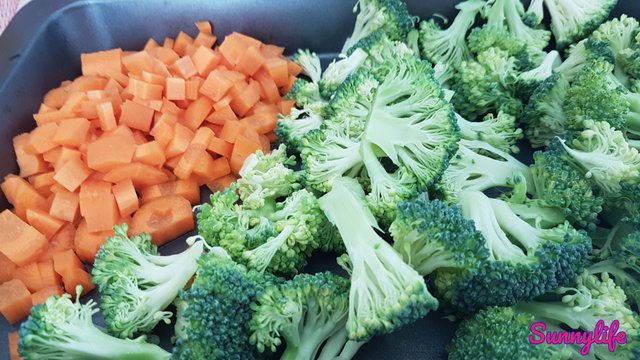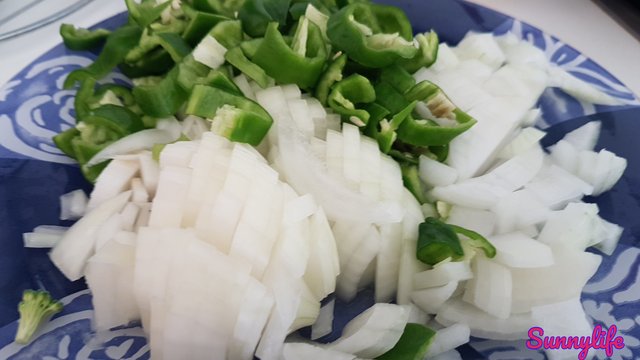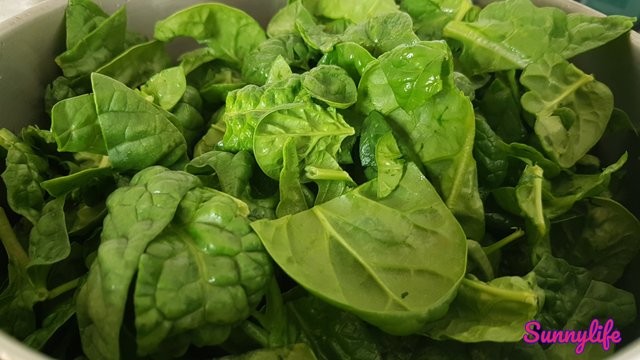 Chop all the vegetables
Soak the rice in water
Saute vegetables
Put herbs
Add spinach
Add a water to keep it moist
When the vegetables are ready, put the rice.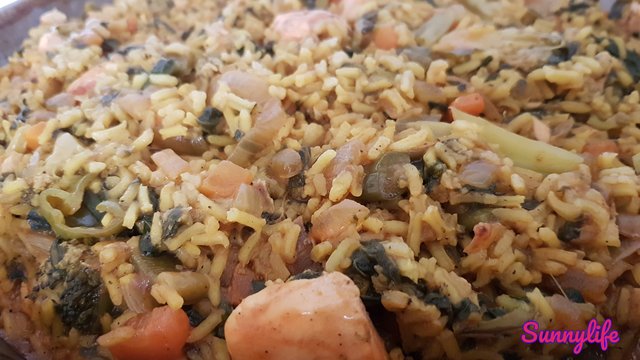 Bake the salmon 20 mins.
Add water if necessary to cook the rice.
When the rice is ready, add the baked salmon in the pan.
You can also put the whole pan in the oven if you want a crunchy Paella, for about 15-30 minutes.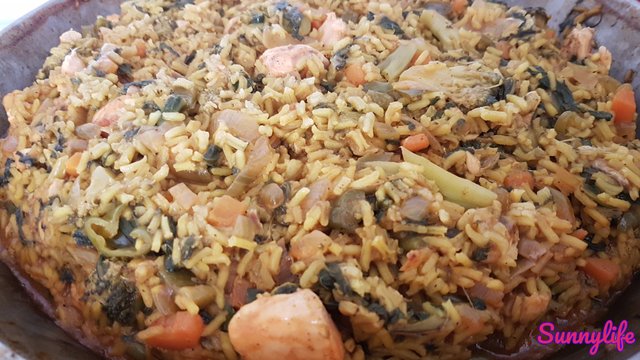 Hope you like this simple paella dish.
Keep shining everyone.
WANT MORE UPVOTES?
Join the @gratefulvibes family curation trail
Info at this link: GV Family Trail
Please continue to support @surpassinggoogle
If you haven't voted your witness yet, vote Terry now!
VOTE @steemgigs >>>https://steemit.com/~witnesses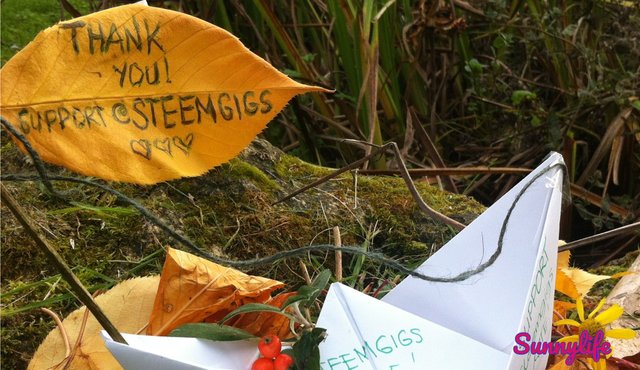 Yours truly,
The village girl @sunnylife in the Ulogian Forest



Yours truly,
The village girl @sunnylife