Hi foodies !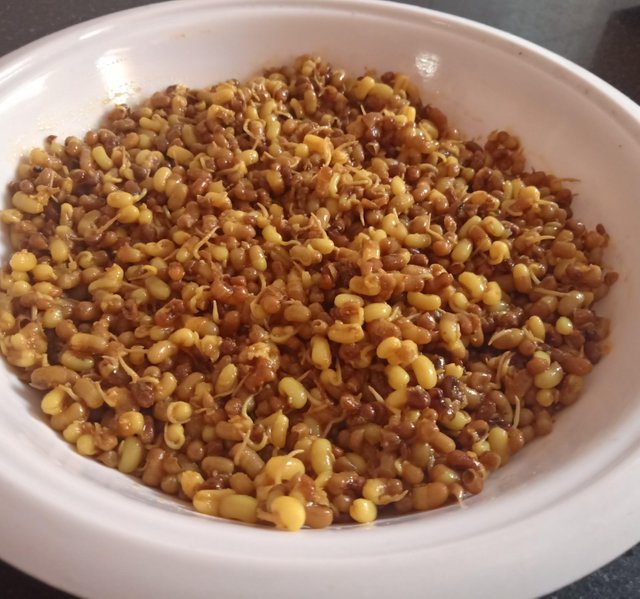 Have any idea what is this?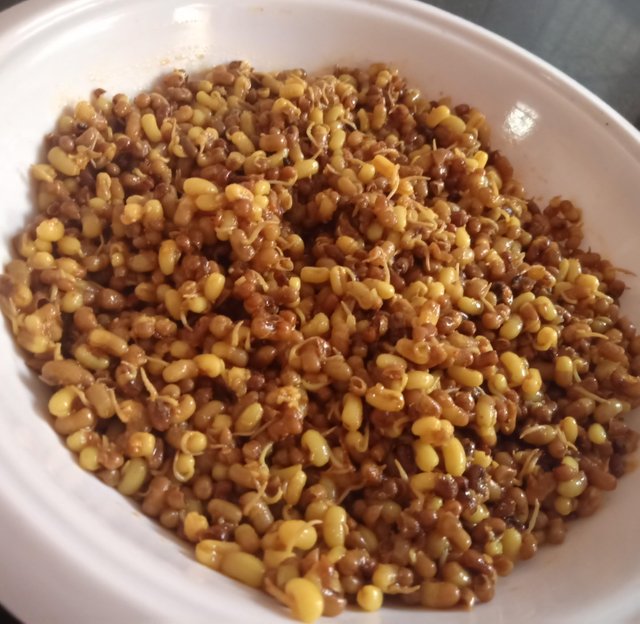 sprouted beans (moth)
A special taste of Rajasthan , rich in protein content, these beans (moth) make a perfect snack or a full meal . This recipe brings the sweet, sour and spicy flavors for a delicious meal. Yum!!
---
Like by almost everyone and can enjoy this recipe many types; dried , Curry or so on.
First we have to soak the beans the night before. They will usually sprout In a day or two.
And can cook as ur wish, simply Cook like other vegetable, or make moth Curry or can add onion and tomato.
I cooked it simply and enjoy with hot wheat chapatis 😋
Taste , love and life