Hello, dear Steemians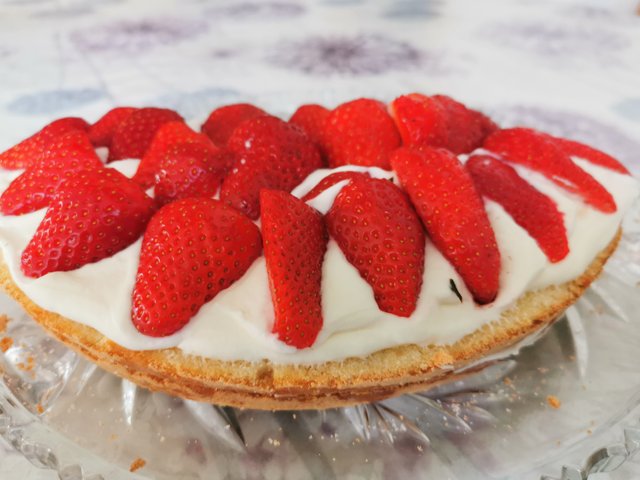 But please with cream
After Saturday's delicious strawberry cake, I still had a cake layer left over.
@w74 had made me curious about his strawberry cake recipe suggestion.
Instead of the vanilla pudding, use a cream and Greek yoghurt mixture, apparently because of the pleasant acidity.
I was more than curious.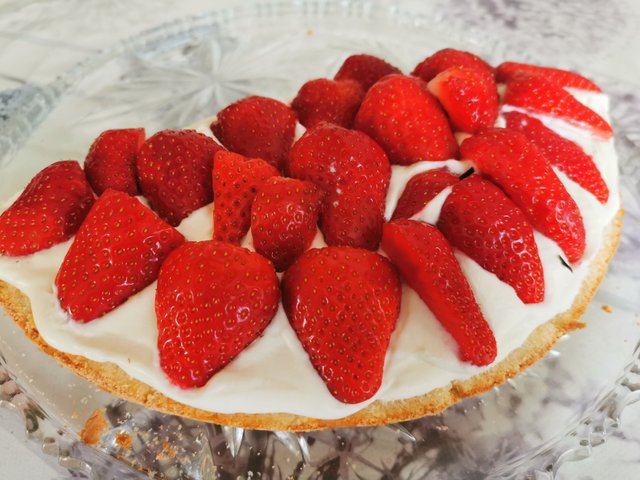 As I stand in front of the fridge, amazed, I see Greek yoghurt and right next to it strawberries from a regional serenade.
What luck, when this is filled up so randomly, sensibly.
So nix down to the freezer and get the cake base.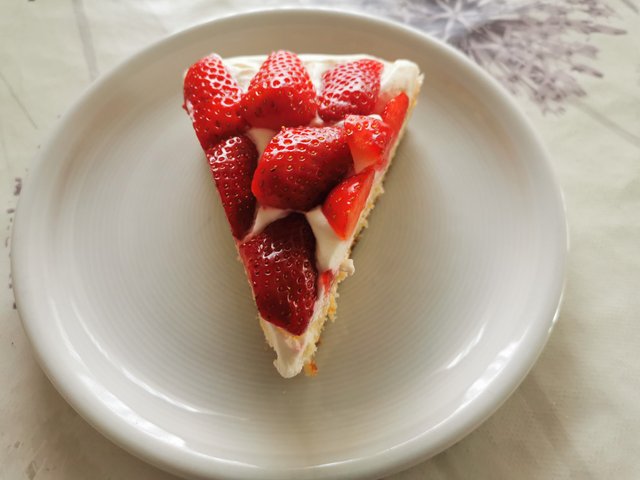 Then quickly whipped a cup of cream with a frivolous 3 spoonfuls of sugar.
When the cream has a good consistency, fold in the yoghurt.
I am not thrifty and use a whole cup.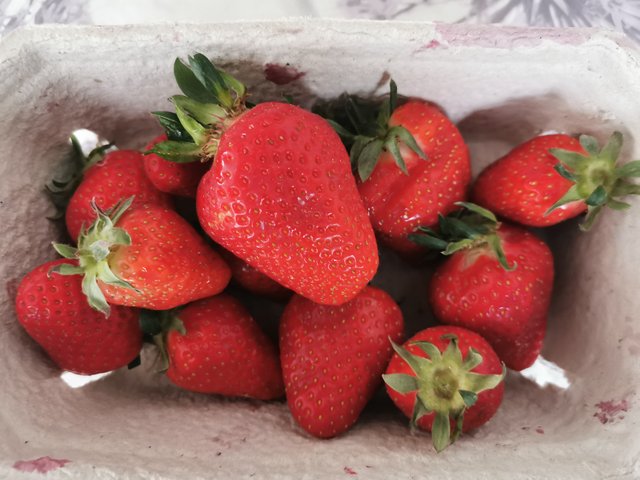 The cake experience is without the cake icing and not quite as sweet with vanilla but still a sour kick of the pouring yoghurt cream , more than highly recommended delicious.
You have even less work to do and I will now continue to work on the optimum ratio of cream to Greek yoghurt, which was perhaps a touch too much yoghurt.
I will make the custard again when the rhubarb is ripe.
Thanks @w74 for the great recipe tip.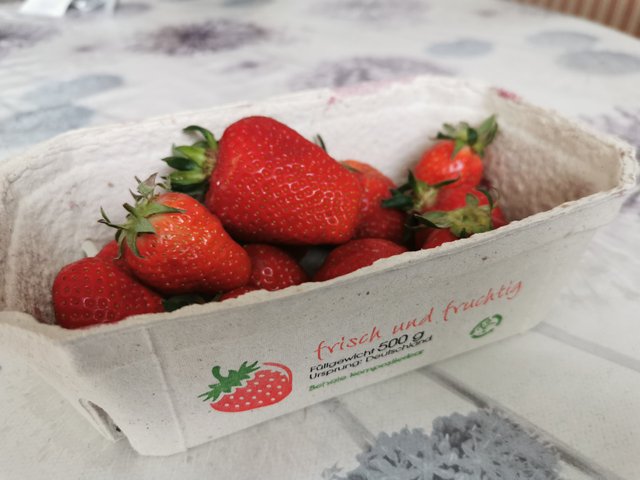 If you want to know what's going on here tomorrow, you should.