hello friends 🙋‍♀️ how are you..?? hope you all are enjoying uptober. Today 'm going to share you an amazing restaurant style dish Butter paneer masala It is the most recipe of every house, thie dish came from north india. As there are various type of paneer curry but today i choose to share simple butter paneer masala because it is most simple n easy to coook recipe. As you all know paneer is made up of milk but if you are vegan than use tofu instead of paneer. Butter Paneer masala is fried cubes of paneer dunked in creamy sweet n spicy gravy it is served with paratha, naan or rice totally depend upon on your choice. Must try at home 'm sure shot you are going to love it.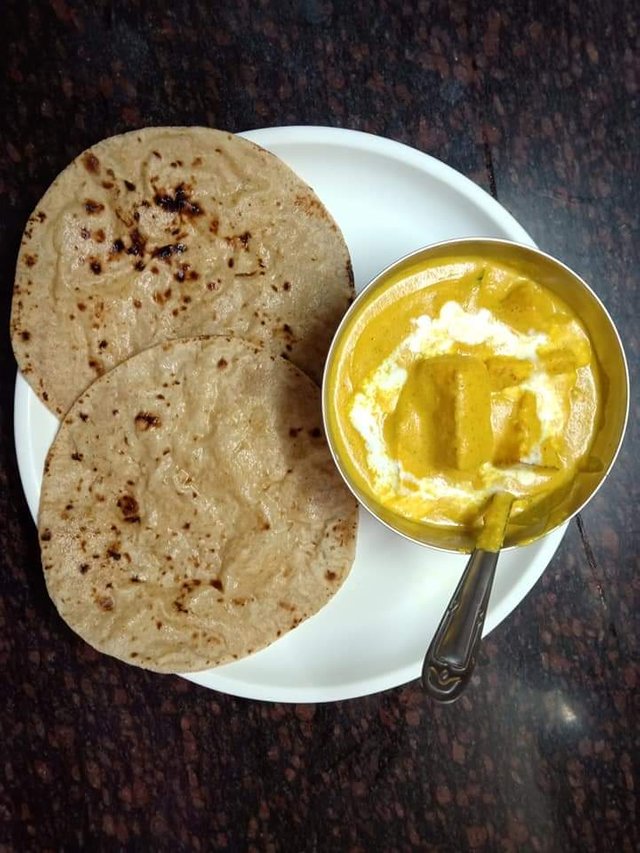 Ingredients For Butter paneer masala
200 to 250 paneer(cheese) or tofu
2 teaspoon butter
2 green cardomons
salt to taste
1 teaspoon of red chilli powder
1 teaspoon of cumin seeds
1 bay leaf
1 teaspoon of turmeric powder
1 teaspoon of coriander powder
12 to 15 cashews nuts
2 diced onion
2 diced tomatoes
2 green green chilli
small pieces of ginger
1 teaspoon of cream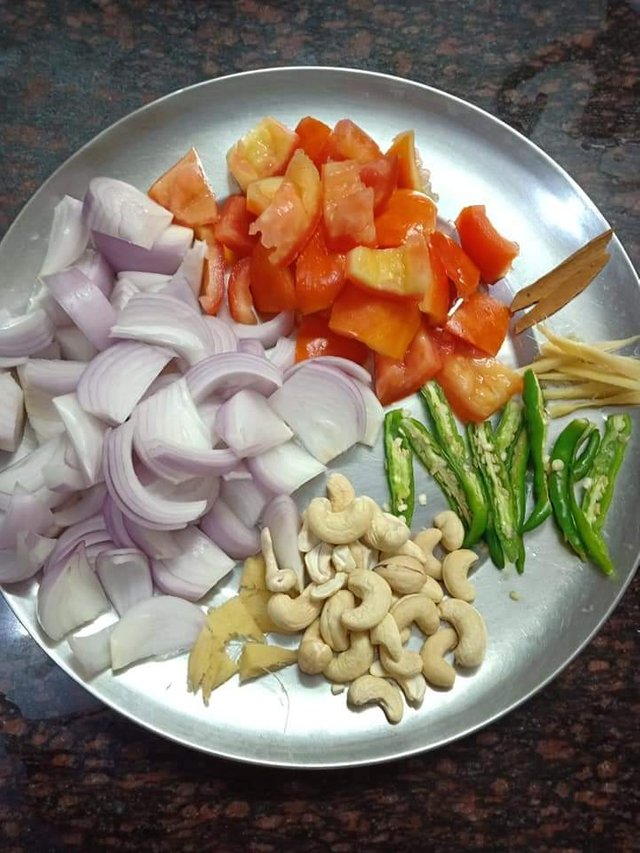 How to make
Step 1 -- if you are readymade paneer then put hot water into bowl dipped the cubes of paneer for 15 to 20 minutes to make them soft.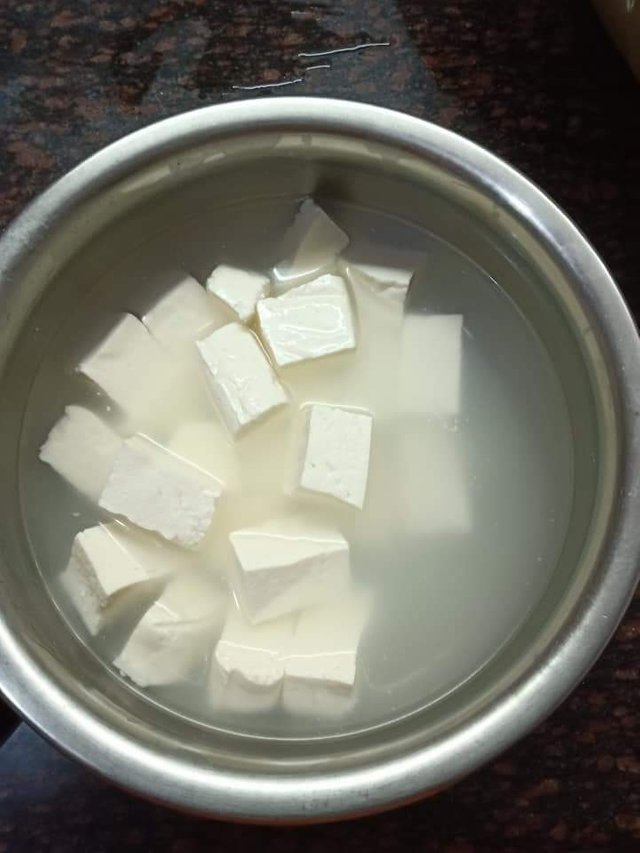 Step 2 -- pour 2 teaspoon butter into hot pan, fried the paneer untill it get golden fried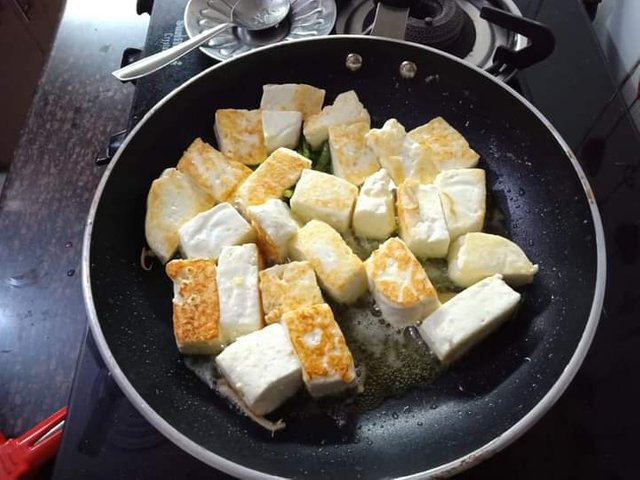 Step 3 -- Into the hotpan add cumin seeds wait unstill it start crackling than ginger, bay leaf, cardamom now add chopped onion fry it till it get golden brown now tomatoes to it.Now add tomatoes n cashew to it. Add salt all the spices. Saute the masala for 5 mins.
Step 4 -- cool this masala completely n add to blender. Add a cup of water blend it well into the smooth puree.
step 5 -- Take a pan pour some oil add cumin seeds, pour your puree into the pan, cover the pan cooked it until gravy get thicker.
step 6 -- Add the cubes of paneer into the gravy cover it for 2 mins.
step 7 -- served your butter paneer masala pour some cream at the top to make it more creamy n tempting.
I severed it with paratha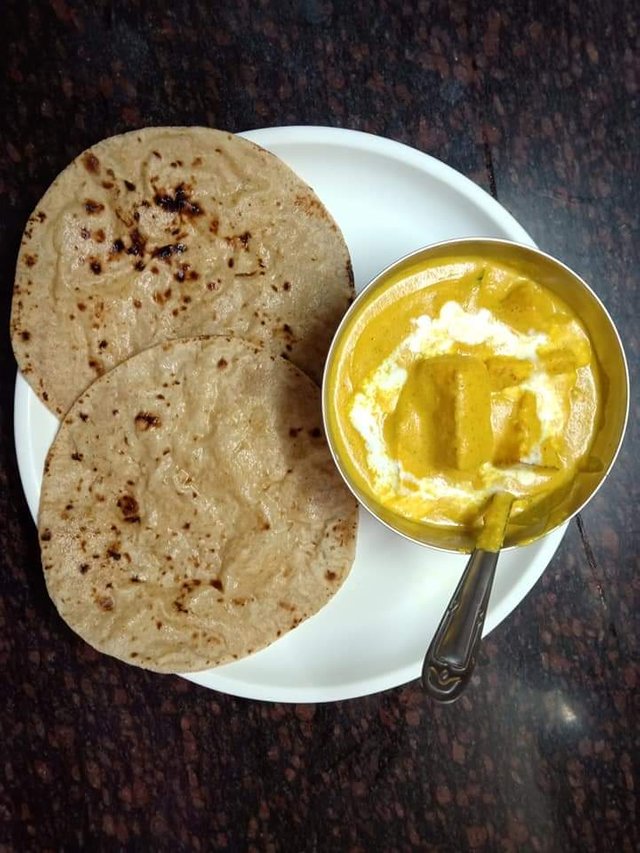 Hope you like my recipe, try it at home n comment me how it is.....
lots of loves from 🇮🇳