Hi Friends,
I like to eat, and I often eat a lot. As I get older, I am finding my metabolism slowing down so I need to work harder to maintain my frame. I am trying to add in some healthy eating - like this salad: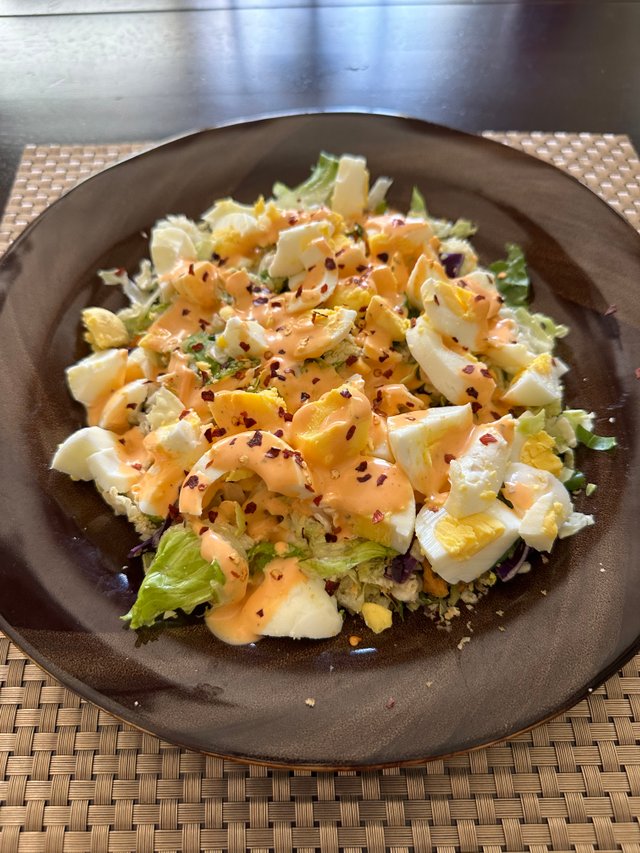 It had three hard boiled eggs on it, so it was still pretty hearty and satisfying. It also tasted good, so that is always a bonus!
Of course, I will certainly offset this healthy eating with beer and ice cream, but hey - need to have balance in life!
Thanks for coming by,
Brian