Good evening friends.
I found another beautiful Zinnia to share with you and it is also an addition to my collection of flowers, here on my blog. I recognized it when I see it because only a few days ago I was posting and researching about this flower. This is one of the most common types of Zinnia. Some people think that this flower could be very helpful to treat depression, If you'd like to read more about this flower, I'd suggest you click in here.
Some people think this flower is very helpful to treat depression,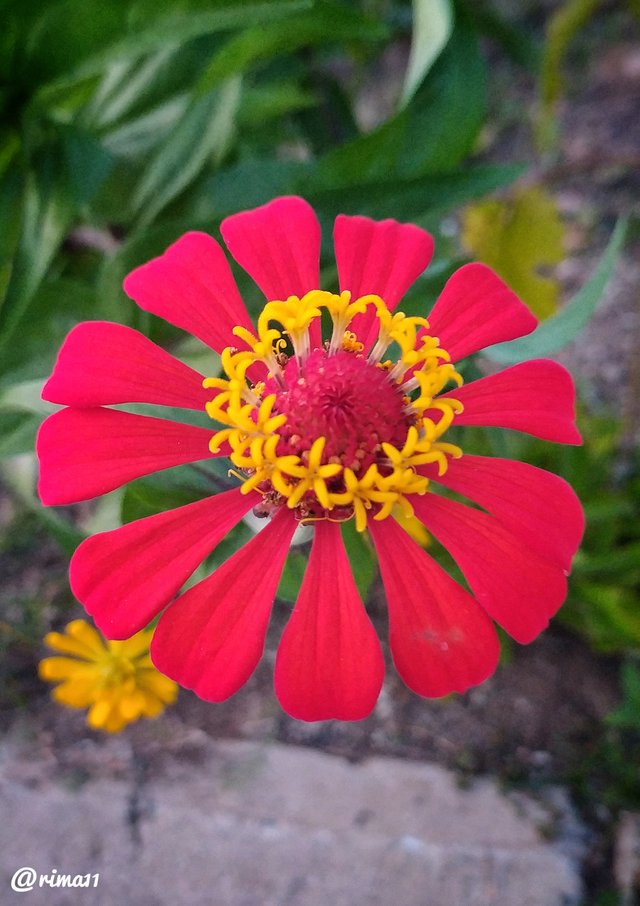 Thank you so much for reading.
Best regards.
Rima❤
Posted using Dapplr