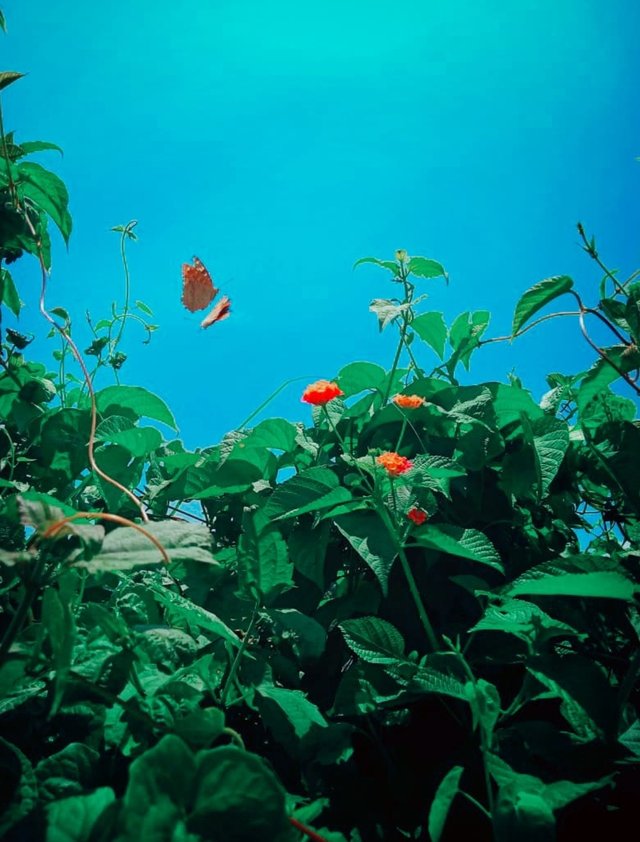 The anagona of butterflies on flowers seems to increase a lot in the rainy season. Even so, butterflies live with flowers. However, in the rainy season, it can be noticed in a different way. And the butterflies shown in the photography are a pair of doves. Those for a long time
They were flying together. They were eating honey at the same time. Sometimes they were busy meeting. After observing their activities for a long time, they seemed to be the happiest couple in the world. Those who gather food together and share it together again. Butterflies are still happy. Their flying fascinates people. Seeing their happiness sometimes makes me think, eh !! If only I could fly like a butterfly.
---
I use my camera to Shoot or captures Pictures. I am not an Official photographer.
Besides Shots I have edit photos with my phone! Sometimes I Will share edited photos. I edit photos to make them look More gorgeous.
---

I do use Polish to edit photos. So that my photos looks very nice and more gorgeous. You can do anything with your picture using polish. I do recommend you to use polish as your photo editor. You can easily download it from Below


For Android || For IOS

---
Earn Crypto for Publishing and Reading Join Now - Registration is Free and Instant. Publish0x is a Blogging website where you can earn money just by tipping peoples. You can also Create post there and earn by them. Join the awesome Website Today!


---
---
** TᕼᗩᑎK YOᑌ **
ʄօʟʟօա | Share | ʊքʋօȶɛ