Hello Steemians
Welcome to the excellent #featheredfriday with thanks
to @melinda010100
Female Goldfinch
At first glance this appeared to be a female warbler, 113 species of warbler
in North America and 325 species in the rest of the world.
But thanks to @sketch.and.jam. I'm leaning toward a female goldfinch.
The single white bar as....

opposed to two for the warbler.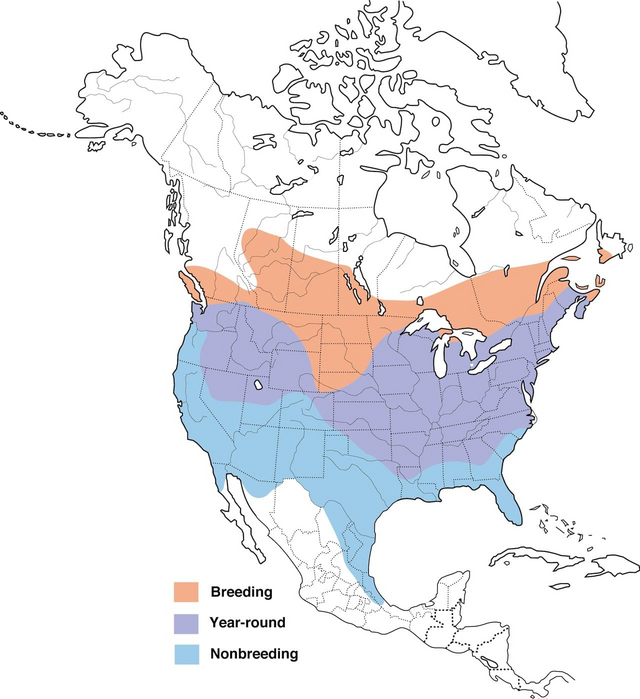 Thank you to the Cornell Lab of Ornithology for the map.