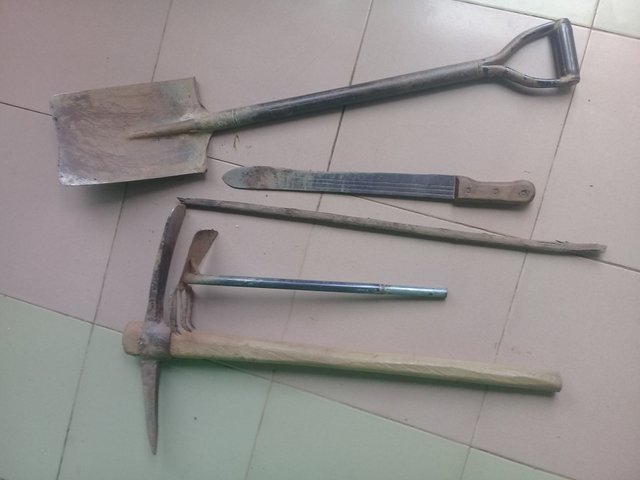 image medium : Samsung Galaxy Prime+
Warm greetings to you all. Welcome to my blog where gardening has now become part of me. Hehe.... am a proud gardener I should say I learn new things almost everyday from people around me and even here on steemit community. Once again I say good work done to y'all who are also into farming.
Here is an update on my petite farm.
I've been able to make a new nesury bed to continue my journey of consuming what I grow. Isn't that amazing....
Sorry to say, I'm not a pro yet . Lol :)
Tomato Nursery Bed
I had to make this small bed in other to make way for young healthy plant. I started my blog by assuring all my followers of true fresh crops that are chemicals free. Yeah... you heard me right, its free of chemicals. Let's get things done here....
Preparation of tomato bed.
The seedling bed I made acts as a temporary home for my future tomatoes. Sounds great right? That's the care I've got for my plants😍.
Tools needed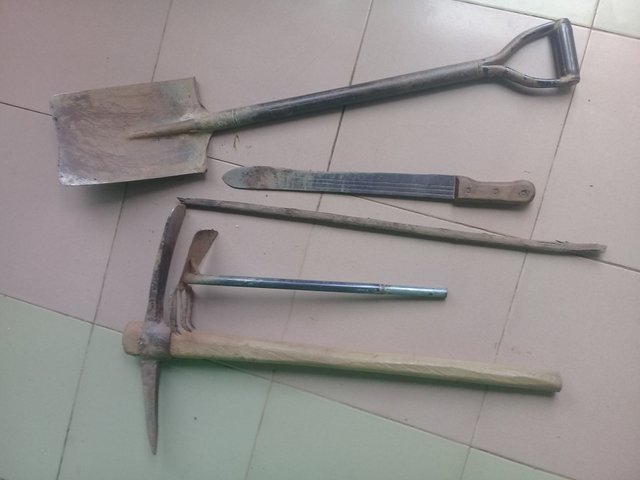 image medium : Samsung Galaxy Prime+
Pick axe ( used this in place of mattock) : I used it to turn the soil and make sure bulky lumbs soil are all made loose.

Hoe : For tilling and removal of weeds

Spade :For carrying soil, weeds.

Rake : I used the other side of my hoe to remove any unwanted rubbish.

Bucket as watering can :To water the plants after the process.
@loso why didn't you go ahead and just plant them on the field instead of going through all these?
Here are some of the advantages of raising seedlings in nursery.
It is very convenient to look after the delicate seedlings.
It is easy to protect the seedlings from various pests and diseases.
Before and after the process.....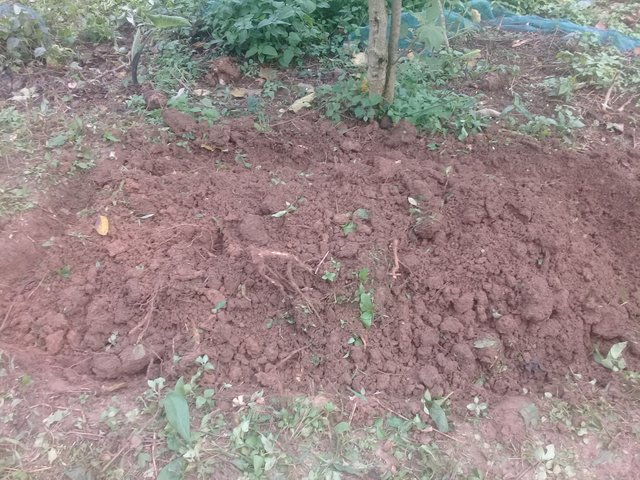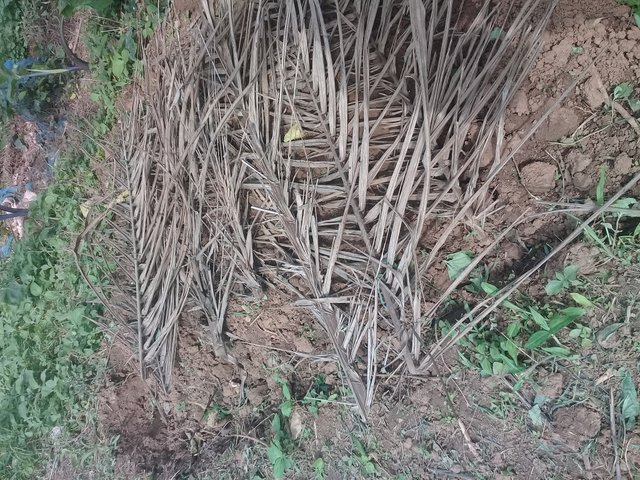 image medium : Samsung Galaxy Prime+
Reasons why I covered the seedling bed.
The seedlings are young. Very young so extra care must be given;
To help the bed retain it moisture content.
The dried palm branches act as a medium to reduce the pressure, there by decreasing the force from the can when watering and even with raining water.
@cleverbot are you there? I wish you start farming soon:)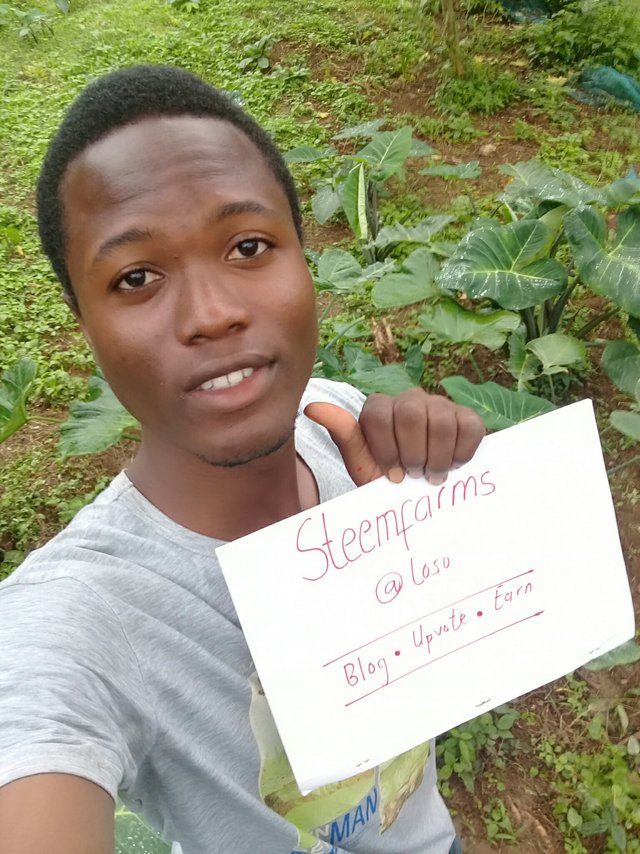 image medium : Samsung Galaxy Prime+