It's all fine and every dream of a farmer to grow healthy tomato seedlings . To be honest , l also aimed the same ;).
Be that as it may, deadly transplanting mistakes can cost you the whole yield.
Mistake #1: Breaking the roots
I will say this is the most important part of the transplanting process. The root , which we all know to be the main medium used by the plant to absorb nutrients in the soil. Since the young plant is at it early stage the root are not strong and will be detached from unsudden movement when taking them out from the nursery bed.
If the plant is grown from a seed, the plant will exhibit taproot organization, based on my usual intereaction with tomato planting as shown in the photograph bellow.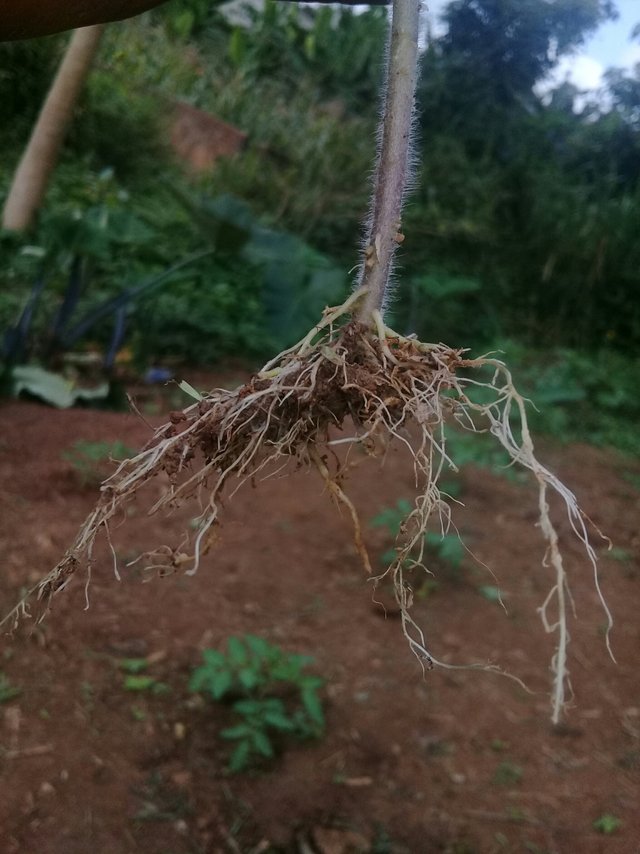 image medium: Samsung Galaxy Prime+
It's absolutely a good pratice to water your seedlings, but extra care must be taken in other not to overdose the crops with more of H2O. Overwatered seedling root systems have a tendency to break.
Mistake #2: Overlooking your tired soil.
As you plant, remember that this is your last chance to get the soil ideal for your tomatoes. Ask yourself ...
Did you check your soil? Is it too heavy? (Include some sand.) Is it excessively wet? (Sit tight for a couple of without rain days before planting.)
Mistake #3: Planting tomatoes too deeply
You may be asking. But @loso you said in your recent post that we should plant some seedlings deep. -To answer your question I will say yes we should but it shouldn't be too deep that almost the entire plant stem will be buried and covered with soil. And moreover, it should be attributed to leggy plant. Yea the plant that looks leggy willing to touch the sky😁😁.
The first few inches of the soil are hotter than those underneath.
At the point when plants are first set out, enable them to keep their feet warm. Dig a shallow trench and allow the down piece of stem to lie horizontally. Let the top of the plant stay uncovered over the ground, however don't drive it upward. The covered stem will create roots and whatever remains of the plant will normally develop vertically towards the light.
Mistake #4: Leaving a long stem above ground.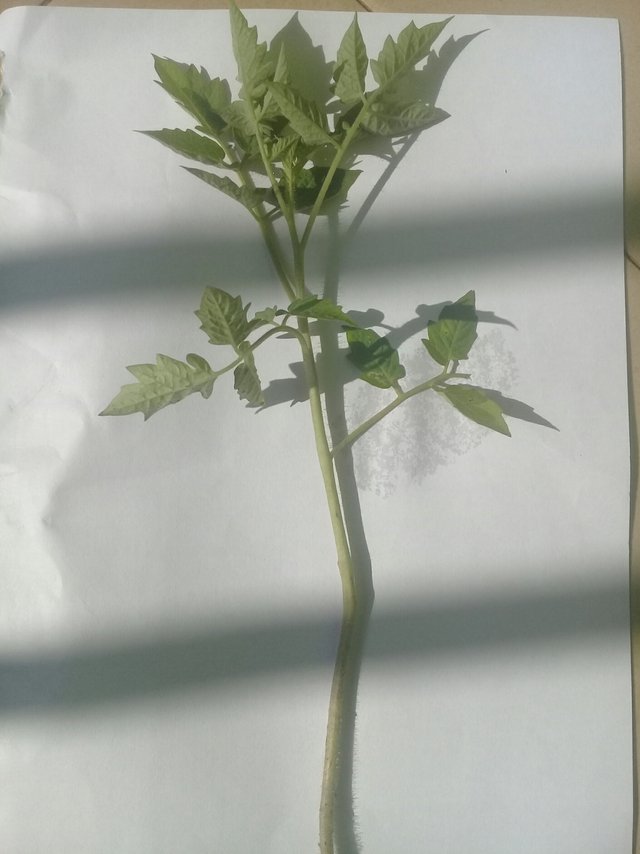 Avoid leggy plants by pinching off the seedling's lowest branches and and covering a decent piece of the stem underneath the soil.
Mistake #5: Over-fertilizing new tomato seedlings.
You can burn out new plants with too much food. Utilize only a little measure of compost (if any) when planting.
Mistake #6: Letting your tomato plants go thirsty.
Lemme ask you this. How do you even feel when you're thirsty? Uneasy right? That's the same with plants. Just that they wont be able to blow out and show motions like you normally express on your face.
Newly transplanted tomato seedlings require general watering in order to acclimate to transplant shock.Water them consistently for seven days.
Mistake #7: Staking tomatoes too late.
If you hold up to stake tomatoes until the point that they require it (a little while into the season) you will not only harm but also damage the root framework as you press cages, ladders, trellising, or poles into the soil. Stake tomatoes soon after setting them out in the garden.