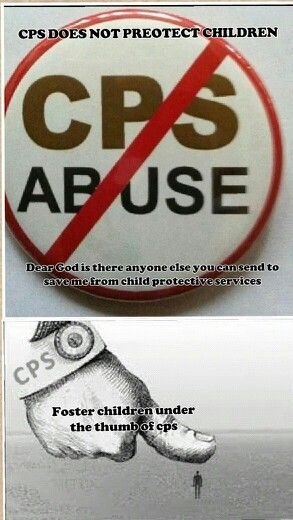 please resteem this post. The more people it reaches the more families that have a chance to avoid situations like mine and so many others.
We don't have CPS here in Florida. We have a similar bloated bureaucratic cesspool called DCF. DCF standing for Department of Children and Families. I have plenty of experience dealing with local type law enforcement agencies but, this was my first time dealing with this type of state agency. I am writing this so people can learn from my experience and arm themselves with knowledge and know their dirty tricks to look for if they ever find themselves in a similar situation. Remember, they don't call it an agency for a reason, agency sounds cold and invasive so they say "department" or "services"but, it is an agency run by agents just like any other law enforcement agency, it is a family law agency though, not a criminal law agency. You must remember that all your constitutional rights apply and you need to use them just like you were being accused of murder. Don't let them in the house and lawyer up immediately.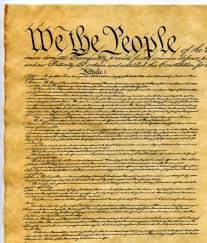 Before i get in to my story let me bring up one point that some might be hip to but, everyone NEEDS to know. I can only speak from my experience and what i have seen happen and how it is here in south FL. DCF is used as a retaliatory device by people that are mad at someone else but dont want to face them. DCF is inundated with anonymous calls being made by angry ex lovers, jealous friends, angry co workers and any type of mean vindictive cowardly person. A lot of times the root cause of the call has nothing to do with children in danger but is really due to stingy drug users and love triangles. DCF must investigate every call that comes in even though the witness never has to be identified. Just another way for them to guarantee they have plenty of useless work.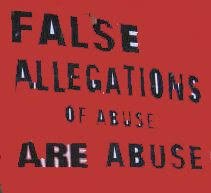 My experience started with a knock on the door one afternoon after my daughter, my ex wife and I returned home from running errands. I opened the door to a young woman holding a clipboard and a female sheriffs deputy . She told me her name was Jessica and she was an investigator from DCF. She was sent to investigate an anonymous call that said I was driving aggressive and erratic and putting my daughter in extreme danger. I asked if they had any evidence of this like video tape or a formal complaint. I was curious as to why someone wouldnt call the police first if that was the situation. She said the fact that there was no traffic citation, police report, or even call to the police was no concern to her and she was here to investigate the call they got not the one the police didn't get. I told her that as an investigator, she needs to investigate why there was only one complaint and it was to DCF and not the cops if I was driving like a damn maniac all over town pissing other drivers off everywhere. Not to mention that the back windows on my truck are well tinted and there would be no way anyone could ever see my daughter in her car seat to know that she was in there in the first place. I guess questioning this young investigators methods and skills offended her and we got off on the wrong foot from the get go but still, none of my common sense questions were taken seriously. This was obviously a vendetta that someone had and was using DCF to carry out .
The investigator asked a few questions and then busted out the urine test cups. Their favorite tool. I wasnt worried about the piss test because i knew all that was in my system was what i had a prescription for. It was the same with my ex wife. I took the cup, which was a 16 panel test . I went to the bathroom, left the door open and filled the cup then gave it to Jessica the investigator. My ex wife was walking in to the bathroom as I was walking out to do her thing too. It took her all of 45 seconds and then she came out with her cup and put it on the table next to mine. The investigator looked at them and said we both tested positive for everything. I could not believe what I was hearing. Then it donned on me why the deputy was there. DCF only brings a deputy if they feel threatened, and if they intend to remove the child. This bitch had every intention of taking my daughter no matter what her pink panther investigation turned up. In order for them to not take my daughter to foster placement my mom had to come from three hours away and get her. My mom had to get a last minute hotel room because her and my daughter along with my ex wife and I had to be in court the very next morning. this all started at about 7pm by the way.
That is the second set up. taking someones kid at 9pm knowing that they will have court the next morning is absolute horse shit. They know damn well that even if someone has an attorney on retainer beforehand, the chance of that attorney being free and not already being scheduled for something else is the longest of long shots. This is all by design. Court appointed lawyer flunkies for everyone. If an attorney can prove that there is no probable cause at this hearing then there is no case. They set it up so nobody has a good enough lawyer to do that, which guarantees that every case gets found with probable cause and turns in to a minimum year long case with all kinds of referrals to other government funded groups, agencies, doctors and other government "services" expanding the ever growing spider web of bureaucracy.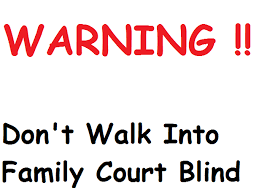 I called my lawyer the night my daughter was removed and of course he was scheduled somewhere else and couldn't make it on short notice. He did however advise me that before court, I should go to an accredited lab and pay for a real drug test and bring the results to court with me. I went to the place that the County jail uses to run all their substance abuse classes and the court uses to refer people to for all kinds of other classes also. I thought that detail would make a difference. The investigator had thrown the used tests in my trash that night, oddly enough they now read negative for everything except prescriptions. My lawyer advised me to bring these in as evidence also. It was an hour before court when i got the idea to look up the instructions for that specific drug test and have them ready on my phone.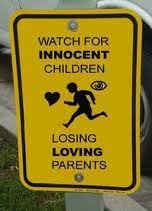 It was now time for court. I wasnt happy about having a court appointed lawyer but I was confident that when the Judge was shown all the evidence this would be over right then and there. My Ex and I had different lawyers to eliminate conflict of interest. The defense explained everything that happened, showed the result of the recently taken drug tests results that were less than 24 hours after the ones we both supposedly failed for everything. The DCF attorney actually objected to this evidence, The reason he gave was that he believed i forged these lab results and they were fake. I informed my attorney that the place would have a receipt for the test and for the payment for it. My attorney stated those facts to the court and the DCF guy withdrew his objection.Our lawyers then showed the court the actual cups from the night before tests and pointed out how they now had different results. This caused the DCF attorney to object again because the chain of custody was broken. This one stuck. The best part was my lawyers questioning of the investigator. He asked about her training in administering field urine tests. she was never formally trained. He then asked her specifically about the proper wait time for results to appear for the type of test cup used. she said 1 to three minutes. My attorney asked if she would be surprised to learn that the manufacturer says give seven minutes for all results to show. She pretty much played stupid and looked stupid. With all that ,the judge still found probable cause to continue the case and my daughter was removed from her mom and I and had to go to my moms until reunification was granted. I was floored. I couldn't believe the railroading i just received. I never mistreated my lil girl. Im not rich but, she never wanted for anything, not clothes not food not toys not attention or affection. My daughter has always come first and then some cowardice shitheel with a grudge makes an illegitimate anonymous call and the libtard infested government uses that to take my kid with no other history of any problems. Now Im pissed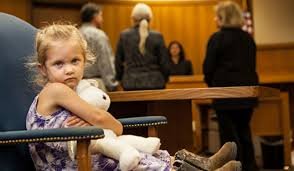 We were soon informed by DCF that they would be handing our case over to Lutheran Services for case management. Me being me I wanted to get started on all the useless bullshit they were going to push on us. I was told i had to wait for the referrals before i could start any of it. It took over Four weeks for them to complete the referrals. I was referred to a substance abuse assessment, a mental health assessment, anger management classes, parenting classes and random supervised drug screens. All That for a traffic incident. But it doesnt matter if its a traffic incident or child abuse. They have a template that they use for everyone. My substance abuse assessment was a total farce. I have not had a drink in over ten years. I am still work an active AA program. I have been on Methadone for four years and do weekly counciling sessions and monthly urine screens. I am also active in NA too. I showed undeniable proof of all this. When the psychologist said i needed sixteen weeks of substance abuse classes I immediately called BULLSHiT. I asked him how many people have ever come through his door that didnt need classes. He could tell i knew the game. He was straight up with me and said "If I tell someone that they are here unjustly and dont need classes or treatment I will lose my job and that person will be forced to come back for a new assessment that will be done by someone who will see the need for classes for them" They are creating a need for themselves. This could easily be eliminated by having assessments done by unconnected third parties that dont have a dog in the fight. that would make too much sense though and it wouldnt let the bureaucracy fatten and swell to sickening sizes.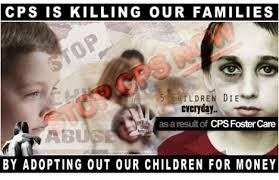 The twelve weeks of parenting classes i was forced into were an absolute joke. But it was like a saturday night live joke and just wasnt funny. The parenting class teacher didnt even have custody of her own kid. I thought that was awesome until i found out that the teacher my ex had was a homosexual man that had a pet dog. Yes folks, in Obamas leftist socialist utopia people with no experience doing something can "teach" others that actually do thing for real every day. That should be enough evidence to show everyone that they arent trying to accomplish anything except fill spots in classes to create a need for the class. All we did in these classes was compare notes on how fucked up and shitty we were treated by the people holding our kids hostage from us. That essentially what is happening, our government is kidnapping our kids and holding them hostage until we pay the ransom. The ransom is a seat to be paid for and filled in a predetermined type and number of classes and sessions doing this and that and never really accomplishing anything other than to raise a statistic in order to grow a budget.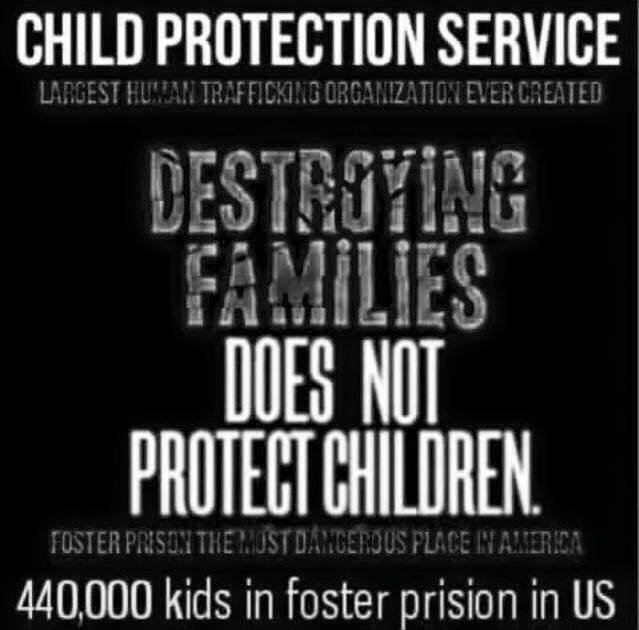 This went on for over five months before we could get unsupervised visits with our own daughter. It was over six months before we were reunified with our daughter. I can not forget to mention that this whole time my daughter couldnt understand why she couldnt come home. I called her every night and made the three hour drive every friday after work to spend every weekend with her and drive three hours home on sunday. I did all that because i love my daughter and wanted her to know it and not think she did anything wrong to bring this on. The whole thing still severely affected her psychologically though. She came home a different kid than she left. She was angry, defiant, depressed and stressed. All the things that a four year old should not be. She has been home for five months now and is finally returning to her old self and we have an amazing relationship once again but it took a lot of hard work to undo what they did by taking her away from her parents that love her unconditionally. I thank God everyday still, that she went to her Grandparents instead of foster placement. I know she would have been a lot more ruined if she wasnt with loving family. I feel so deeply for all the kids that dont have that optoin and the parents that are forced to deal with their kids being given to strangers to raise while the government extorts them for their time and money.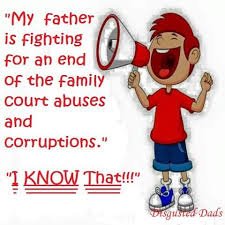 My case was finally closed today Dec 14,2017 over 16 months after the initial knock on the door by the "investigator". There are a lot of other little stories and details i could tell you all about but I think this post gets the point across about why i feel the way i do about these intruding, overreaching and overbearing government agencies or "services". I get mad when i look back at putting my life on the line for this country multiple times while overseas in the Marine Corps as a combat veteran and this is how i get treated by the government and country I fought for.
Please check out https://steemit.com/life/@stay-in-the-gray/vetsconnect-my-story-vol-1-why-i-joined
That link is vol 1 of my story in regards to my military service. I am trying to do a volume a weekend.