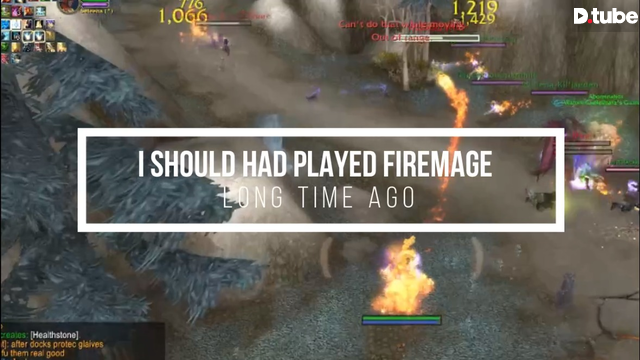 ---
Ok , I was just thinking of making a major change in World Of Warcraft ... wanted to see if I could play a firemage once more. The last time I did it was many many years ago. To my surprise !!! FIREMAGES ROCKS !!!!
The amount of burst and flexibility in a fire mage is just insane ! I almost ended up in the top 5 kill ratio in almost all battlegrounds and I'm going to start.
In this battle, we did a whole new strategy by taking a very different route, we took the alliance by surprise and it never is easy to coordinate this with 40 players on your side. Yes it was a 40v40 battleground. My machine lagged a little when it became just too intense.
We did get wiped on the Boss fight as we were ambushed by the Alliance however we came back and trashed them and won ! Was one of the fun PVP battlegrounds I've had in awhile.
---
▶️ DTube