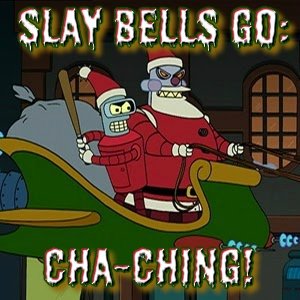 Hey! What do you know? I was able to get some fuck around time and record this here shit. Nothing special but always fun and a piece of my soul. Enjoy!
---
When the fuck am I gonna earn some serious goddam respect?
I been doing this for years, gave you calluses from the crypto corsets.
I put it on cassettes, CDs, hard drives and all over the internet -
you can bet your blondes and brunettes I get red like pussy lips in unprotected sex.
Back again, I never quit, this shit imprinted on my genes.
My roots run deeper than the prequels that you never chose to read.
I'm more behind the scenes than the editor of Time magazines -
the disease that turned Jesus into sleigh bells on Christmas Eve.
'Cuz you never believed. I do. I'm that fukn machine -
got more talent in my pinky toe than your whole whored out regime.
Fully alternative, where automatic habits breed.
What's in store for the masses you assholes can't even conceive.
The new year cometh and I'm coming with it too,
bringin it and slingin it like only i can do,
plaster my shit across the planet like I planned it in 2002,
hindsight's 2020, I'm no longer waitin on you.

Heard of our Spread Love, Not War campaign?
Want to support the fam too? You can -
Come visit with us in The Castle!
Join #thealliance curation trail!
Delegate to the family curation account - @thealliance!
50SP - 100SP - 500SP - 1000SP - 5000SP - 10,000SP - 50,000SP




Is Voting WITNESSES difficult?
Let me do it for you!
Set me as your PROXY VOTER!




@snook made this badass gif
---
► Listen on DSound
► Listen from source (IPFS)