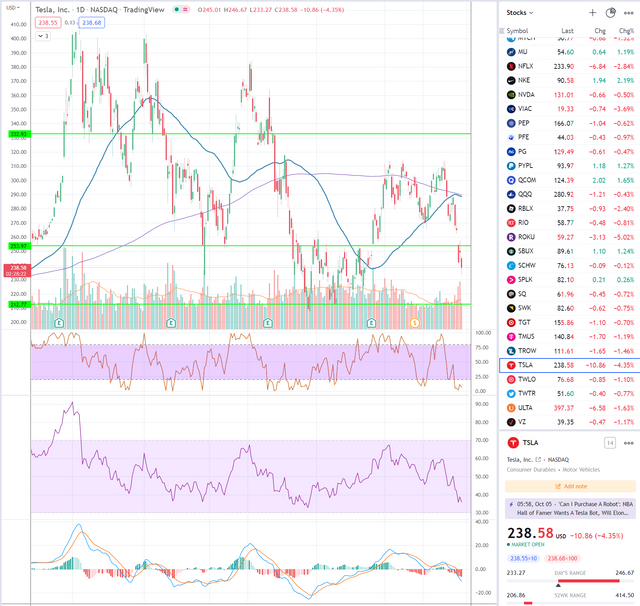 Tesla has just broken to the downside today on high volume.
I am looking to get back into Tesla as I posted previously.
I have determined that my entry point will be when the MACD hits a -20.
I really believe in Tesla. I really wish Elon didn't buy Tesla though.