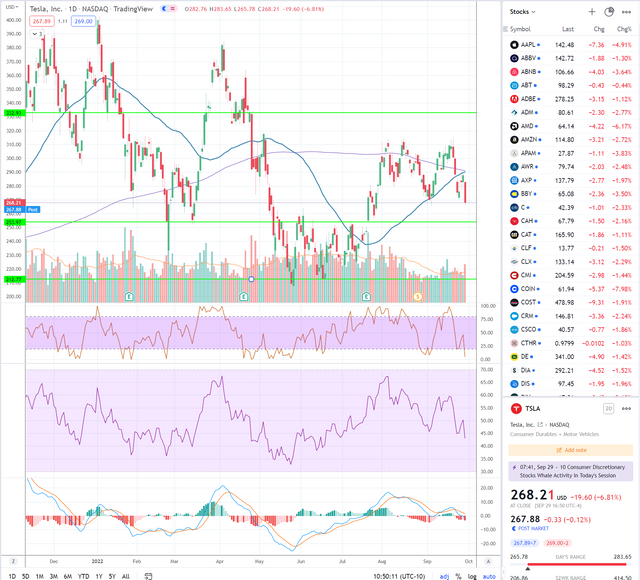 Tesla dropped -19.60 in a rough market on above average volume.
The chart is interesting as a Golden Cross looks like it is about to occur. However, today's drop looks like Tesla will test the support at $254 which is 14 points away.
Tomorrow will be an interesting trading day.
I expect Tesla to move even lower due to the financial problems the European countries are having.
If you would like to try mining and trading please sign up using our referral links.
NiceHash https://www.nicehash.com/?refby=85b7e824-5cc1-43a8-be71-c961268c7dae Betterhash https://www.betterhash.net/?ref=120255
Webull https://a.webull.com/iq6eninsuyBMifIlHg