Heute ist Welthundetag - jedenfalls steht's so im Kalender. Aus dem Anlass ohne viel Drumherum ein Urlaubsfoto unseres Familienhundes, der gerade in Südfrankreich weilt.
Today is the International Dog Day, at least according to my calendar. So, exclusive for you, vacation photos of our familycs dog, taken this week in the South of France.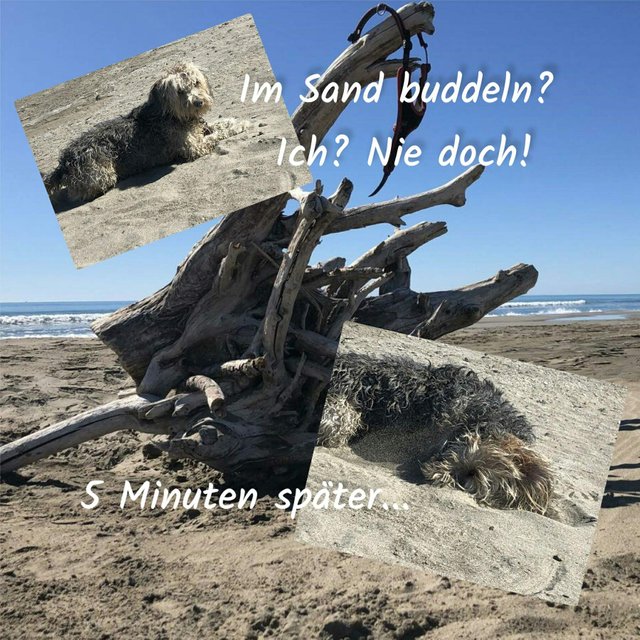 Translation: "No, I won't dig in the sand, of course not!" And five minutes later...