Am Tag der Arbeit feiern sich mal wieder die Gewerkschaften und diese feiern die arbeitenden Bürger...
Seit 100derten Jahren ist kaum jemand mit Arbeit finanziell unabhängig geworden.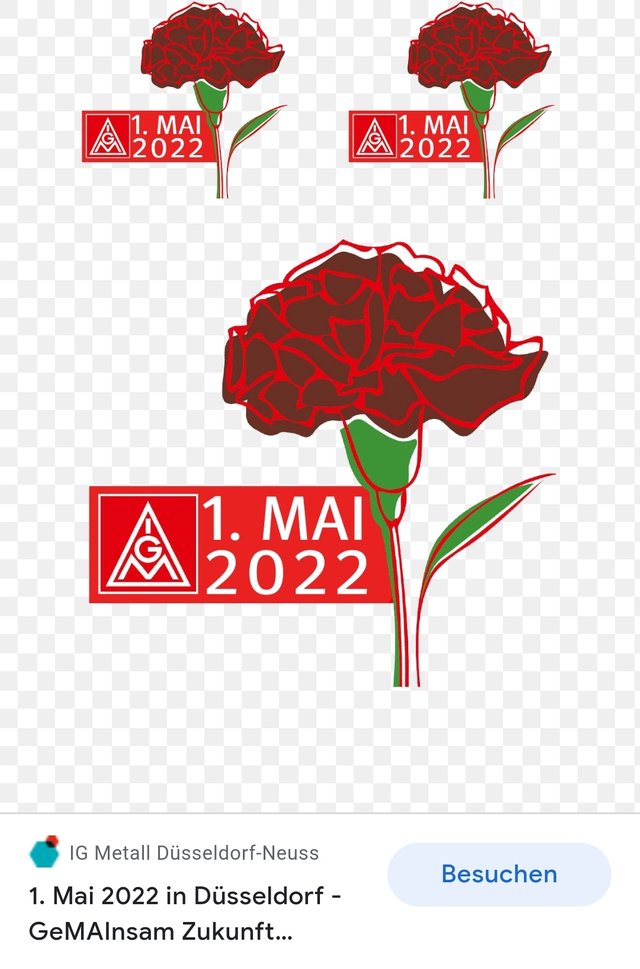 Der-prophet ist müde von vielen Bloggen auf Hive, Blurt, Appics und Steemit geworden... Deswegen werde ich meine Bildschirmzeit mindestens diesen Monat zurückschrauben und mich meiner Arbeit als Meister der Handwerkskunst widmen. Momentan ist ist soviel zu organisieren und zu renovieren. Dies soll allerdings nicht heißen das ich garnicht mehr aktiv sein werde. Immerhin passiert derzeit viel spannendes im Krypto-Space...
Um dennoch nicht auf meine Rewards zu verzichten habe ich den größten Teil meiner Coins und Token deligiert und folge den Curationstrail von @danielhuhservice .
Dank der Delegation meiner Leotoken habe ich diese Woche ca. 45 Leotoken erhalten, also lasse ich den lieben @leo-curator für mich arbeiten.
Zum ersten Tag diesen Monats habe ich wieder kostenlose Token abgestaubt. Das geht ganz einfach hier...
Um deinen Larynx Token zu claimen oder die Duan Token.
Momentan habe ich alles gestaked was geht denn in Deutschland entfällt nun doch die 10 Jahreshaltefrist auf Staking und Lending....
Das Finanzministerium streicht die Haltefristverlängerung für Kryptowährungen, mit denen Gewinne aus Staking und Lending erzielt wurden.

Das Bundesfinanzministerium gab die Entscheidung im Rahmen des ersten Blockchain-Roundtable der FDP bekannt. Im finalen Entwurf für ein Steuergesetz für Kryptowährungen wird die Haltefristverlängerung nicht vorkommen, heißt es dort.

Bei Staking und Lending sperrt man seine Kryptowährungen für einen Zeitraum in ein Netzwerk und erhält dafür Belohnungen, beispielsweise neue Coins.
Lies unbedingt diese Interessanten Artikel...
https://www.btc-echo.de/schlagzeilen/defi-finanzministerium-streicht-haltefristverlaengerung-von-zehn-jahren-140143/
Außerdem solltest du unbedingt wissen ,dass der Kryptomarkt in den nächsten Tagen noch einmal stark sinken könnte. Bitcoins neuer Boden könnte sich bei $27.000 finden...
https://de.cointelegraph.com/news/27k-max-pain-bitcoin-price-is-ultimate-buy-the-dip-opportunity-says-research#amp_tf=Von%20%251%24s&aoh=16513466668534&csi=0&referrer=https%3A%2F%2Fwww.google.com&ampshare=https%3A%2F%2Fde.cointelegraph.com%2Fnews%2F27k-max-pain-bitcoin-price-is-ultimate-buy-the-dip-opportunity-says-research
Bevor der-prophet wegen der guten Delegations und Stakingrewards in eine Sucht abrutschen mache ich nun ein Detoxing. In den nächsten Wochen stehen endlich wieder Volksfeste in meiner Region an und werde sie alle besuchen 😇.
Aber woran erkennst du eine Kryptosucht?
Psychologen forschen seit gut einem Jahr an den Ursachen und Folgen von Kryptosucht. Laut ihnen greift das Problem weltweit um sich und ist vergleichbar mit Glücksspielsucht. Oft trifft es junge, gebildete Männer zwischen 20 und 40 Jahren. Manche geraten in einen teuflischen Kreislauf und verzocken ihr gesamtes Vermögen.
Deswegen habe mich dieses Jahr auf Bitcoin und Ethereum Investition konzentriert und lasse mir diese mit 10% verzinsen. In Play2earn und Metaverse Token riskiere ich nur ganz wenig Kapital.
Rehab-Kliniken wie Castle Craig in Schottland und The Balance spezialisieren sich mittlerweile auf die Erforschung und Behandlung der Krankheit. Betroffene bekommen dort Hilfe. Auch BTC-ECHO arbeitet an einer größeren Story zum Thema – mehr dazu in Kürze.
1. Du checkst rund um die Uhr die Kurse
Kryptojunkies checken auf ihrem Smartphone ständig das Marktgeschehen – auch mitten in der Nacht. "Der Zwang, alle fünf Minuten oder jede halbe Stunde nachzuschauen und sich zu informieren, wird zu einer völlig neuen Sucht", sagt der Therapeut Jose Pereira.
2. Du gierst nach dem nächsten Trade
Jeder Trade verschafft laut Stanford-Suchtexpertin Anna Lembke "einen kleinen Dopaminschub, gefolgt von einem Defizit." Ein teuflischer Kreislauf folgt. Trader mit schwerer Sucht handeln auf der Suche nach dem nächsten High bis zu 16 Stunden am Tag. Manche schlittern irgendwann ins sogenannte "Revenge Trading".
3. Deine Stimmung koppelt sich an den Bitcoin-Kurs – und stürzt mit ihm in den Keller
Das Gefühlsleben von Betroffenen wird abhängig von den volatilen Marktkursen. Schießen sie hoch, sind Kryptojunkies glücklich. Stürzt der Markt ab, tun sie es auch. Im schlimmsten Fall finden Betroffene keine ruhige Minute mehr.
Ich zitierte aus folgenden Artikel...
https://www.btc-echo.de/news/drei-anzeichen-fuer-krypto-sucht-und-ihre-fatalen-folgen-140099/
Mein persönliches Fazit:
Jetzt im Kryptowinter sollte man sich auf bereits länger bestehende Krypto-Projekte konzentrieren und den Kryptomarkt sich korrigieren lassen. Vielleicht auch mal das Smartphone bei Seite legen den echten Frühling genießen... 😉
PS. Am Tag der Arbeit sollte man sich nicht auf seine Gewerkschaft verlassen. Ich habe die Erfahrung gemacht von denen im Stich gelassen zu werden. Das Geld kann man sicherlich besser investieren?
---
English
On Labor Day, the unions celebrate again and they celebrate the working citizens...
Hardly anyone has become financially independent through work in the last 100 years.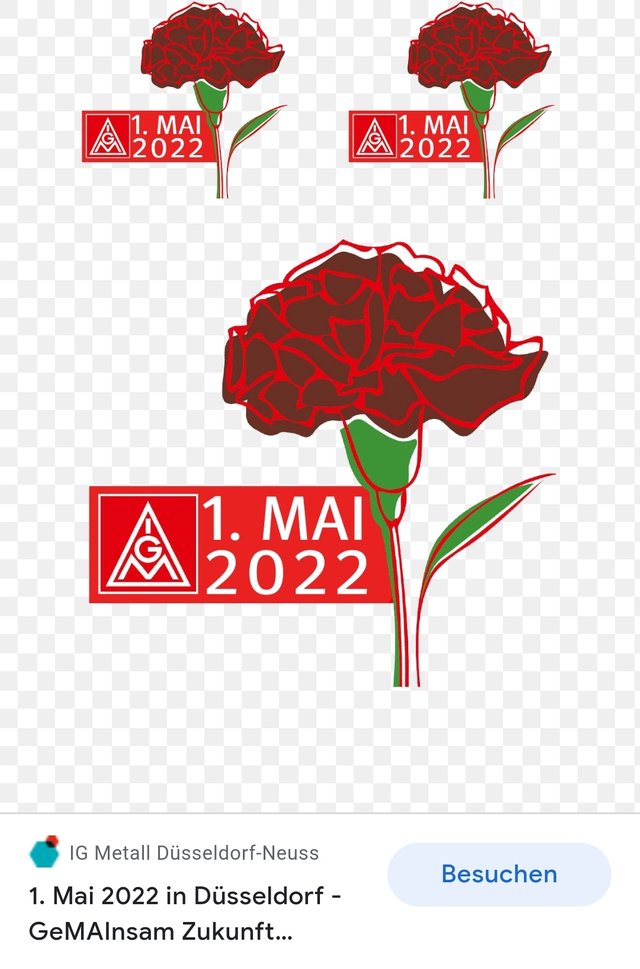 The-prophet is tired of blogging on Hive, Blurt, Appics, and Steemit... So I'll be cutting back on my screen time for at least this month and dedicating myself to my work as a master crafter. There is so much to organize and renovate at the moment. However, this does not mean that I will no longer be active at all. After all, a lot of exciting things are happening in crypto space at the moment...
In order not to forego my rewards, I have delegated most of my coins and tokens and follow the curation trail from @danielhuhservice.
Thanks to the delegation of my leotokens, I received about 45 leotokens this week, so I let the lovely @leo-curator work for me.
On the first day of this month I dusted off free tokens again. It's easy here...
To claim your Larynx Token or the Duan Token.
At the moment I've staked everything that's possible because in Germany the 10-year holding period for staking and lending is no longer applicable....
The Treasury is removing the hold period extension for cryptocurrencies that have generated profits from staking and lending.

The Federal Ministry of Finance announced the decision as part of the FDP's first blockchain roundtable. The final draft for a tax law for cryptocurrencies will not include the extension of the holding period, it says.

With staking and lending, you lock your cryptocurrencies in a network for a period of time and receive rewards, such as new coins.
Be sure to read these interesting articles...
https://www.btc-echo.de/schlagzeile/defi-finanzministerium-streicht-haltefristverlaengerung-von-ten-years-140143/
You should also know that the crypto market could fall sharply again in the next few days. Bitcoin's new bottom could be found at $27,000...
https://cointelegraph.com/news/27k-max-pain-bitcoin-price-is-ultimate-buy-the-dip-opportunity-says-research#amp_tf=Von%20%251%24s&aoh=16513466668534&csi= 0&referrer=https%3A%2F%2Fwww.google.com&ampshare=https%3A%2F%2Fde.cointelegraph.com%2Fnews%2F27k-max-pain-bitcoin-price-is-ultimate-buy-the-dip-opportunity- says-research
Before the prophet slips into an addiction because of the good delegations and staking rewards, I'm going to do a detox. In the next few weeks there will finally be folk festivals in my region again and I will visit them all 😇.
But how do you recognize a crypto addiction?
Psychologists have been researching the causes and consequences of crypto addiction for over a year. According to them, the problem is rampant worldwide and is comparable to gambling addiction. It often affects young, educated men between the ages of 20 and 40. Some get into a vicious cycle and gamble away their entire fortune.
That's why I focused on Bitcoin and Ethereum investments this year and let them earn 10% interest. In Play2earn and Metaverse Token I only risk very little capital.
Rehab clinics such as Castle Craig in Scotland and The Balance now specialize in researching and treating the disease. Victims get help there. BTC-ECHO is also working on a larger story on the subject - more on that shortly.
1. You check the courses around the clock
Crypto junkies constantly check what is happening on the market on their smartphones – even in the middle of the night. "The compulsion to check and educate yourself every five minutes or half an hour is becoming a whole new addiction," says therapist Jose Pereira.
2. You are greedy for the next trade
Each trade provides "a small rush of dopamine, followed by a deficit," according to Stanford addiction expert Anna Lembke. A vicious cycle ensues. Heavy traders trade for up to 16 hours a day in search of the next high. Some eventually slide into so-called "revenge trading".
3. Your mood is linked to the Bitcoin course - and crashes with it in the cellar
The emotional life of those affected becomes dependent on the volatile market prices. Shoot them up, crypto junkies are happy. When the market crashes, so do they. In the worst case, those affected can no longer find a quiet minute.
I quoted from the following article...
https://www.btc-echo.de/news/drei-anzeichen-fuer-krypto-sucht-und-ihre-fatalen-fallen-140099/
My personal conclusion:
Now, in the crypto winter, one should concentrate on crypto projects that have existed for some time and allow the crypto market to correct itself. Maybe put your smartphone aside and enjoy the real spring... 😉
hp On Labor Day SolYou shouldn't rely on your union. I have had the experience of being let down by them. Surely there is a better way to invest the money?