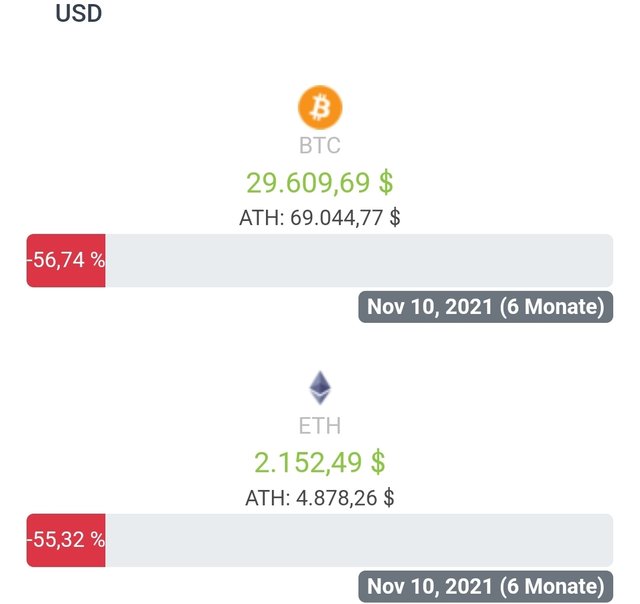 Platzt bald eine Blase?
Ist es unter diesen Umständen verwunderlich, dass die Leute ihre Shiba-Inu-Tokens abstoßen? Viele Krypto-Enthusiasten und insbesondere Bitcoin-Anhänger glauben gerne, dass Blockchains eine alternative finanzielle Realität bieten, wenn die Welt zur Hölle geht.
Aber es ist klar, dass das (noch) nicht der Fall ist. Kryptowährungen sind genauso anfällig für makroökonomische Schocks wie alles andere auch.
Inzwischen ist die Kryptoindustrie selbst zu einer Blase geworden, die offenbar darauf wartet zu platzen. Such dir ein Beispiel aus: von der Schwemme wertloser Layer-1-Blockchains über flüchtige NFTs bis hin zu Floyd Mayweathers neuestem Pump-and-Dump.
Es wird viel Geld auf dumme Weise vergeudet. Das ist in Ordnung, solange es genügend "größere Dummköpfe" gibt, die diesen Müll kaufen. Aber wenn die Musik aufhört, wird es ähnlich aussehen wie der ICO-Fallout von 2018.
Wir könnten jetzt wieder an diesem Punkt angelangt sein. Paradoxerweise sollte das aktuelle Gemetzel, das wir sehen, jedoch Anlass zu Optimismus geben.
Seit der Geburt von Bitcoin ist die Kryptoindustrie von spektakulären Booms geprägt – gefolgt von schmerzhaften Abstürzen. Wenn sich die Geschichte wiederholt – und ich wette, das wird sie – dient der bevorstehende Abschwung als gesunde Reinigung und Neustart für die Branche.
Ich zitierte aus diesem Artikel...
https://coincierge.de/2022/bitcoin-das-blutbad-wird-noch-viel-schlimmer-werden-doch-das-ist-in-ordnung/
Meine persönliche Meinung... bis zum 16.05.2022 könnten die Kurse noch weiter sinken denn der Blutmond zieht die Kurse nach unten.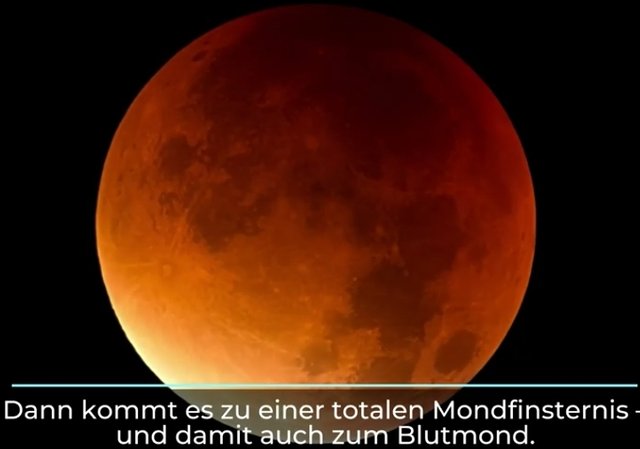 Totale Mondfinsternis am 16. Mai 2022: "Blutmond" kurz vor Monduntergang
Ab genau 5.29 Uhr bedeckt der Kernschatten der Erde die komplette Mondscheibe – die totale Mondfinsternis beginnt. Jetzt ist auch ein Phänomen zu sehen, das umgangssprachlich den Namen "Blutmond" oder "Rostmond" bekommen hat: Plötzlich ist die komplette Mondscheibe wieder am Himmel zu sehen – nur dass sie jetzt rötlich eingefärbt ist. Dieses Phänomen hat seinen Ursprung in der Physik, genauer in der Optik: Das Sonnenlicht, das den Mond jetzt noch erreicht, wird durch die Erdatmosphäre gefiltert. Hindurch kommt hauptsächlich langwelliges rotes Licht, das den Vollmond bei einer totalen Mondfinsternis in einen "Blutmond" verwandelt.
Quelle: https://www.fr.de/wissen/uhrzeit-beobachtung-totale-mondfinsternis-deutschland-blutmond-mai-2022-vollmond-mond-91494984.html
Die einen glauben aus Charts einen Trend erkennen zu können die anderen wie ich glauben an Modelle (z.b. Wyckoff-Modell) andere sehen in Mond eine Korrelation...
Glaub dich was du willst 😉
Persönlich schätze ich den Markt so ein...
Korrektur von Bitcoin auf mindesten 60% zum ATH.
Korrektur von Altcoins wie Hive auf 90% zum zum ATH. Eine Investition in HBD könnte sich lohnen zumal es 20% Zinsen gibt, besser als Voting oder HP für 2.8% zu Staken?
Der 16.05 wird mein Stichtag für eine Investition in Kryptowährungen und für Lending und Staking extra Rewards zu kassieren.
Wie ist deine Meinung?
Ps. Keine Kaufempfehlung. Der Post dient nur der Unterhaltung!
---
English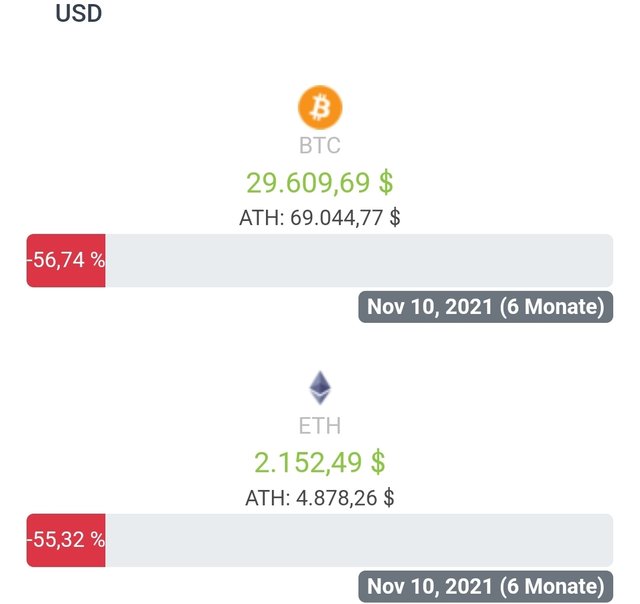 **Is a bubble about to burst?
Under these circumstances, is it any wonder that people are dumping their Shiba Inu tokens? Many crypto enthusiasts, and Bitcoin supporters in particular, like to believe that blockchains offer an alternative financial reality when the world goes to hell.
But it's clear that's not the case (yet). Cryptocurrencies are as vulnerable to macroeconomic shocks as anything else.
Meanwhile, the crypto industry itself has become a bubble, apparently waiting to burst. Take your pick: from the glut of worthless Layer 1 blockchains to volatile NFTs to Floyd Mayweather's latest pump-and-dump.
There's a lot of money being wasted in stupid ways. That's fine as long as there are enough "bigger fools" to buy this rubbish. But when the music stops, it will look a lot like the ICO fallout of 2018.
We may now be back to that point. Paradoxically, however, the current carnage we are seeing should be cause for optimism.
Since the birth of Bitcoin, the crypto industry has been marked by spectacular booms - followed by painful crashes. If history repeats itself - and I bet it will - the upcoming downturn will serve as a healthy cleansing and reboot for the industry.
Quoting from this article...
https://coincierge.de/2022/bitcoin-das-blutbad-wird-noch-viel-schlimmer-werden-doch-das-ist-in-ordnung/
My personal opinion... until 16.05.2022 the prices could fall even further because the blood moon pulls the prices down.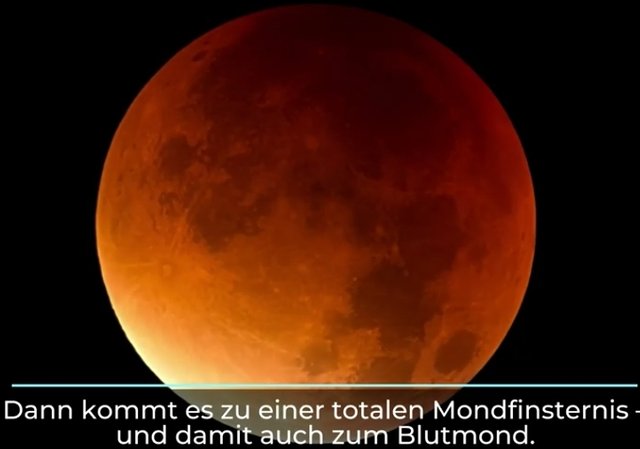 Total lunar eclipse on 16 May 2022: "Blood moon" shortly before moonset
From exactly 5.29 a.m., the Earth's umbra covers the entire lunar disk - the total lunar eclipse begins. Now a phenomenon can be seen that has been given the colloquial name "blood moon" or "rust moon": Suddenly, the complete lunar disk can be seen in the sky again - only now it is coloured red. This phenomenon has its origins in physics, or more precisely in optics: the sunlight that still reaches the moon is filtered through the Earth's atmosphere. What comes through is mainly long-wave red light, which turns the full moon into a "blood moon" during a total lunar eclipse.
Source: https://www.fr.de/wissen/uhrzeit-beobachtung-totale-mondfinsternis-deutschland-blutmond-mai-2022-vollmond-mond-91494984.html
Some believe they can recognise a trend from charts, others like me believe in models (e.g. Wyckoff model), others see a correlation in the moon...
Believe what you want 😉.
Personally, I assess the market like this....
Correction of Bitcoin to at least 60% to ATH.
Correction of Altcoins like Hive to 90% to the ATH. An investment in HBD could be worthwhile especially as there is 20% interest, better than voting or staking HP for 2.8%?
16.05 will be my deadline to invest in cryptocurrencies and collect extra rewards for Lending and Staking.
What is your opinion?
Ps. Not a buy recommendation. Post is for entertainment purposes only!