Der Vermögensverwalter Fidelity Investments will seinen Kunden ermöglichen, einen Teil ihrer Altersvorsorge in Bitcoin zu investieren. Dies geht aus einem Bericht des Wall Street Journals hervor. Fidelity Investments verwaltet die Altersvorsorge von 23.000 Unternehmen. Allein das von Fidelity verwaltete Vermögen der Sparte der Rentenvorsorge beträgt 2,7 Billionen US-Dollar.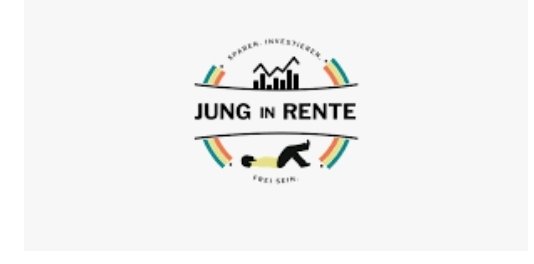 Wie Fidelity am Dienstag mitteilte, werden einige der von dem Unternehmen verwalteten 401(k)-Pläne, einem Modell der privaten Altersvorsorge in den USA, Angestellten bald die Möglichkeit bieten, über spezielle "Konten für digitale Vermögenswerte" in den Bitcoin zu investieren.
Bei dem Krypto-Produkt von Fidelity wird es sich nicht um einen Investmentfonds handeln. Stattdessen würde jeder Anbieter eines entsprechenden Vorsorgeplans ein separates Konto für seine Mitarbeiter einrichten. Die Konten würden sowohl Bitcoins als auch kurzfristige Geldmarktanlagen zur Liquiditätssicherung enthalten. Die Bitcoins würden von Fidelity auf seiner Plattform für digitale Vermögenswerte verwahrt. Nach Angaben des Unternehmens würden jährliche Gebühren zwischen 0,75 und 0,9 Prozent für Verwaltung, Verwahrung und Buchhaltung anfallen.
Mindestens ein großer Arbeitgeber hat bereits zugesagt: Fidelity zufolge wird der erste Kunde MicroStrategy sein, ein Softwareunternehmen, das in seiner Unternehmensbilanz mehr als 125.000 Bitcoins angesammelt hat.
Fidelity will die Konten Mitte des Jahres auf weitere Anbieter von Rentensparplänen ausweiten.
Die Aufnahme des Bitcoins in 401(k)-Pläne wäre ein großer Gewinn für die Krypto-Branche und die Verwalter der Vorsorgepläne. Dadurch würde sich für digitale Token ein riesiger Markt für die Altersvorsorge eröffnen.
Das Programm sieht vor, dass Investoren bis zu 20 % ihrer Altersvorsorge in Bitcoin investieren können. Dave Gray, Head of Workplace Retirement Offerings and Platforms bei Fidelity, bestätigte gegenüber dem Wall Street Journal, dass sich das Angebot nur auf Bitcoin beschränken wird. Schon in der Vergangenheit lag der Fokus des Unternehmens auf der größten Digitalwährung.
Anfang März äußerte der Sekretär des US-Arbeitsministeriums, Ali Khawar, in einem Blogbeitrag seine Bedenken, Anleger einer direkten Investition in Kryptowährungen für die Altersvorsorge auszusetzen. Fidelity Investments teilt diese Bedenken offensichtlich nicht und bietet jetzt das Finanzprodukt an, vor dem das US-Arbeitsministerium gewarnt hatte.
Gegenüber dem Wall Street Journal äußerte sich Dave Gray zu den Bedenken des US-Arbeitsministeriums. Er ist überzeugt, dass ein wachsendes Interesse für ein solches Angebot bestehe, vor allem seitens der jungen Generation.
Ich zitierte aus folgenden Artikeln...
https://www.deraktionaer.de/artikel/maerkte-forex-zinsen/fidelity-investments-bitcoin-als-teil-der-altersvorsorge-20249412.html
https://www.blocktrainer.de/fidelity-investments-bitcoin-altersvorsorge/
Mein persönliches Fazit:
Auch ich habe meine Altersvorsorge auf Kryptowährungen und Betongold (Immobilien) gesetzt. Bei einer staatlichen Rente ist der finanzielle Verlust garantiert bei Kryptowährungen nur ungewiss... 😇
---
English
The asset manager Fidelity Investments wants to allow its clients to invest part of their retirement savings in Bitcoin. This is according to a report in the Wall Street Journal. Fidelity Investments manages the retirement assets of 23,000 companies. Fidelity's pension division assets under management alone are $2.7 trillion.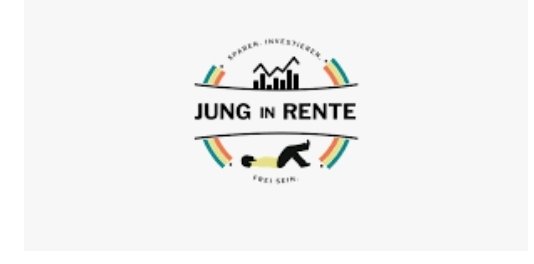 Fidelity said on Tuesday that some of the 401(k) plans it manages, a model of private retirement savings in the US, will soon offer employees the option to invest in bitcoin through special "digital asset accounts".
Fidelity's crypto product will not be a mutual fund. Instead, each provider of a corresponding pension plan would set up a separate account for its employees. The accounts would contain both bitcoins and short-term money market investments for liquidity. The Bitcoins would be held by Fidelity on its digital assets platform. According to the company, annual fees of between 0.75 and 0.9 per cent would be charged for administration, custody and record keeping.
At least one major employer has already signed on: according to Fidelity, the first client will be MicroStrategy, a software company that has accumulated more than 125,000 Bitcoins on its corporate balance sheet.
Fidelity plans to expand the accounts to other retirement savings plan providers in the middle of the year.
The inclusion of bitcoin in 401(k) plans would be a big win for the crypto industry and retirement plan administrators. It would open up a huge market for digital tokens in retirement plans.
The scheme allows investors to invest up to 20% of their retirement savings in bitcoin. Dave Gray, Head of Workplace Retirement Offerings and Platforms at Fidelity, confirmed to the Wall Street Journal that the offering will be limited to Bitcoin only. The company's focus has been on the largest digital currency in the past.
In early March, the secretary of the US Department of Labour, Ali Khawar, expressed his concerns about exposing investors to direct investment in cryptocurrencies for retirement in a blog post. Fidelity Investments apparently does not share these concerns and now offers the financial product that the US Department of Labour had warned against.
Dave Gray spoke to the Wall Street Journal about the concerns of the US Department of Labour. He is convinced that there is a growing interest in such an offer, especially from the younger generation.
I quoted from the following articles...
https://www.deraktionaer.de/artikel/maerkte-forex-zinsen/fidelity-investments-bitcoin-als-teil-der-altersvorsorge-20249412.html
https://www.blocktrainer.de/fidelity-investments-bitcoin-altersvorsorge/
My personal conclusion:
I too have staked my retirement savings on cryptocurrencies and concrete gold (real estate). With a state pension, the financial loss is guaranteed with cryptocurrencies just uncertain.... 😇
Translated with www.DeepL.com/Translator (free version)