+++ BAB 7/ Lottorf – Riesenspinne sorgt für Polizeieinsatz auf der Autobahn +++
🕸️🕸️🕸️🕸️🕸️🕸️🕷️🕷️🕷️🕷️🕷️🕷️🕷️
Montagmorgen (16.05.22), um 09.05 Uhr, entdeckte eine Autofahrerin während der Fahrt auf der A7 in Fahrtrichtung Norden, kurz vor dem Parkplatz Lottorf, eine Riesenspinne in Ihrem Auto, die sich vom Dachhimmel abseilte.
Die Frau stoppte ihr Fahrzeug auf dem Seitenstreifen und rief den Polizeiruf 110, weil sie die Fahrt mit dieser Spinne im PKW nicht fortsetzen wollte.
Beamte des Polizei-Autobahn- und Bezirksrevieres Nord wurden zur Hilfe entsandt, die ungefährliche, allerdings fast handflächengroße Spinne (riesige Hausspinne "Eratigena Duellica", Webspinne) wurde im Auto eingefangen und anschließend in die Freiheit entlassen.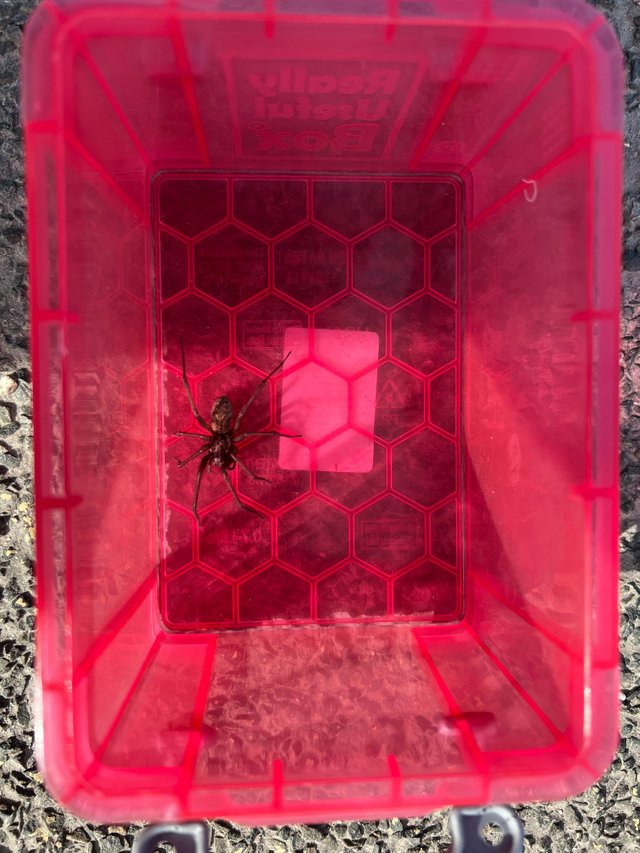 Disclaimer
This post contains affiliate links that help me educate myself.
If you make a purchase through one of these links, I will receive a commission. Certain decisions are not influenced by this.
Cryptocurrencies: buy/sell/trade
► FTX: https://ftx.com/#a=cultusforex
► Bittrex: https://tinyurl.com/y3628ckl
► Bitfinex: https://tinyurl.com/yc4blgny
► Bitpanda: https://tinyurl.com/y3a8s2xl
► Anycoindirect: https://tinyurl.com/yxm34stz
► Cryptopay: https://tinyurl.com/y5ov8nzr
► Coinbase: https://tinyurl.com/yef6rwa4
► Poloniex: https://tinyurl.com/ycs5nqtb
LedgerCard/Waitlist: https://cl-cards.com/waiting-list/register?ref=SLkzKUM6M