Hi Friends,
My wife and daughter were out grocery shopping this week and I got a text with this picture: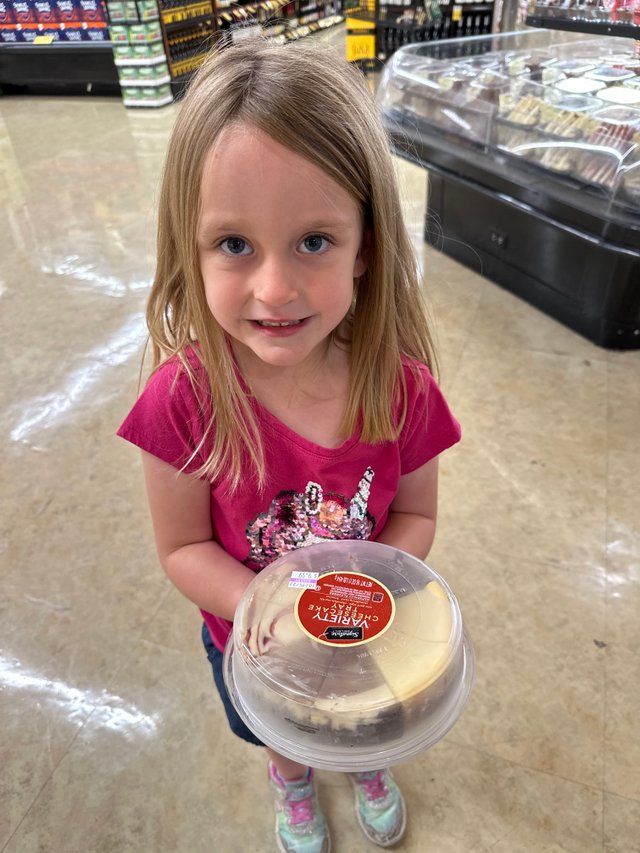 My wife's birthday is coming up and my daughter decided to pick out the birthday dessert, which was an assortment of cheesecake slices! Yum, and good choice!
Do you like cheesecake?
Thanks for coming by,
Brian