When Seoul was developed at first, it was surrounded by mountains.
It was chosen as the capital during the Joseon Dynasty to prevent intrusions by utilizing the mountains.
As time went by, Seoul's borders widened, and the mountains were now contained within Seoul's boundaries.
The Han River was initially supposed to pass in front of Seoul. But now the Han River divides Seoul in half.
Acha mountain is on the east side of the Han River that divides Seoul in half.
There is a legend in Acha mountain.
Acha mountain and Han river was the southern boundary of Goguryeo, which ruled the northern part of the Korean peninsula before Silla unified the Korean peninsula.
The legend of the general Ondal who died while defending Goguryeo remains in Acha Mountain.
He was from the lowest class, but he became a general after marrying Goguryeo's princess.
Ondal lost his life defending Goguryeo. Mt. Acha was where Ondal was guarding.
Mt. Acha is a great place for citizens to take a walk.
When you climb to the top, you can see the Han River and Seoul in the distance.
You can see the beautiful night view from Mt.Acha. If you visit Seoul, I would recommend you to look down Seoul from the summit of Mt.Acha.
I visited Acha mountain to go to Younghwasa, the Buddhist temple in Seoul.
Buddhist temples are not usually located in a crowded place. Although Younghwasa is located in Acha mountain, it is close to the downtown area just across the street.
It is a good place for people who are tired of living in the city to have mental rest.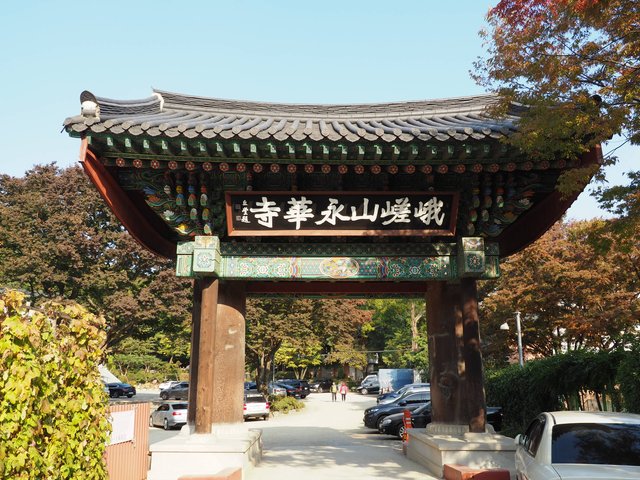 There was the pillar gate, separating the secular world and the sacred temple, at the entrance of the temple.
I guessed that the pillar gate was made big because the temple is too closed to the secular world.
The wooden pillar was taller than the children's height.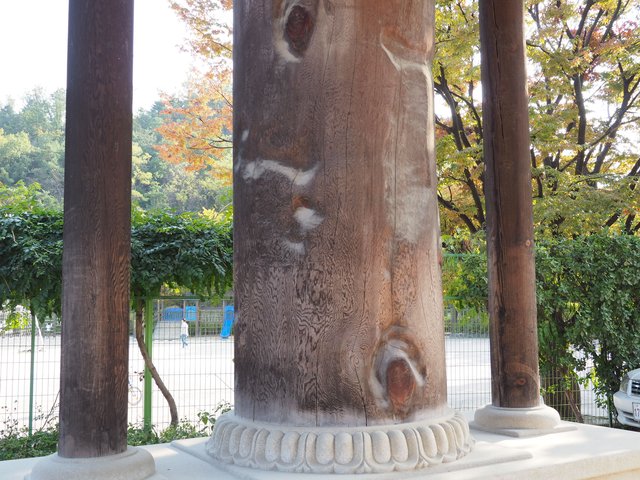 I wondered where such a big tree was cut.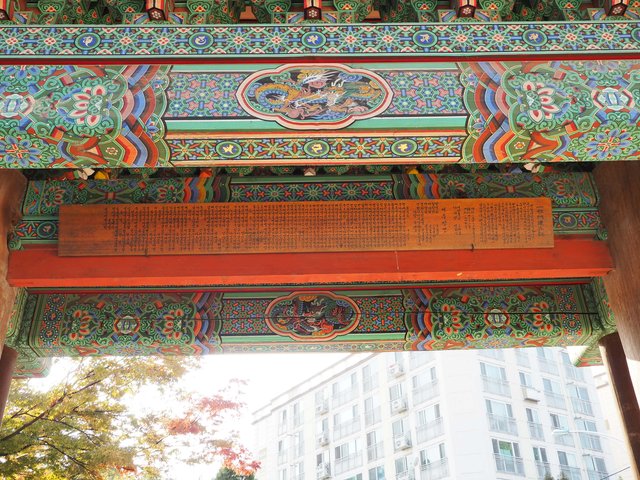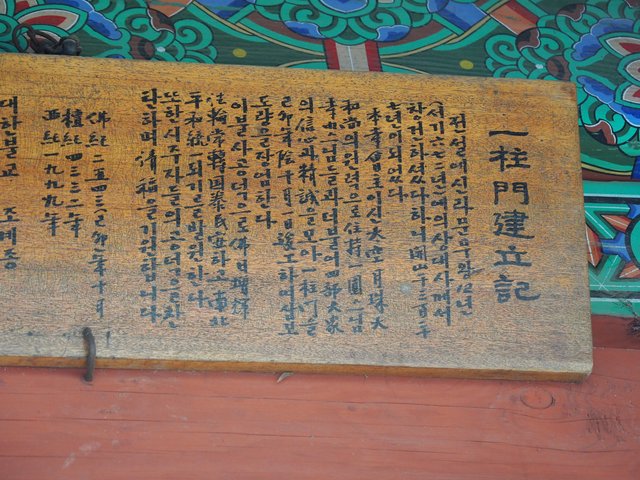 Under the eaves of the pillar gate, there was a brief description of Yonughwasa's history.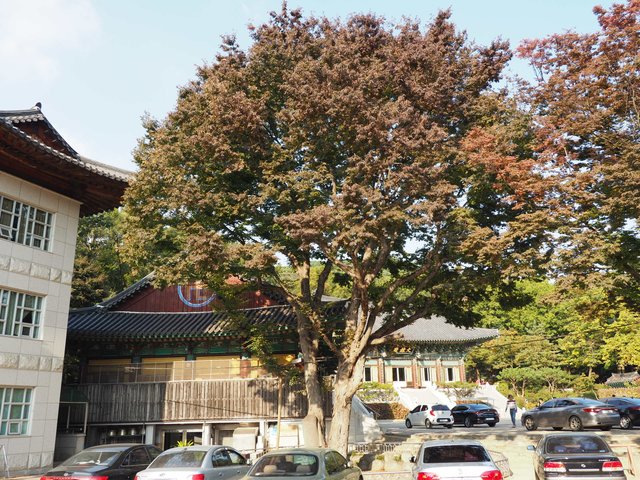 When I turned around and looked at the temple, there was a lot of cars in the temple yard.
Since the temple was located in the city, the cars were parked even in the temple yard.
People were sitting comfortably in a building on one side of the temple courtyard. Younghwasa is a place where you can enjoy such leisure away from the busy life of the city.