I went inside Samshingak .
I waited for a while to take a picture because people were praying in there.
Paintings in Samshingak were as faded as Samshin-gak.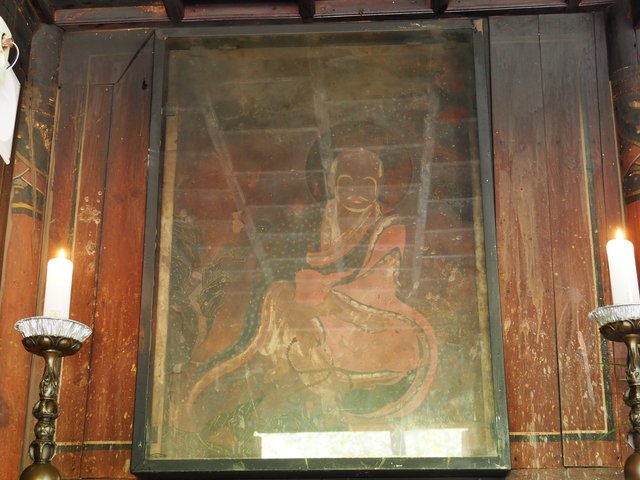 The portrait on the far left is Doksung.
Doksung means a person enlightened alone without any help.
There are not many things known about Doksung.
He was a subject of traditional folk religion, but we don't know exactly who he is.
Some scholars see Doksung as a legendary Dangun who first made a nation among Koreans.
In Siberia, shamans were also political leaders.
In other words, Dangun was turned into Doksung in folk religion and was enshrined in the temple.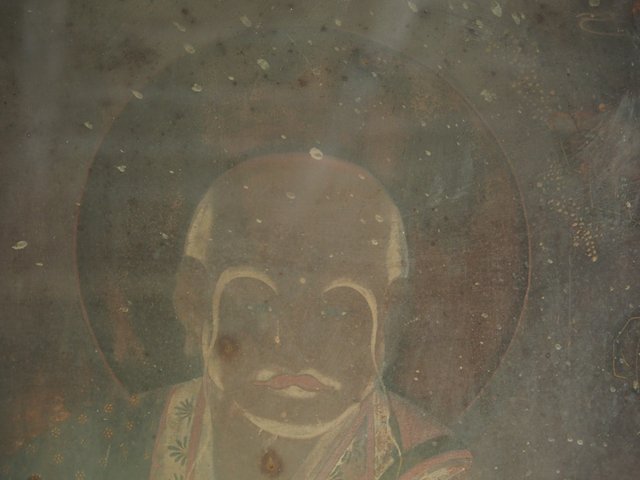 The paintings were so old that I couldn't exactly identify the person.
The middle one is Chilsumg, which means the Big Dipper.
In Taoism, Chilsung controls life, death, good fortune, and evil.
As mentioned in other articles, Chilsung is also a religious object in Taoism but has been an important object of faith for nomads in Central Asia and Siberia.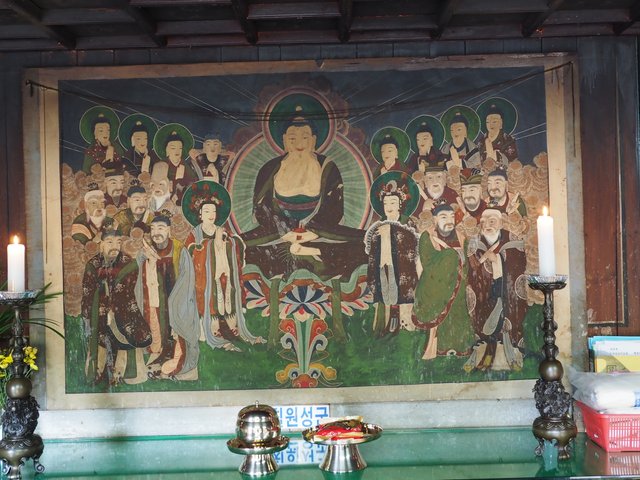 In Buddhist temples, Chilsung is in the shape of Buddha.
Some people call Chilsung a Buddha.
It is not wrong to call it Buddha if it has the capability of managing life, death, good fortune, and evil.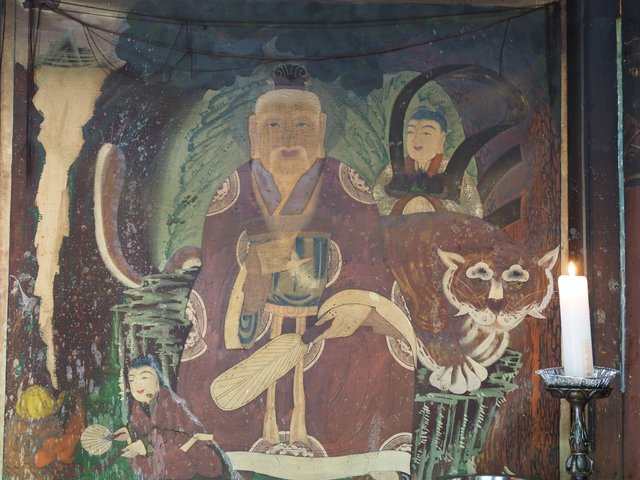 The one on the right is the god of the mountain.
The god of the mountain is the object of Korea's own folk belief.
The mountain god is always with the tiger.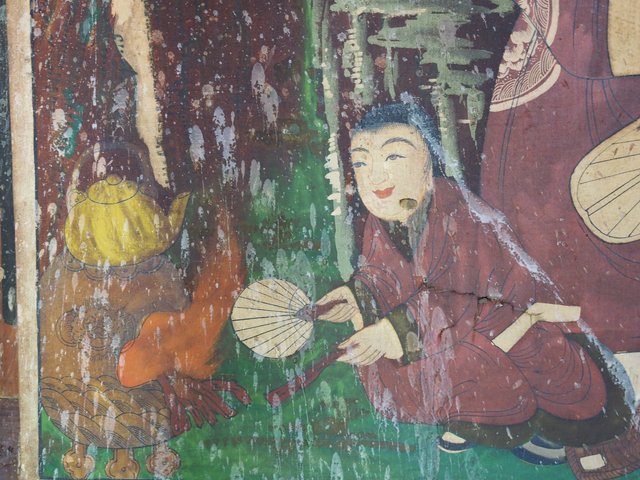 In the painting, some young children are preparing tea for the mountain god.
These are the common details depicted in the paintings of the mountain god.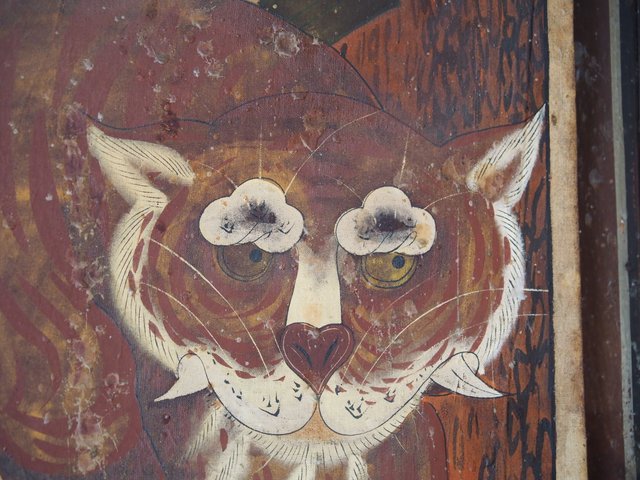 Interesting thing in this painting is the face of the tiger.
The tiger is smiling.
In Korean folk paintings, tigers are often described as friendly.
The tiger in this painting is a typical example.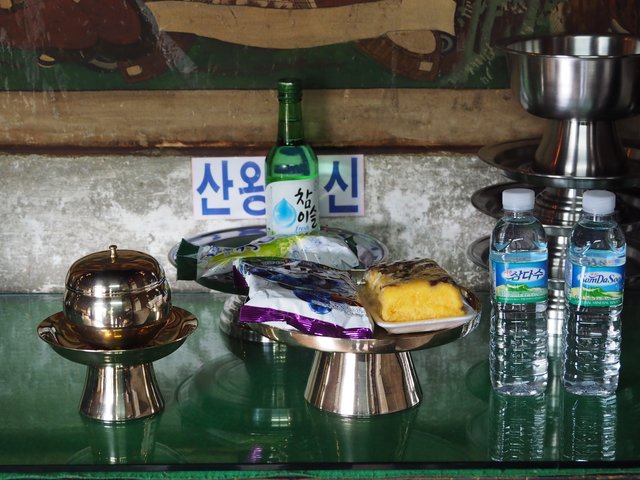 Offerings for the three gods were laid.
The offerings in the temple are mostly foods.
Interestingly, alcohol was included in the offerings.
Drinking alcohol is not allowed in temples. People drink tea instead of alcohol.
Alcohol was especially in front of the mountain god. Soju, a favorite drink of the middle class in Korea, was put on the table.
Snacks and candy were laid as a sacrifice.
Later, these sweets will be shared with the people who come to the temple.
The smiling tiger beside the god of the mountain made me happy.