Hello dear fellows,
I would like to tell you my experience with https://onepagex.com/ .
Onepagex is a converter and over 140 cryptocurrencies can be exchanged.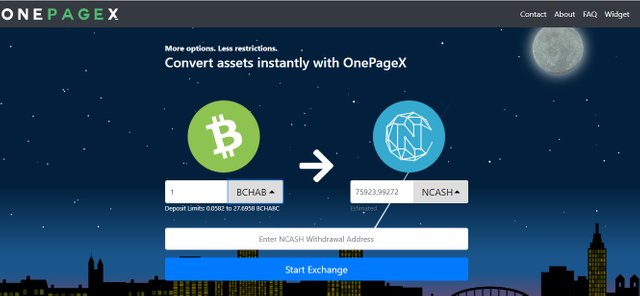 I picked two assets to exchange.
I wrote my withdrawal address.
I deposited the currency to the given address.
I recieved my currency in 10 minutes. (It depends on confirmation time but it is less than 30 minutes)
I like Onepagex's logos and graphics, when I saw this contest, but I decided to create a different logo.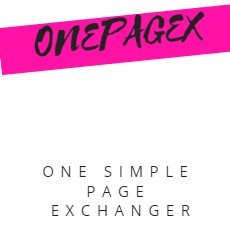 Please visit its websites for further information.
OnePageX Website
OnePageX FAQ
OnePageX Twitter
OnePageX Medium
OnePageX Steemit
OnePageX Telegram
Opx2019