There's plenty MONEY on the table and the Time is NOW!
I have smelled and waved a great trend last days in crypto market with 100% turn-a-round. And I am really grateful and happy about it :)
For me the biggest challenge and excitement of all is to make something out of nothing. And that is known as El Magico. Just like I named tattoo studio I had for years. With same principle I dived into crypto-world from steemit amasing opportunity. And that journey was fun and successful. Thank you steemit! :)
So what interesting is happening last days in crypto market?
One word - pot, hemp, dope coins! Haha! That's right! And it is one of the most exciting rides!
The chain reaction started with Paragon. Latest coin for marihuana. It bumped. Then it went in this particular order: Potcoin, Hempcoin, Cannabiscoin and latest Dopecoin.
Some are still pumping as we speak, most interesting is Dopecoin with 175% raise, and Hempcoin 151% and CannabisCoin 112%. Rock and roll rate, isn't it? ;)
I have an eye on this coins for some time. So let me share some of the analytics with you.
Potcoin was the first of this coins, then Dopecoin, Hempcoin, Cannabiscoin followed till the end of 2014. When Paragon appeared just this year with the best presentation and results from starting point. Which wasn't hard as they already could have market and competition analysed. 
Now if we look at this charts, one could really notice some patterns in trading and have solid predictions. I did and it wasn't hard, especially if you can sense the psychology of traders and market.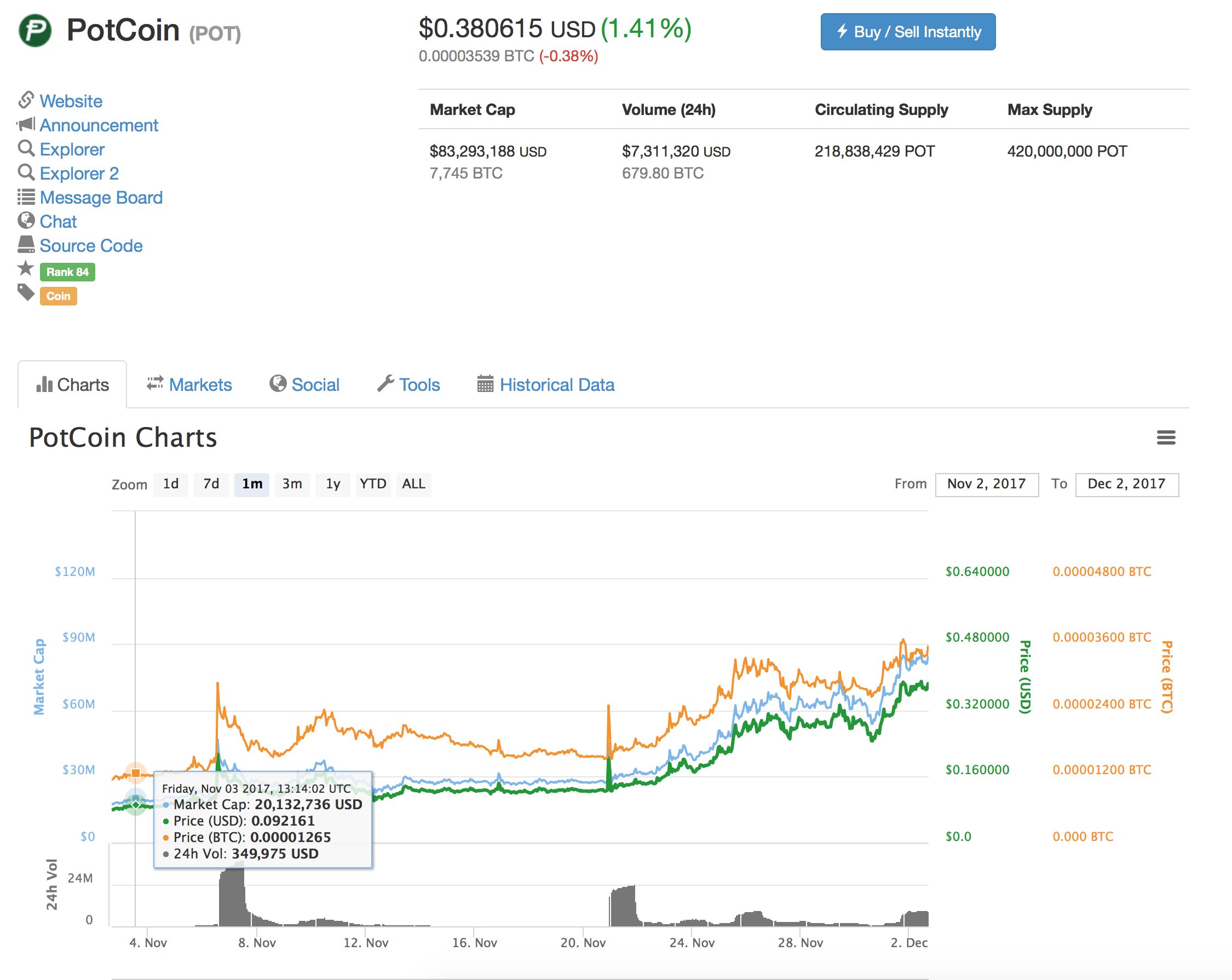 This is how this trend started at the beginning of November (after Paragon bump poking). Potcoin was 0.09$, when at end of the month it touched around 0.42$. At the peak the trend moved to next altcoin in the beginning of December and this is the best part of this magnificent rock and roll story. Things got excited here.
Just after Potcoin reached it's peak (and if you are focused you can sense this stuff), Hempcoin started to grow rapidly and quickly with amazing turn-a-round. It's still bouncing as we speak. Then logically, this happened in next 24 hrs. Notice interesting pattern and logics. - Next alt!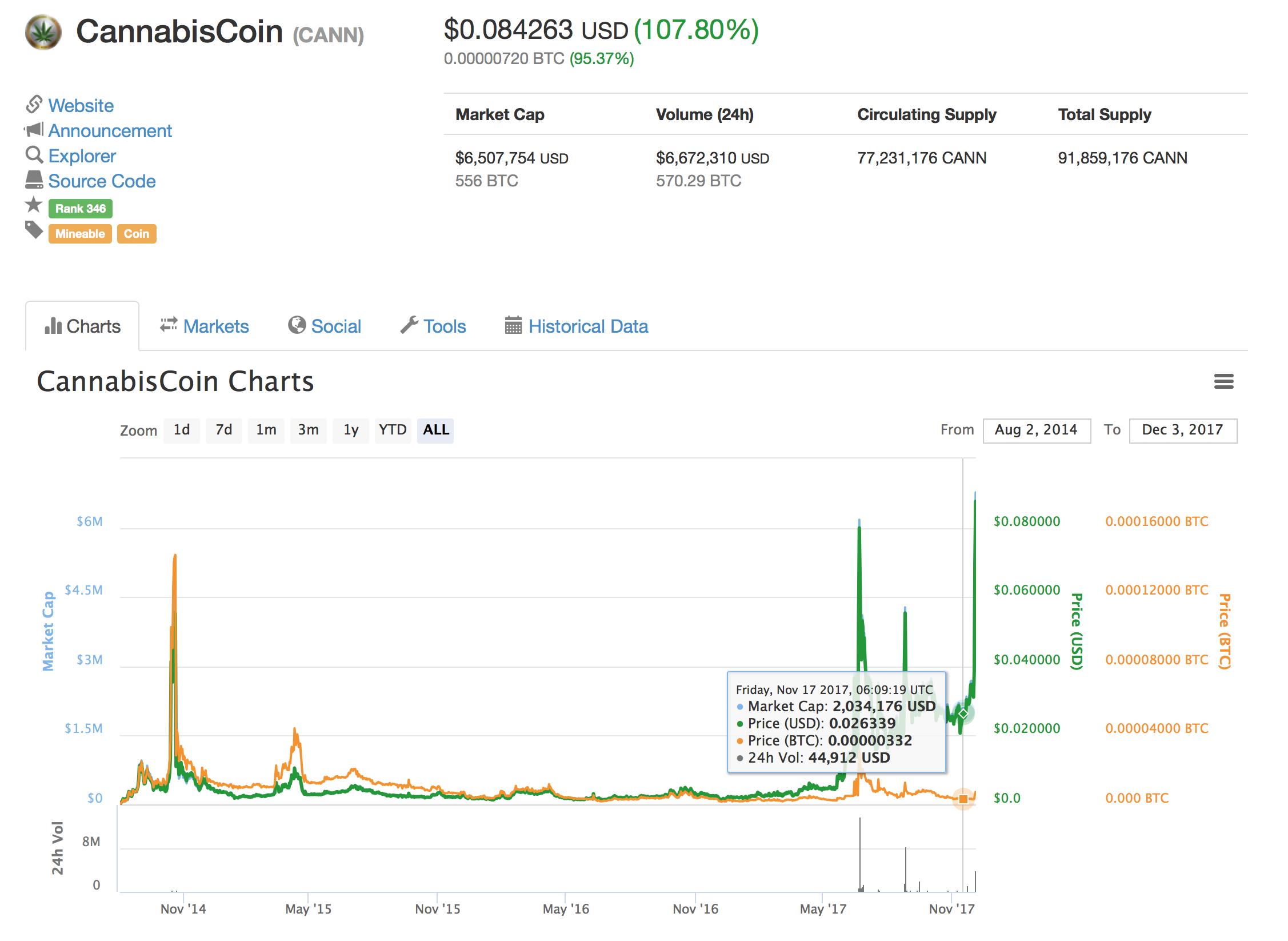 Her long sleeping majesty CannabisCoin started to rise from 0.02$ to 0.08$ and is still on the wave. And then finally the next day folks moved to Dopecoin, another alternative to stay in same genre.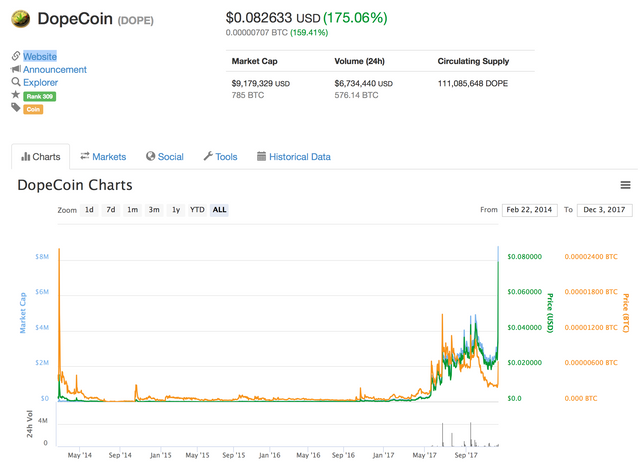 Isn't that exciting trend and pattern? Cmon, jump in the happy train and welcome abroad. This is going to be some interesting ride and it's good to have both eyes on it now. ;)
I'm happy and hope you are too. Ho-ho-ho!
Cheers!
Omi