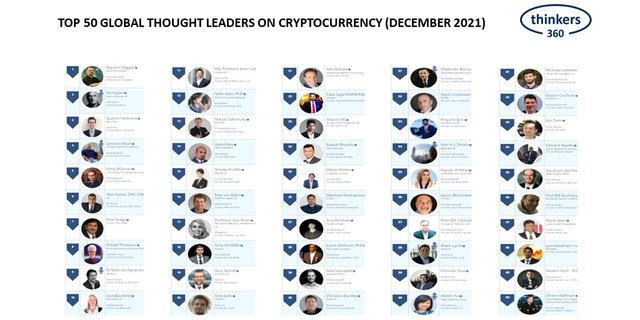 Guess who made the Thinkers360 Top 50 Global Thought Leaders on Cryptocurrency?
Yup, I made the list at number 26.
Cryptocurrency is the next evolution of money and is gaining more adoption and support every year. It will upend the traditional finance system and put more power and stability into the hands of citizens.
https://www.thinkers360.com/top-50-global-thought-leaders-and-influencers-on-cryptocurrency-december-2021/